Headlines
This log includes incidents in which there might have been a public disturbance or a risk to…
Corvallis Fire Department
The morning's patches of freezing fog should clear up by 10 a.m. Wednesday, forecasters say,…
Beavers Sports
High School
College
Community
Oregon Outdoors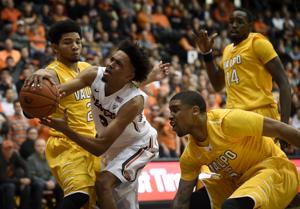 Valparaiso was just a bit too much for Oregon State to handle Tuesday night.
Mid-Valley Videos
Beavers Sports Videos
This log includes incidents in which there might have been a public disturbance or a risk to the public. Information comes from the Corvallis Police Department, the Benton County Sheriff's Office and Oregon State Police. It does not include a…
Poll
Loading…
The big Civil War football game between Oregon State University and the University of Oregon is scheduled for Friday. Which of these statements best captures your attitude toward this year's game?
Latest Associated Press Videos
Featured Extras
Yahoo Food conducted a survey that revealed how Amer…

It's that time of year again! Thanksgiving is almost…

See photos of the many years of demonstrations, cour…

From sports icons and acting legends to world leader…

Search real estate listings and properties of the Mi…

A guide to planning your wedding for 2015. Great tip…

Search real estate listings and properties of the Mi…

Search real estate listings and properties of the Mi…

MITCHELL — A flurry of hail-slamming thunderstorms c…

Get ready for holiday entertaining!

A useful guide for buying that perfect holiday gift …