Ethiopian Prime Minister Abiy Ahmed, who named one of the world's few "gender-balanced" Cabinets last year, told a gathering that "women are the pillars of the nation and the least recognized for their sacrifices."
In Nigeria, the U.S. Embassy hosted talks on sexual harassment that included a founder of the recent #ArewaMeToo campaign among women in the country's conservative, largely Muslim north. And in Niger, first lady Aissata Issoufou Mahamadou oversaw the awards in the Miss Intellect Niger contest.
Women protested against gender-based violence in Kenya's capital.
"We haven't gotten to a stage where women are comfortable to come out and say, 'I was sexually abused,'" said protester Esther Passaris. "So what we need to do is slowly, slowly grow."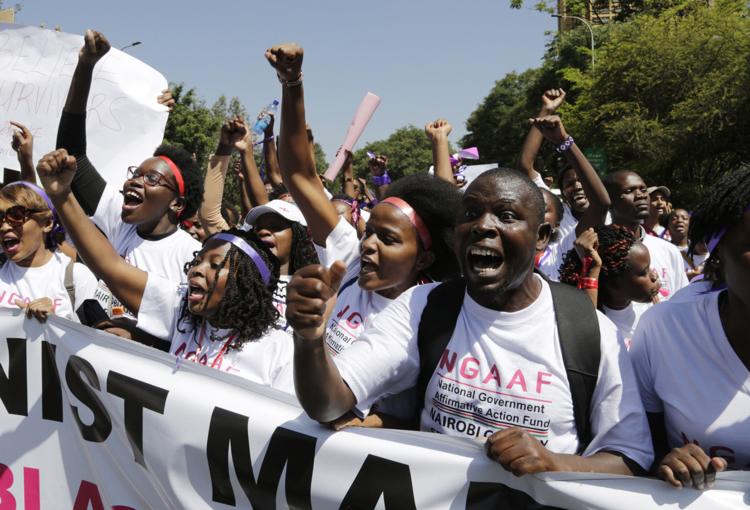 ____
AP reporters across the globe contributed to this report. Hatton reported from Lisbon, Portugal.