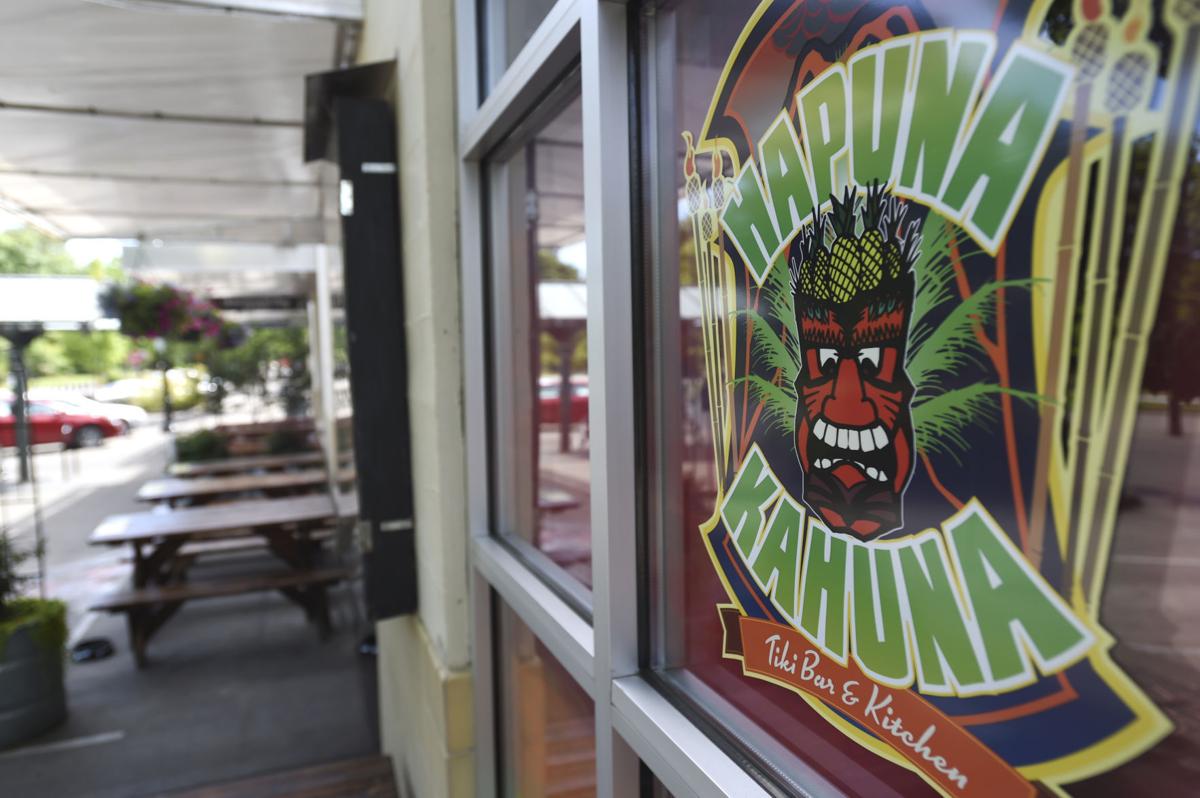 A Corvallis restaurant owner is apologizing a week after opening up a Tiki bar downtown and being accused of cultural appropriation and insensitivity.
"I unintentionally made a mistake and I'm very sorry," said Cloud Davidson, in an interview on Friday.
The Hapuna Kahuna Tiki Bar & Kitchen — until recently, the location was Cloud & Kelly's Public House, an Irish pub — will close Sunday and reopen Sunday night as an extension of the Downward Dog, an adjacent bar that Davidson owns. Hapuna Kahuna started its short run on June 22.
Davidson said that residents of Polynesian ancestry, including those with the Oregon State University Asian and Pacific Cultural Center, complained about a combination of factors such as the use of a Hawaiian name, traditional iconography displayed in a cartoonish way, and how plastic leis were handed off to customers.
"I'm very sympathetic to the issues that were brought up to me. And I'm not for a moment going to tell a person of color that they're wrong for how they feel," Davidson said.
There also were grumbles, however, that Davidson wasn't selling authentic Hawaiian fare.
In a Facebook post apology to the community in general, Davidson said he will remove the culturally significant items from the space, and reopen by 7:30 p.m. Sunday, when live music is scheduled to begin. The Downward Dog extension will continue to serve tropical drinks that were offered at the Tiki bar.
The controversy ended up spurring an interesting — and sometimes confusing — community discussion, Davidson acknowledged.
Some Hawaiians and other Polynesians liked the Tiki-themed bar and didn't want him to change it, Davidson said.
A local Facebook forum also had numerous comments about the situation, including questions of whether it was appropriate for chefs to cook ethnic food that wasn't from their ancestry, such as a Korean chef running a sushi joint, since the cuisine is Japanese; discussion on the origins of Tiki "culture" as an inauthentic fantasy mashup of tropical influences, and how there are Tiki bars in Hawaii; and comments on the evolution of Hawaiian cuisine to include items from numerous cultures, including those of Asian and Western countries.
In an interview this week originally intended for a Monday business page feature on Hapuna Kahuna, Davidson said that he spent much time in Hawaii as a youth, visiting every summer as his uncle, aunt and cousins lived on the Kona side of the Big Island.
Hapuna Beach was just down the street.
"A lot of this has to do with family. That was a big part of my childhood," said Davidson, who also owns DeMaggio's New York Pizza and Bombs Away Café, a Southwestern restaurant.
Davidson has lived in Australia, New Zealand and Fiji, so the Tiki theme made sense as, despite its origins in the mainland United States, it drew from a wide region of the Pacific, Davidson said. His chef Ko Atteberry is half-Japanese, with a deep background in the cuisine that plays a major role in Hawaiian fare.
The Tiki bar also made more financial sense than Cloud & Kelly's, Davidson said, as the price of Irish cheddar, heavy creams, butters and lamb was rising. There also are rather obvious limitations to Irish cuisine, he added.
"It all came down to the cost. … I know it had a good reputation but I felt I was at a crossroads and I was willing to try something new," he added.
That something new included a heavy emphasis on cocktails, his favorite part of the restaurant business.