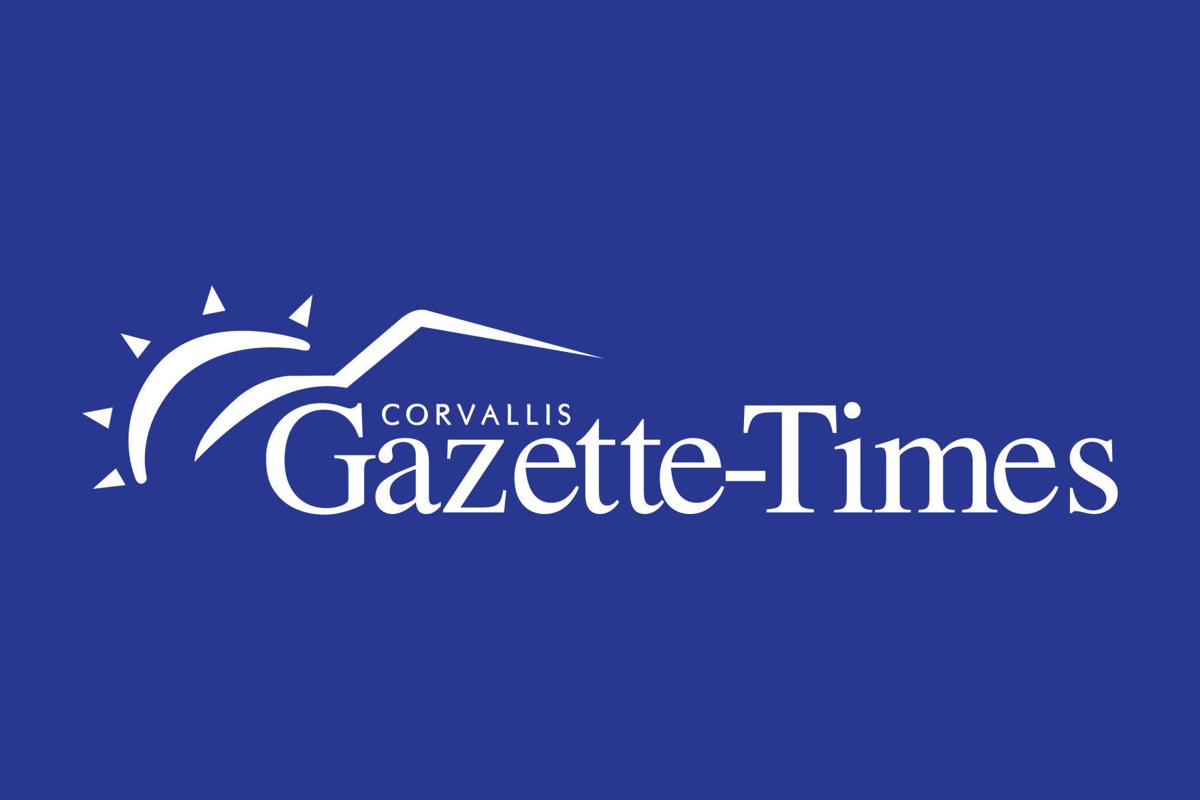 Thank you to hospital staff
A big thank you to those serving and the staff of Good Samaritan Regional Medical Center second floor, 2-Center.
Tony Vlastelica underwent surgery March 2 and received very excellent care both during and after his surgery. He also was sent to the Edward C. Allworth Lebanon Veterans Home for needed therapy, after much work by Annabelle for his admittance. We do appreciate each one of you for your great care and work. The words "thank you" just don't seem enough. But you did an excellent job and we do appreciate each one of you.
JoAnne H. Vlastelica, Tony's wife; and family
Thanks for great care
I would like to thank the nurses, CNAs and staff at Samaritan Albany General Hospital for the great care I received during my stay.
A special thank you to Dr. A. Kennedy and Dr. L. Morgan.
Thanks for CARDV celebration
Thank you to everyone who celebrated 35 years of service with the Center Against Rape and Domestic Violence at the annual spaghetti dinner earlier this month.
This year was especially joyful, as local artists donated their art as raffle prizes — many guests were the lucky winners of fantastic works of art! Volunteers from Kohl's and Kidco decorated the meeting hall of the First Congregational United Church of Christ with colorful plants donated by Peoria Gardens.
Volunteers from the Corvallis Morning Rotary Club, Target and the community served guests delicious food donated by Valley Catering, Big River Breads, Eats and Treats, New Morning Bakery, and Shari's Restaurant and Pies. Special thanks to the volunteer planning team, local artists and everyone who made this event fun and successful. All proceeds benefit CARDV services for survivors.
Many Hands helps Old Mill Center
It is with gratitude that we thank Many Hands Trading for its generosity and enthusiastic support. On Feb. 18, Old Mill Center was the beneficiary of Many Hands' Day of Sharing, a day when one dollar of every four dollars spent is donated to that month's community organization. Old Mill Center staff and volunteers were on hand to greet customers and share information about how Old Mill Center's five programs serve and support local children and families.
We are so grateful to Many Hands Trading for the opportunity to connect with the community, and for their support of our work!
Old Mill Center for Children and Families
Boys & Girls Club thanks backers 
The Boys & Girls Club of Corvallis thanks the Kiwanis Club of Corvallis and the Youth Services & Young Children's Priority One Grant Committees for their support for our new youth chess program!
With a kid-sized, durable chess set, our members will improve their learning, thinking, analytical power, and decision-making ability through the game of chess that will serve them well in their academic studies and beyond. We appreciate your partnership in our stealth education efforts to teach through play!
And we want to thank OSU's Phi Gamma Delta sorority that hosted the Diamond Cup on Feb 25 with participation from Delta Delta Delta, Chi Omega, Chi Theta Phi, Kappa Alpha Theta, Kappa Kappa Gamma, and Sigma Kappa. Thank you all for selecting our youth organization for your volunteer time and your outstanding fundraising efforts. Kiwanis and Phi Gamma Delta — you have made a difference for our local youth!
Boys & Girls Club of Corvallis
Many donors aided food drive
On behalf of the St. Mary's Catholic Church Youth Ministry Programs and the St. Vincent de Paul Food Pantry, I would like to offer a heartfelt thank you to Fred Meyer, Market of Choice, the Philomath Boulevard Safeway and Timberhill Shopping Center for allowing our youth to collectnon-perishable food items at their storefronts on Super Bowl Sunday, Feb. 5. The youth involved had a meaningful experience working to help others, and felt the true generosity of our local community. Thank you to all of you who made donations to the food drive either at the storefronts or at St. Mary's!
This year our church collection, combined with the storefront program generated a grand total of 1,240 pounds of food/personal care products and over $3,000 in cash donations for our St. Vincent de Paul Food Pantry. Many local families benefit from this food pantry during the course of a year.
St. Mary's Catholic Church
Citizens Bank backs community
Thank you to Citizens Bank for allowing us to decorate the corner area on your downtown branch for two weeks in February. We were grateful to be able to display our service projects in the community and the funds we have spent over our 60 year-history.
This is an amazing community service for the many amazing not-for-profit organizations in our community. Staff at Citizens Bank were very helpful and friendly as we disrupted their day when the window display was set up and taken down. Thank you for offering this opportunity!
Altrusa International of Corvallis
To send Good Words
Items for the Good Words column are published to recognize good deeds and charitable events. No promotions or advertising, please. Include the sender's name, address and a daytime telephone number for verification or in case of questions.
Good Words items can be up to 150 words or generally will be edited to that length. We prefer that they be sent electronically to news@gazettetimes.com or to news@dhonline.com, but can be mailed to the Gazette-Times, attention "Good Words," P.O. Box 368, Corvallis, OR 97339-0368. Written copies can be dropped off between 9 a.m. and 5 p.m. at our office at 1837 N.W. Circle Blvd. Please label them "Good Words."
Good Words are published Saturday on a space-available basis, generally in the order in which they are received.