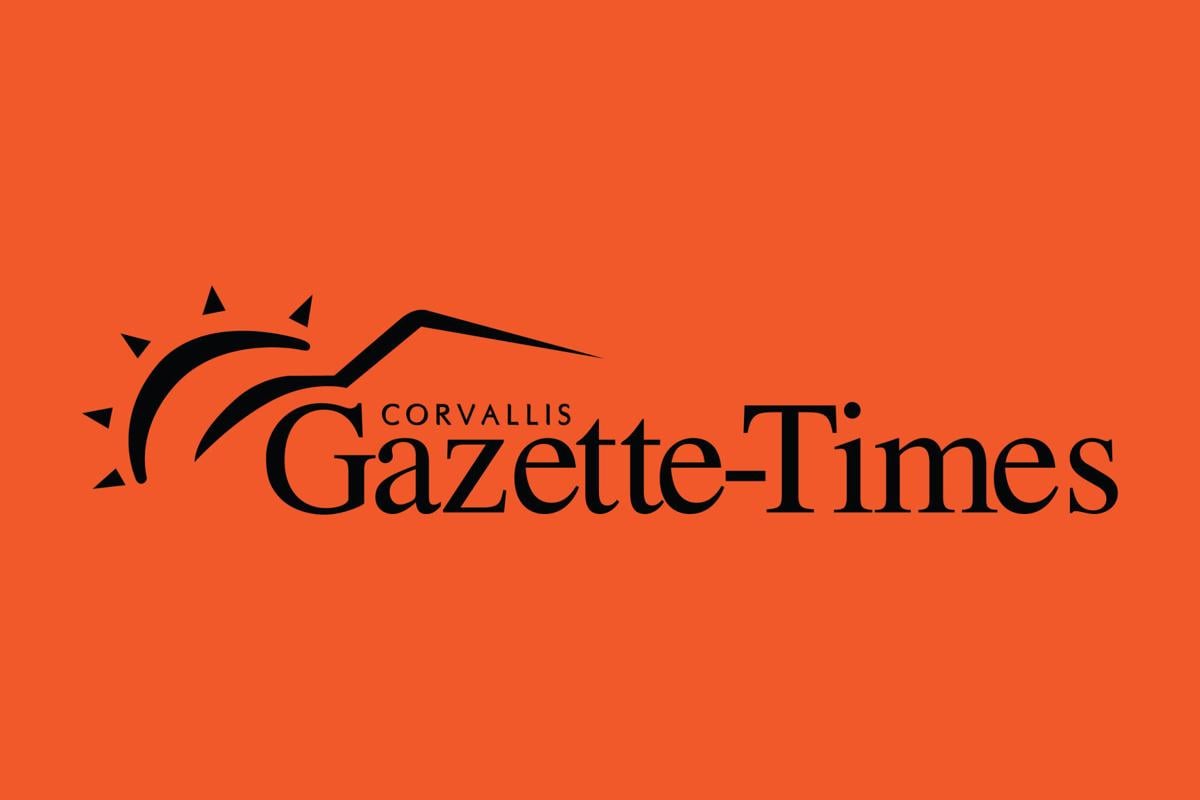 Thanks for love and support
We just want to take a moment to thank our family, friends, the community of Lebanon and our co-workers at the Lebanon School District for their love and support during these past five weeks.
We are devastated by the loss of our mother and mother-in-law, and even more heartbroken for our children, who lost their grandmother. From the moment we learned she was missing to the moment we learned of her tragic passing, and even now, we have been overwhelmed with prayers, people offering to help out in any way possible, cards, flowers, meals being dropped off for us, hugs, and just an abundance of love and good thoughts.
We are truly blessed, and firmly believe that there is still more good in this world than evil. You have all proven that to us, and, more importantly, to our children. We thank you from the bottom of our hearts, and ask for your continued prayers for justice for Merrilee.
We hope to see many of you at her celebration of life at 4:30 p.m. Saturday, Feb. 18, at the Veterans of Foreign Wars Hall, 7118 SE Fern Ave., Portland. On that day we will share memories, tell funny stories and collect new toys, games and books to be donated to local children's organizations in Merrilee's name. She spent her life loving and taking care of children, so this is our way of ensuring her memory lives on.
Many supported Northwest Duals
Team Bulldog Wrestling, the nonprofit fundraising organization for West Albany High School wrestling and the West Albany Mat Club, hosted the Northwest Duals tournament presented by the Oregon National Guard on Dec. 29 and 30 at the Linn County Fair & Expo Center.
This was the second year West Albany put on the tournament, formerly held at Westview High School, and it was a huge success. Thirty-six teams from Oregon, California and Washington participated. Without the support of our community, we wouldn't have been able to host such a successful fundraising event.
The following organizations and individuals deserve much appreciation for either advertising, sponsoring or providing in-kind services or goods: Bigfoot Bites, RS Bagg Seed Service, Oregon Powder Coating, Samaritan Athletic Medicine, DeFord Heating & Air Conditioning, AK Carpet & More, Tec Labs, Parr Lumber, Sheet Metal Solutions, Corvallis Guns, Woods Family Dentistry, Carcraft Auto Appearance, Courtesy Corner, Sorte Painting, City Delivery Service, Les Schwab Tires, Southpaws Perfect Pizza Company, Play It Again Sports;
Farmers Insurance – Scott Lebengood, Edward Jones – Ryan Hanson, Sully's Stay and Play, At Home Furniture and Mattress Superstore, Sanders Truck Alignment Inc., Albany Guns, Coins and Jewelry, Van Vleet Meat & Food Service, Bimbo Bakeries USA, No Dinx, and Georgia-Pacific. Also, our tournament hotels, Comfort Suites Linn County Fairground & Expo and Best Western PLUS Prairie Inn, deserve a big thank-you for being wonderful hosts.
Thank you to the Boys & Girls Club of Albany for lending us equipment, Beaver Sports Medicine for athletic training services, and to the Linn County Fair & Expo for providing outstanding support from their staff during the tournament.
Lastly, our deepest appreciation to the nearly 100 volunteers who helped keep the tournament running smoothly!
Evonne Walls, Northwest Duals Tournament Director
Daughters chapter thanks Burgerville
The Winema Chapter of the National Society of the Daughters of the American Revolution thanks Burgerville Restaurant Corvallis for providing a fundraiser in December. 
Proceeds from the restaurant's generosity fund Benton County middle school libraries with books on the original 13 colonies, the Children of the American Revolution state conference, gold medals for outstanding cadets in ROTC at Oregon State University, the Benton County Veterans Memorial Maintenance Fund, the Albany Veterans Day Parade Fund, Operation Diaper Bag for women veterans, and veteran facilities statewide; and help with maintenance expense and collections of the three museums owned and operated by Oregon's 36 NSDAR chapters.
The fundraiser supports preservation of historic documents and genealogical records which help further local and national goals of education, patriotism and historic preservation, celebrating "Moving Forward in Service to America, Oregon Soars."
Jane Henzel Buck, Winema Regent
Arts Center thanks donors
The Arts Center is pleased to start the New Year with gratitude to our donors and members. Thanks to donors who designated support to serve youth from high risk situations. Creative experiences fuel young imaginations and give youth an important expressive voice. Over 50 individuals donated a total of $12,000 to help us meet a $5,000 match gift from anonymous donors. Thanks to donors who pledged to continue their donations for three to five years!
We also give thanks to grants recently received for this program from Consumers Power Charitable Trust and the Kiwanis Club of Corvallis. Thanks to Barry and Bea Shapiro for hosting a fundraising event at Pro-Photo in Portland.
All this support helps our programs, including the Art+Poetry at Oak Creek Correctional Facility, which has been a cornerstone of The Arts Center's outreach education programming for over four years. Barry Shapiro and Marilyn Johnston use photography and poetry to help the young women at Oak Creek find their own sense of unique identity and exercise their creativity.
Donors assist senior projects
The Oregon State University School of Chemical, Biological, and Environmental Engineering strives to create senior projects in collaboration with local industry to provide students with "real world" experience working with seasoned professionals. This comes at some expense and risk on the part of project sponsors.
I'd like to thank the following local individuals and companies for their support of our program in the form of offering sound engineering projects: Dr. Manish Giri of Funai Corp.; Chantelle Dominque, Hilary Ely, and Jim Kearns of HP Inc.; Dr. David Hackleman and Bill Dean of OilExTech; and Dave Eckert of the Corvallis Sustainability Coalition.
To send Good Words
Items for the Good Words column are published to recognize good deeds and charitable events. No promotions or advertising, please. Include the sender's name, address and a daytime telephone number for verification or in case of questions.
Good Words items can be up to 150 words or generally will be edited to that length. We prefer that they be sent electronically to news@gazettetimes.com or to news@dhonline.com, but can be mailed to the Gazette-Times, attention "Good Words," P.O. Box 368, Corvallis, OR 97339-0368. Written copies can be dropped off between 9 a.m. and 5 p.m. at our office at 1837 N.W. Circle Blvd. Please label them "Good Words."