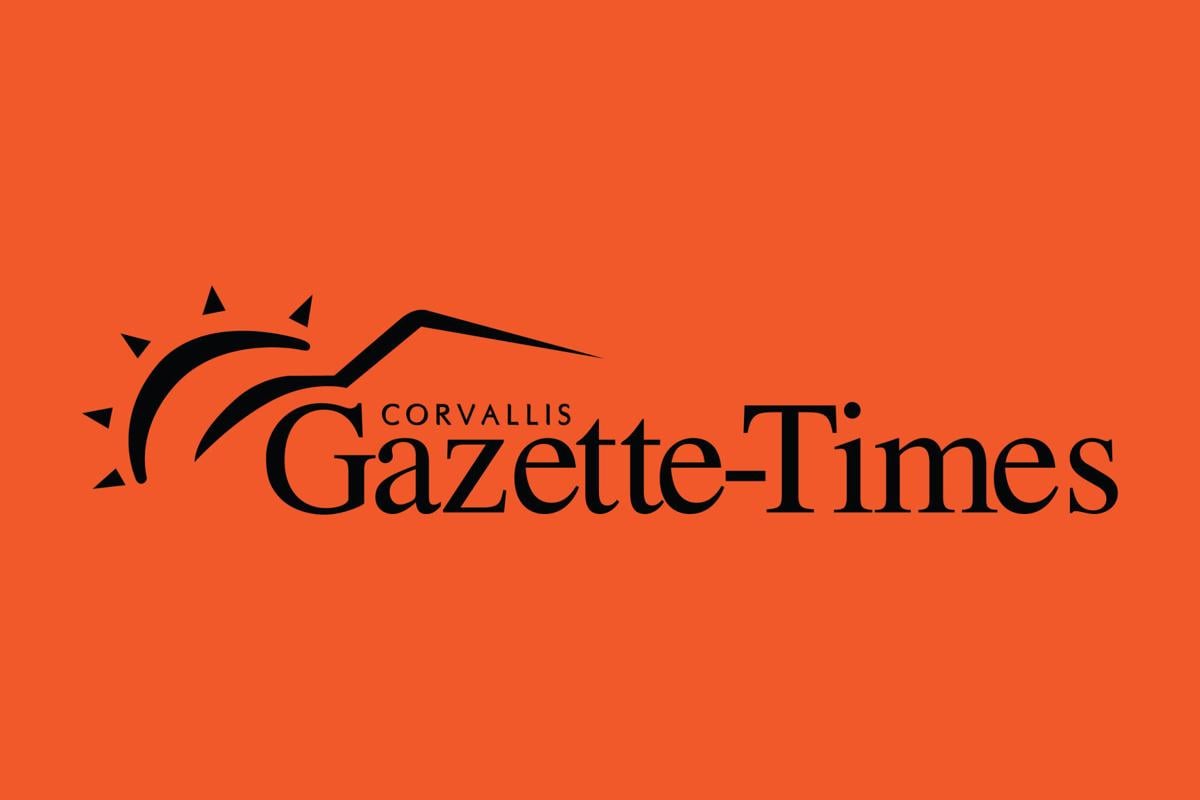 Kiwanis Club makes donations
The Kiwanis Club of Corvallis has completed its 2016 total allocation of funds to a host of nonprofit organizations and youth in the Corvallis area amounting to $20,022, according to Mike Lee, club president.
The allocation to nonprofit organizations was $9,300. Recipients of the funds were: Linn Benton Food Share, Meals on Wheels, Vina Moses Center, Grace Center for Adult Day Services, Children's Farm Home, Corvallis Cold Weather Shelter, Old Mill Center, Corvallis Day Drop-In Center, Special Olympics Benton County, Home Life, Community Outreach, Stone Soup Corvallis, Inc., WE CARE and Friends of Benton County Drug Treatment Court.
The allocation to youth related activities was $10,722. Recipients of the funds were: Circle K Club-OSU, Key Club-Corvallis High School, Corvallis High School scholarships (Youth of the Quarter and Year), Crescent Valley High School scholarships (Youth of the Quarter and Year), College Hill Achievement Awards, Benton Furniture Share, Marys Peak Alliance, Lincoln School Free Books Program, Wilson School-Camp Kiwanilong, Benton County 4-H, Chintimini Wildlife Center, Old Mill School, CV Robotics, Corvallis Parks and Recreation, Muddy Creek Charter School, OSU Expeditions, Sponsorship of Boy Scouts Pack 144, Boy Scouts of America (Benton County), Jackson Street Youth Shelter, ABC House, Community Outreach and Corvallis Arts Center.
Kiwanis Club of Corvallis
Elks contribute to community
The Benevolent and Protective Order of Elks celebrated 149 years of community service on Feb. 16. Last year the National Elks Organization donated approximately $283 million in cash, gifts and time to make our communities better places to live. The Elks support both active military forces and retired veterans, and last year the Elks provided more than $32 million to Veterans Administration Medical Centers, clinics, and state care facilities. The Elks have entered into a partnership with VHA to support efforts to rescue homeless veterans in their communities.
Our local lodge is partnered with the Boys and Girls Club, ARC Drama Squad, Community Outreach and Grace Center for Adult Day Services. The Corvallis Elks also support Jackson Street Youth Shelter, provide meals for the needy, assist citizens with eye care and much more. As an organization, Elks are the largest giver of Scholarships, second to the U.S. government. The Elks' Community Investments Program will award nearly $10 million toward enriching our communities. 
Sincere thanks go out to the Corvallis community for its enthusiastic support of all that we do! We will continue to serve you in every way we can.
Jim at Judson's is a jewel
On days when it's tempting to grouse about corrupt politicians, lying advisers and planned obsolescence, all I need to consider are the "ordinary" people who make the world a place that actually "works" by doing what is easy to think of as "extraordinary." A first-class example: Judson's on Circle has at least one such extraordinary person working for them: Jim.
My hunch is that Jim likely earns the title of extraordinary a variety of ways. What I was privileged to benefit from was his top-notch "answer-my-plumbing-question" response. He went a few extra "miles" searching for the possibility of a faucet adapter that might allow us to make some bathroom repairs without needing to tear into the walls. He made great use of the internet, searching for the part, as well as searching for how to reach me after I left the store with only my name on the receipt.
Here's to a local business — Judson's — for its presence in our community. Here's to Jim for his kind graciousness in helping us with our plumbing issue. And finally, here's to all of you out there that are doing your part to live kindly, graciously and in good humor!
Meals on Wheels thanks Kiwanis
Corvallis Senior Meals on Wheels would like to express great appreciation to the Kiwanis Club of Corvallis for its generous donation in support of providing hot, nutritious meals as well as a safety and social connection for local seniors and people with disabilities.
We would also like to give an extra special thank you to the Kiwanis members who are such dependable and terrific volunteers with our organization.
Fraternity backs the community
How pleased the community of Corvallis should be with the responsible Oregon State students and their efforts.
For the second year in a row, the Sigma Alpha Epsilon fraternity philanthropy in Corvallis has raised funds for the Mario Pastega House.
The second annual Sigma Alpha Epsilon/Mario Pastega House Tug–of-War was held Feb. 4 at Chintimini Park with a competition between the OSU sororities and fraternities.
This year's winners were Pi Kappa Alpha fraternity and Sigma Kappa sorority.
The SAE fundraiser will be presenting a check to Good Samaritan Regional Medical Center with a commitment of $5,000 from the Mario & Alma Pastega Family Foundation to the Mario Pastega House for $20,000.
Corvallis is proud of the Greek fraternities and sororities and their understanding of the needs of our community. Very much appreciated.
Gleaners grateful for grant
The Albany Gleaners are grateful for the generous contribution of $2,000 from the Confederated Tribes of Siletz Indians Charitable Contribution Fund.
This money is much needed to buy food from Linn Benton Food Share. In 2016 we were able to purchase 58,017 pounds of high-quality foods to include fruits, vegetables and protein.
Attending the awards reception was an inspiring experience. It was wonderful hearing about the work of many organizations. So much good work is able to be done in communities because of the generosity of the Confederated Tribes of Siletz Indians.
To send Good Words
Items for the Good Words column are published to recognize good deeds and charitable events. No promotions or advertising, please. Include the sender's name, address and a daytime telephone number for verification or in case of questions.
Good Words items can be up to 150 words or generally will be edited to that length. We prefer that they be sent electronically to news@gazettetimes.com or to news@dhonline.com, but can be mailed to the Gazette-Times, attention "Good Words," P.O. Box 368, Corvallis, OR 97339-0368. Written copies can be dropped off between 9 a.m. and 5 p.m. at our office at 1837 N.W. Circle Blvd. Please label them "Good Words."
Good Words are published Saturday on a space-available basis, generally in the order in which they are received.