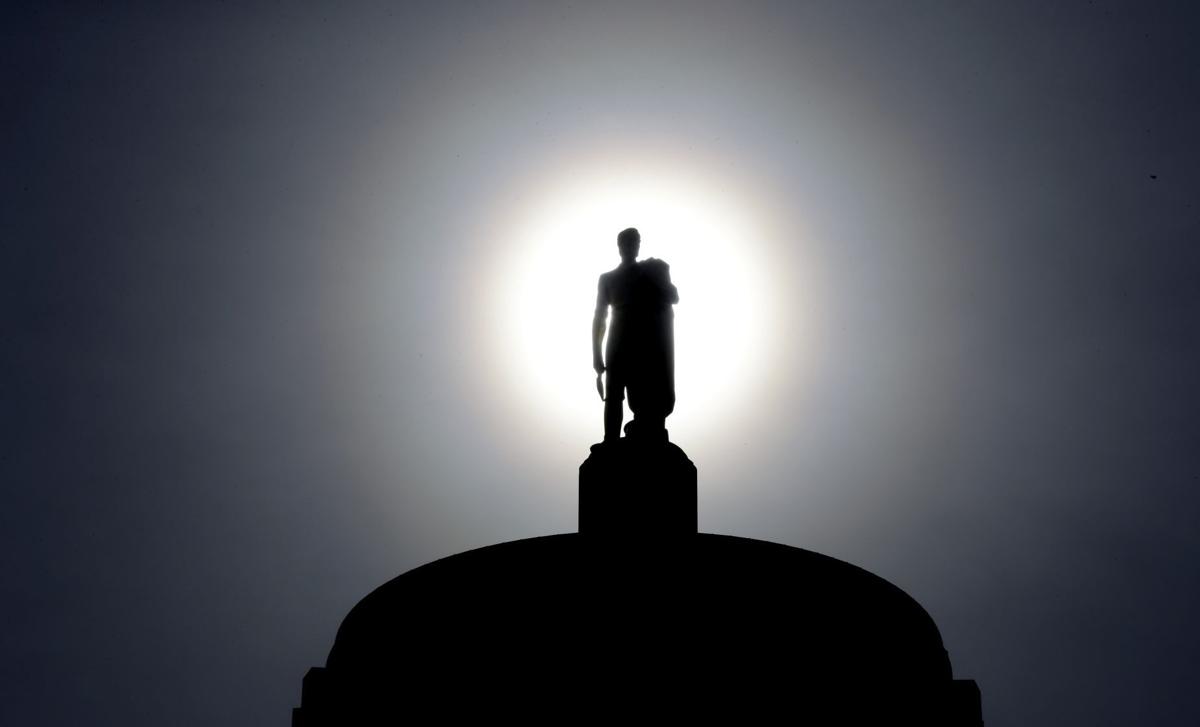 The apparently short life and relatively unhappy life of House Bill 2877 should serve notice to Oregon taxpayers that legislators will be looking under every possible rock this session in search of revenue.
You might have heard about House Bill 2877, which emerged from the House Revenue Committee. This is the bill that would have assessed a $1,000 "impact tax" every five years on vehicles that were at least 20 years old. Money from the tax would have been directed to the state highway fund, which helps to pay for work on Oregon's roads and bridges. To be fair, the bill would have exempted vehicles registered as antiques. It's not clear how much revenue such a tax would raise.
The theory behind the bill apparently was that these older vehicles inflict a disproportionate amount of wear and tear on the state's transportation infrastructure. We say "apparently," because that's not entirely clear — and members of the House Revenue Committee weren't talking much about the bill, although a representative of the committee, presumably reacting to a public outcry against the bill, did say Friday that it would not be considered by the Legislature.
Well, that's a little bit of comfort, but it's worth remembering the ease by which legislative proposals thought dead can be resurrected as the session wears on.
In any event, we come not to praise House Bill 2877, but to bury it: This is exactly the kind of legislation that Oregonians point to when they argue that state officials pay little heed to the needs of the rural portions of the state. The bill, for example, didn't include any provision for farm vehicles, many of which are older than 20 years but which nevertheless are in good working condition.
And the bill also would have done a disservice to those Oregonians who still are economically struggling and must drive older vehicles.
Rep. Sherrie Sprenger of Scio said it well: The bill was a "legislative indictment of poor Oregonians."
"When I first heard about this, I thought it was ridiculous, just one more way to punish folks who can't compete with Portland liberal standards and don't want to," Sprenger said, noting that she and her husband, Kyle, own two vehicles that would have been subject to the impact tax.
Rep. Andy Olson, who represents Albany, had much the same reaction: "This bill does not take into consideration the rural environment of our state, or the folks who try to maintain their vehicles for a long time," he said in a statement. "Many are not in a financial position to purchase anything newer and others just like to keep their vehicles a long time because it is fiscally prudent."
As a tax increase, the bill would have required support from Republicans as well as Democrats, who do not quite have the three-fifths majorities in either house of the Legislature required. And it seems likely that this bill would have attracted some opposition from Democrats as well.
An interesting side note: Since revenue from the impact tax would have gone to the state highway fund, that suggests that legislators are looking not just for money to plug the state's estimated $1.8 billion gap in the general fund but also for alternatives to an increase in the gas tax to help fund one of the session's top priorities: a transportation package to pay for needed work on Oregon's roads and bridges. That search may yet come up with some intriguing alternatives, but this so-called tax on clunkers isn't one of them: This one is just a lemon, through and through. (mm)