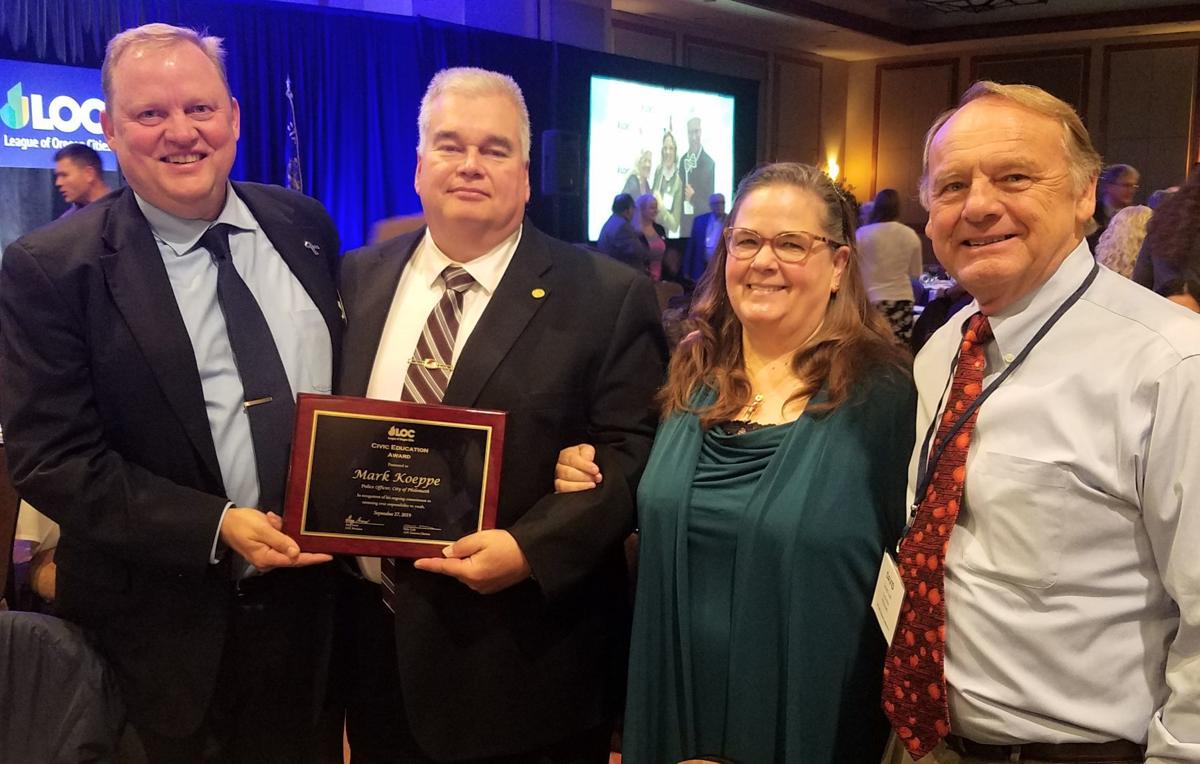 Early on during my coverage on the Philomath beat, Mark Koeppe was one of the first police officers that I got to know. It makes sense because he's involved in more than one activity that falls under the category of community relations — the types of events that newspapers tend to cover.
Back on Sept. 27, Koeppe picked up the Civic Education Award in Bend during the 94th annual League of Oregon Cities Conference. For more on that, please read the story that I put together that hopefully gives you a good idea of what his efforts mean to the community.
During our interview this afternoon, I had to ask: "Did you give a speech?"
You have free articles remaining.
"I was told by Chris (Workman) and chief (Ken Rueben), oh yeah, they said to try to give a one-minute speech or something," he said. "Well, I can wing a one-minute speech, no problem, if you put enough 'uh' and 'this and thats' in there, so I'm OK with that.
"Of course, I was the very first person to go up," he continued. "And so I give about a one-minute speech and the next gal goes up she goes on for like 10 minutes or something like that and I'm like, 'what the heck?' So, whatever."
Of course, you need to read those comments in the context that we were laughing about the whole thing.
The other person that Koeppe referred to there was Dayton Mayor Beth Wytoski. They were the only two honored with the award.
Congrats on the award, Officer Koeppe. You deserve it.