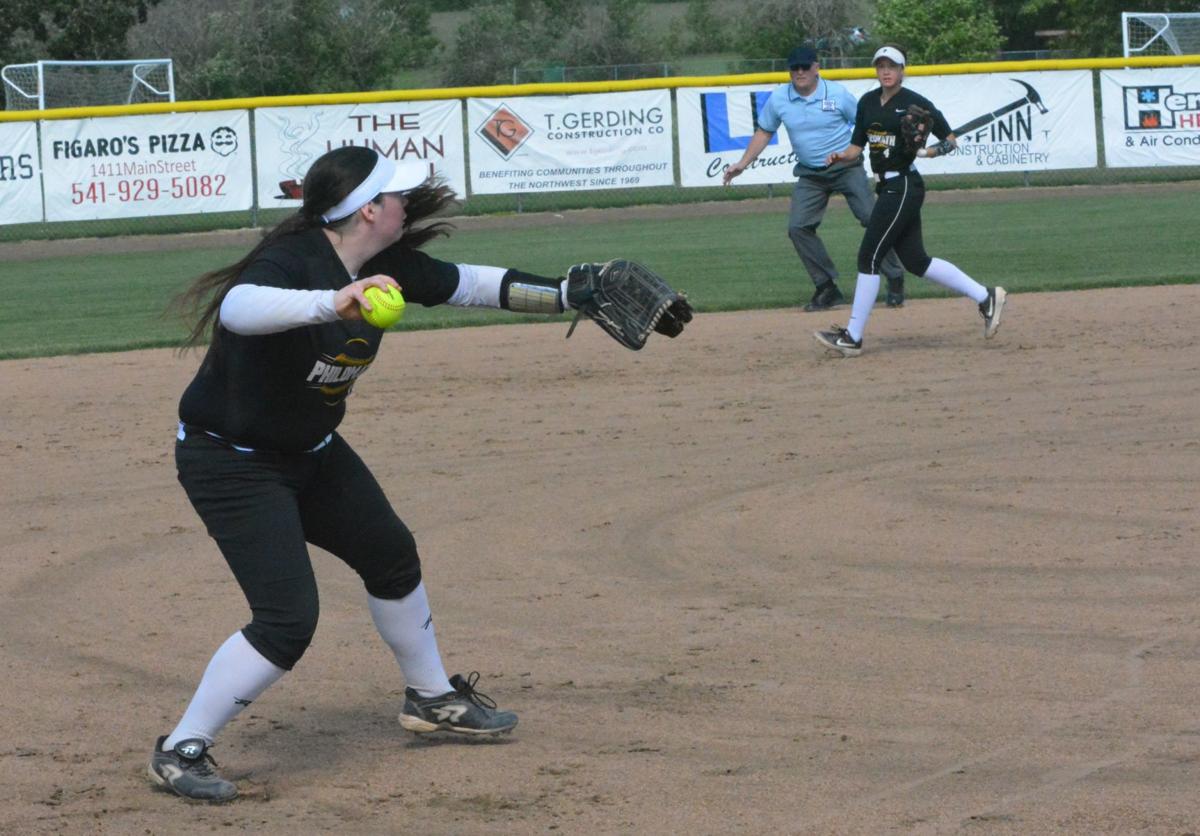 It would've been an awesome road trip to be able to go to Klamath Falls to catch both the softball and baseball teams at Henley in the state playoffs. Unfortunately, it's not a quick trip and I have the rest of the newspaper to write (plus, our babysitter took a long Memorial Day weekend so I have a small child hanging out with me today).
However, at least the radio folks that cover Henley sports down there covered the games, so I was able to follow the play-by-play. It's not very common — and I wonder just how rare it's been — to have such a playoff doubleheader materialize. Not something you see very often.
After listening to both games tonight, taking notes and reflecting on the outcomes, I think Philomath fans should be proud of how the kids performed. The softball team was expected to do big things this season but heading to No. 2 Henley and trying to knock off the Hornets in that environment had to be a big challenge.
The girls nearly pulled it off. They came to play and if not for some unfortunate and untimely errors, I think they could've beaten the Hornets. I like the direction of this program and although there are some very, very good seniors leaving, there will be a lot of talented underclassmen returning.
The baseball team seemed to be a little bit more unpredictable. Just when I thought I had a good handle on what the Warriors could do, they would fall in a game that they shouldn't have lost. There's still a lot of youth on that team and that also bodes well for the future. I'm going to miss some of those seniors though — been watching those kids and writing about them for, well, the past four years.
Just like the softball team, Philomath's baseball team also could've pulled out that game against Henley. If the team only could've caught a break here or there or made a couple fewer errors or had a few more clutch hits. Oh well, that's why they play the games.
Congrats to both programs on good seasons. Look for stories in the near future on the all-Oregon West teams.
Be the first to know
Get local news delivered to your inbox!