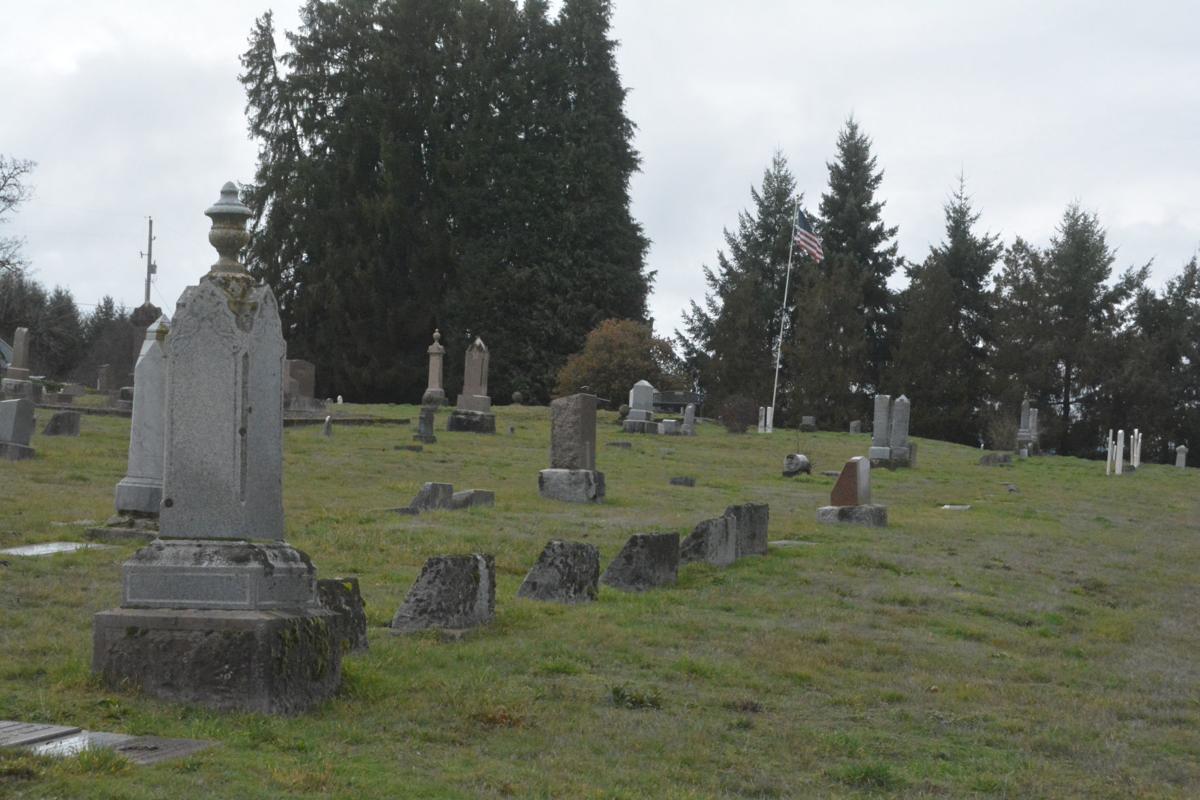 Talking this afternoon to the Mount Union Cemetery Association's Richard Raleigh and Janet Cornelius, I quickly realized just how fascinating this story could be (give it a read when the paper comes out Jan. 8 or find it online at PhilomathExpress.com).
In a nutshell, the cemetery is allowed by law to reclaim burial spaces that were purchased 75 or more years ago, which means before 1945. Most bought the plots during the World War II era although a few date way back to the 1880s.
The oldest unclaimed burial space on record? A woman named Betty Graves reserved a spot on Jan. 20, 1880, with her payment of 83 cents. Today, that spot is worth $775.
You have free articles remaining.
For the story, I chose to lead in with the Keezel family. The husband, James C. Keezel, died at age 33 in 1890 while working on a building for the College of Philomath (the so-called radicals that split from Philomath College). His wife, Sarah L. Keezel — she was the one who purchased burial spaces decades later that now appear on the unclaimed list. They had moved to Philomath in 1887 from their previous residence in Dayton, Ohio.
Three days after her husband's death on Sept. 26, 1890, Sarah received a letter from students and faculty of the College of Philomath expressing their confidence in her abilities and asking her to take over the presidency. Sarah, a faculty member with a master's degree, accepted.
She served in the position for seven years. In 1897, she took the job of Philomath's postmaster and she continued in that capacity at least until 1912 (according to the last year that she was appointed to the post). She died in 1946 at age 86.
I had come across the Keezel story while doing research for my From the Past column. The construction accident that led to James's death (scaffolding mishap) involved the new college's first building. In fact, the structure became known as Keezel Memorial Chapel. But it burned to the ground in 1893. The chapel was rebuilt but again burned in 1905.
Fascinating stuff from the town's past. And I could've gone down many other roads with the names connected to those unclaimed burial spaces — Henkle and Newton just to name a few.
Be the first to know
Get local news delivered to your inbox!