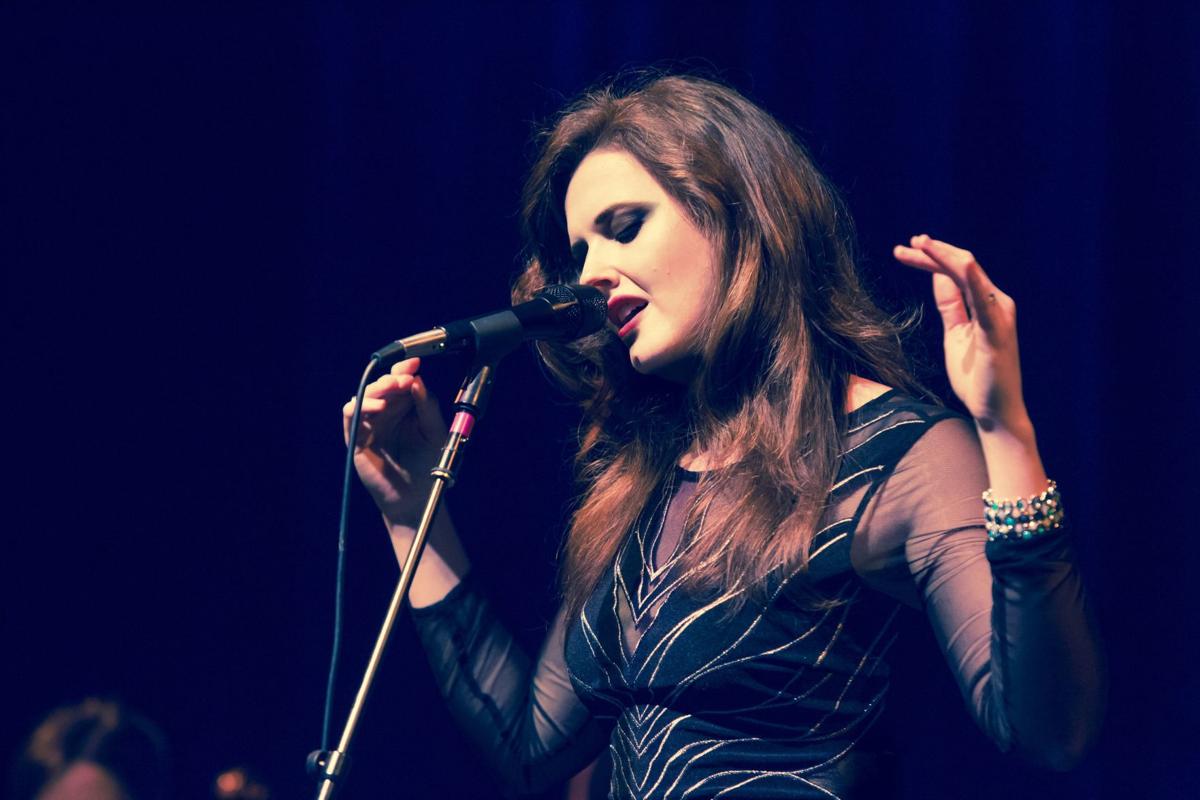 We've got Valentine's Day on our ever-loving minds this week, so we at The E are eager to tell you, and maybe partake, of the mid-valley's diverse and abundant entertainment options.
Here are a few of our picks for that date night of date nights — or just, you know, date night.
Perhaps your offerings of chocolate and roses could do with some revelry, fishnets and a shiver of antici ... pation.
Yes, Valentine's Day wouldn't be Valentine's Day without screenings of 1975's "The Rocky Horror Picture Show." Corvallis' Majestic Theatre has scheduled two film-related events at 6 and 11 p.m. Thursday and Friday, Feb. 14-15, inside its Starker Auditorium.
Naturally, any event surrounding "Rocky Horror" involves more than just the movie itself. Thursday and Friday highlights include performances by the Majestic's "Rocky Horror" Shadow Cast, and audience members are invited to sing and play along. Tart of the Valley Burlesque will also be on hand to perform live with the film as accompaniment.
Not in the mood for big-screen blowups and derring-do? OSU Theatre Arts premieres an original student play, "The Expedition of Whispers," at 7:30 p.m. Thursday, Feb. 13, in the Withycombe Hall Lab at Oregon State University.
Written by Theatre Arts student Nate Pereira, "Expedition" follows five explorers in 1937 India as they search for a valuable relic in an ancient temple. A cave-in brings them closer, for better or worse, as they work to escape while confronting and uncovering hidden truths about one another.
We'll leave it at that, but give its author the last word: "Don't pretend to be something you're not. That's what gets these characters into a boatload of trouble."
Learn more in Patrick Fancher's illuminating feature.
You have free articles remaining.
For an evening of exquisite music from a stellar artist performed live for a worthwhile cause, we recommend the Halie Loren Trio's Saturday, Feb. 15, performance at the First Christian Church, 432 SW Ferry St., Albany. The concert, which begins at 7:30 p.m., is an Albany PEO Chapter EZ benefit to raise money for women's educational scholarships.
The Eugene-based Loren is an international award-winning jazz singer-songwriter. Her repertoire includes songs in Spanish, French, Portuguese, Italian, Japanese and Korean as well as in her native English. Her debut jazz album, "They Oughta Write a Song" (2008), won the Just Plain Folks music award for Best Vocal Jazz Album of the Year. Her original song "Thirsty" claimed the Independent Music Awards' best jazz song honors in 2011, and her 2013 album, "Simply Love," debuted at No. 1 on the Billboard Jazz Japan chart. Her most recent full-length release, "From the Wild Blue Sky," came out in 2018.
Tickets are $25 and can be purchased at the door or by calling 541-928-0564 or texting 541-619-4972.
Love. Passion. Desire. Betrayal. Despair. Yup, sounds like Valentine's Day to us. And all are on aural display in the Corvallis Repertory Singers' unmissable "The Empire Strikes Bach" classical music program, which concludes the chorale's 2019-2020 season at 3 p.m. Sunday, Feb. 16, at the First Presbyterian Church, 114 Eighth St., Corvallis.
The first half focuses on Johann Sebastian Bach's "St. John Passion," first performed in 1724 at the St. Nicholas Church in Leipzig, Germany. All these centuries later, under the baton of CRS director Steven Zielke, it still sounds amazing. It's followed by "empire"-worthy selections from composers Giuseppe Verdi, Henry Purcell, Gilbert and Sullivan and, of course, Georges Bizet's "Habanera" aria from "Carmen," because Valentine's Day wouldn't be complete without it.
More details you seek? (Like, will there be any ill-grammared "Star Wars" nods or awful puns?) Check out my feature from this week's edition.
Now playing
We've got five films hitting digi-lodeons this week.
Sega's rapid-tumbling video-game icon is inescapable from mid-valley screens as "Sonic the Hedgehog" rolls from the Regal 7 in Albany to the AMC 12 and Regal Ninth Street theaters in Corvallis. No reviews were available at press time, but we're confident that the film is dizzyingly action-packed and that you should leave your controller at home.
Blumhouse Productions has fed the classic TV series "Fantasy Island" through its horrific prism to concoct a supernatural thriller starring Michael Peña as Mr. Roarke, a suave persona first made famous by Ricardo Montalban. Movie Roarke and his assistant, Julie (the 5-foot-9 Parisa Fitz-Henley), welcome tourists to a breathtaking getaway by fueling their dreams with nightmares. Book your tickets at the Regal 7 in Albany and AMC 12 in Corvallis. Watch this space for developments in the gritty "Love Boat" reboot we wish existed.
Will Ferrell and Julie Louis-Dreyfus star in the dark comedy "Downhill," a remake of Swedish director Ruben Ostlund's "Force Majeure." They star as husband and wife Peter and Billie Stanton, who find that their crises have followed them to their family ski vacation in the Alps. Does "Downhill" stand up to its predecessor? Read our review, or find out this week at the Darkside Cinema or AMC 12, both in Corvallis.
Stella Meghie ("Jean of the Joneses," "The Weekend") writes and helms the intriguing "The Photograph," which follows a woman (Issa Rae) as she explores the early life of her estranged mother, a famous photographer, and manages to fall in love with a journalist (Lakeith Stanfield, always a revelation). A journalist. Imagine. Get thee to the AMC 12.
Who can resist a Nicolas Cage movie, especially when critic Richard Roeper compares the actor's performance to the 1985-era (or "1984," more appropriately) Eddie Van Halen, nailing the showiest of notes in a neck-breaking guitar solo. The Darkside is showing perhaps one of the most fun movies of the week: "Color Out of Space," starring Cage as a farmer affected in peculiar ways after a meteorite lands on his property. Like he needs a space rock for that. Anyway, we're there.