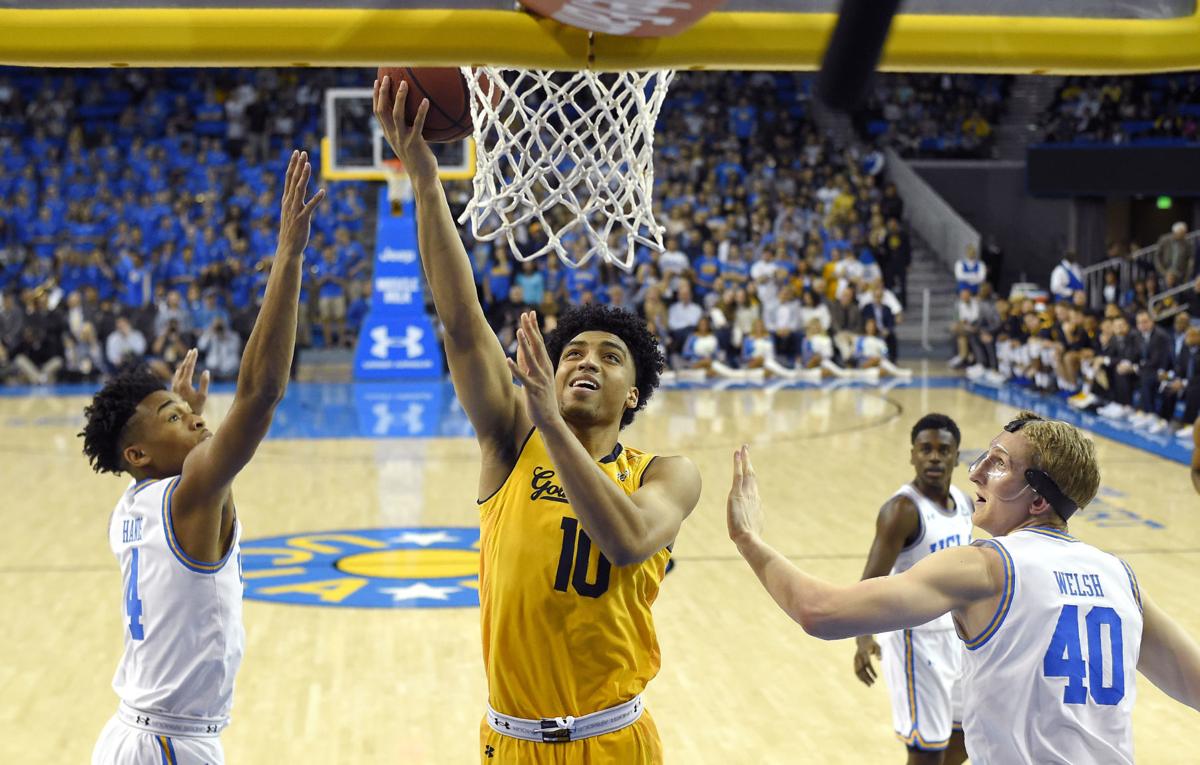 Oregon State finishes its Bay Area roadtrip with a Saturday game at California. Here's a look at the Golden Bears. 
Cal is 7-16 overall and 1-9 in Pac-12 play after a 66-53 home loss to Oregon on Thursday. Don Coleman had 16 points and Justice Sueing 12 for the Bears, who have struggled with a roster that includes just two players (senior center Kingsley Okoroh and Coleman, a junior guard) who averaged more than five minutes a game last season.
Cal went 21-13 last year (10-8 in conference) and played in the NIT. But the roster losses included Ivan Rabb to the NBA, Jabari Bird to graduation and Charlie Moore to transfer. Those three combined averaged more than 40 points and 17 rebounds.
The Golden Bears have just one Pac-12 loss by single digits. Their scoring margin is minus-14.6.
Coleman averages a team-high 16.8 points and 3.1 rebounds for the season. But his scoring is down significantly in conference at 10.8. He had six games of 20-plus points in nonconference, including three 30-point games. He's scored no more than 16 in Pac-12 play with a field goal percentage of 29.1 (compared to 38.8 in nonconference).
Coleman missed games at UCLA and USC last week for a violation of team rules.
Sueing, a freshman forward is averaging 17.7 in Pac-12 games, fifth best in the conference, as well as 6.8 rebounds. He has scored in double figures in every Pac-12 game with three games of 22 or more points.
You have free articles remaining.
Senior forward Marcus Lee averages 13.0 points and 7.4 points in Pac-12 games. He averages a conference-best 3.4 offensive rebounds, helping his team lead the Pac-12 in conference games at 14.3
For the season, the Golden Bears are shooting 42.4 percent from the floor, 30.9 percent on 3-pointers and 67.3 at the free-throw line. In conference, those numbers are 39.2, 27.5 and 59.7.
Cal is last in Pac-12 games in scoring (63.2), free throw percentage (59.7), field goal percentage (39.2), field goal percentage defense (50.2), 3-point percentage (27.5), 3-point percentage defense (45.5), assists (10.3) and defensive rebounds (20.7).
The Bears' roster includes freshman forward Jules Erving, son of basketball legend Julius Erving. Jules Erving has played one minute this season.
First-year Cal head coach Wyking Jones took over the top spot when Cuonzo Martin took over at Missouri. Jones worked for two seasons under Martin at California.
Jones has previously been an assistant at Louisville, New Mexico, Pepperdine and Loyola Marymount.
Oregon State has lost nine straight games in Berkeley dating to a win in the 2005-06 season. Cal has won 12 of the last 14 between the two programs, and leads the all-time series 87-62.
This is the only regular-season meeting between the two teams this season due to the Pac-12's unbalanced schedule.