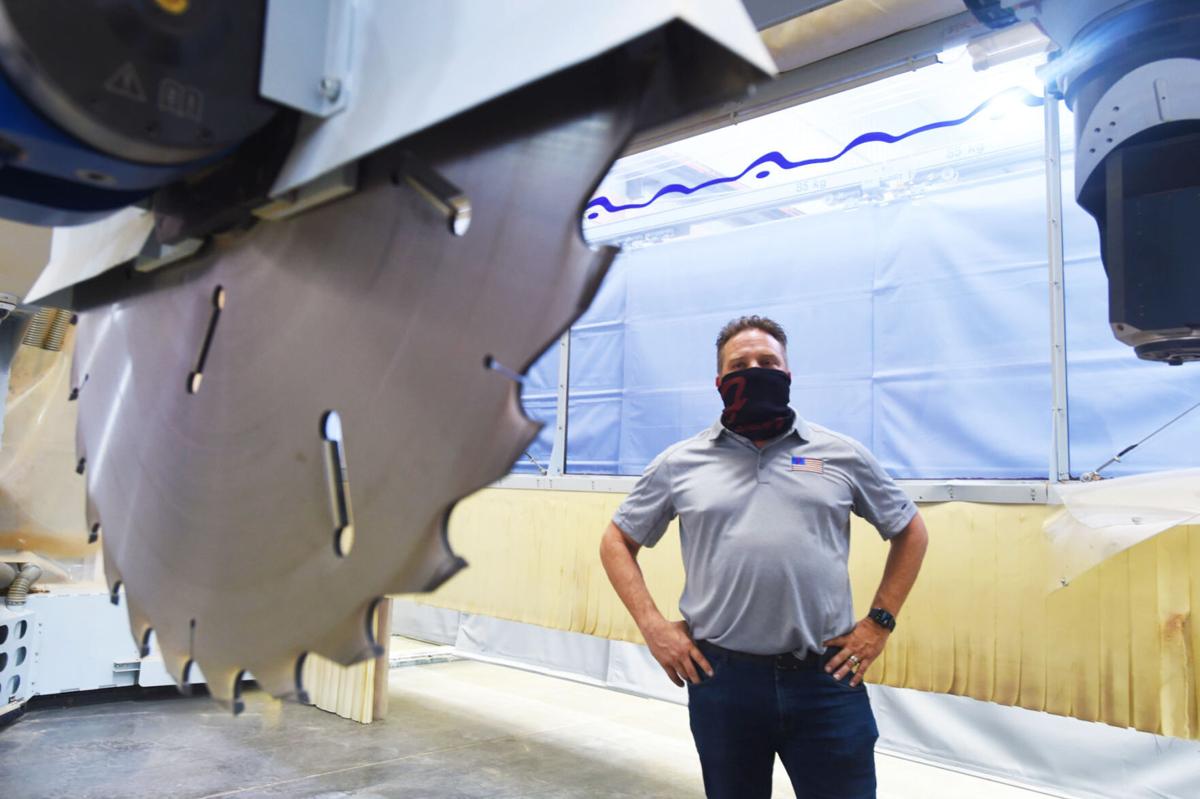 I published a story last weekend on the Paycheck Protection Program, the federal loan program for small businesses slammed by the coronavirus.
It was fun to research and write, particularly given the fact that the Small Business Administration released a massive state-by-state data dump on everyone who received a loan of $150,000 and above. It would have required an even more massive data dump to itemize the list of loans below $150K … but that hasn't stopped critics from howling that the federal government is not being transparent. And it also hasn't stopped critics from charging that fat cats (such as Kanye West and Reese Witherspoon!) and big companies and Trump donors all got loans.
I strongly disagree with this criticism. Here is why:
• The average of the more than 5 million loans that have been approved is $102,000. Not a lot of Fortune 500 companies that are going to make hay with that one.
• Trump donors received $273 million in loans, according to an Associated Press analysis of the SBA list. Sounds like a lot of money, right? Not really. The total value of the SBA loans as of Thursday (loans are being approved through Aug. 8) was $520 billion. That $273M is less than than 1/10th of 1 percent of $520B. It's me having $5,200 and you having $2.73. Hell, you are going to hit Trump donors if you are approving loans by throwing darts at a wall. This is corruption? Fiddlesticks!
• Entertainment stars such as West and Witherspoon tend to have their own companies that help guide their careers or operate side business. Why shouldn't they get a loan to help those companies? And the rule is to limit the loan recipients to those with 500 employees or less. Personal wealth or stardom has nothing to do with it. There was no requirement that a business show need to qualify for a loan. It was about preserving jobs.
• The piece of information that got me started on this quest was a note from Citizens Bank regarding the loans they had handled (The SBA has the money, but a local bank had to process it … without charging fees). Citizens handled approximately 750 loans worth $96 million. That's $128K per loan. In other words a lot of little and medium-sized guys.
• A newspaper to the north of here also published a report on the data. It quoted an individual from a small business lobbying group as saying that once all the loans are tabulated it will be shown that the overwhelming majority of the loans went to firms with more than 500 employees.
It is hard to state just how WRONG this guy is. I went through a data base of 384 mid-valley companies that received loans. One, the Corvallis Clinic, was at 500 employees. Three more — Freres Lumber, the Mennonite Home and Stahlbush Island Farms — were above 400. That's it. There were none between 300 and 400. And the "overwhelming majority" had less than 100.
Yes, I don't have list of companies who received less than $150K but do you seriously think a huge majority of $100K loans are going to firms with 500 workers? That's $200 bucks per job. That would be gone with one trip to WinCo.
The three stories that I reviewed that contained criticism of the program all were written by the Associated Press, as mainstream a news organization as you can get. But they clearly went looking for "bad actors" rather than "good news" when they analyzed the data. Why?
I believe we have entered a very dangerous stage of our democracy. The negativity is just astounding. A loan program aimed at — and very successful at — helping small business is instead used as a club to bash Trump. And "rich people." And this is not the MSNBC folks doing the bashing. It's the AP.
If Reese Witherspoon had had to fire all of the 44 people in her clothing company then those 44 people would not have money to buy groceries, pay the rent and utilities and keep up to date on prescriptions. And then the businesses expecting payments or used to doing business with those laid off employees would have suffered.
We're all interconnected here.
Concerned about COVID-19?
Sign up now to get the most recent coronavirus headlines and other important local and national news sent to your email inbox daily.