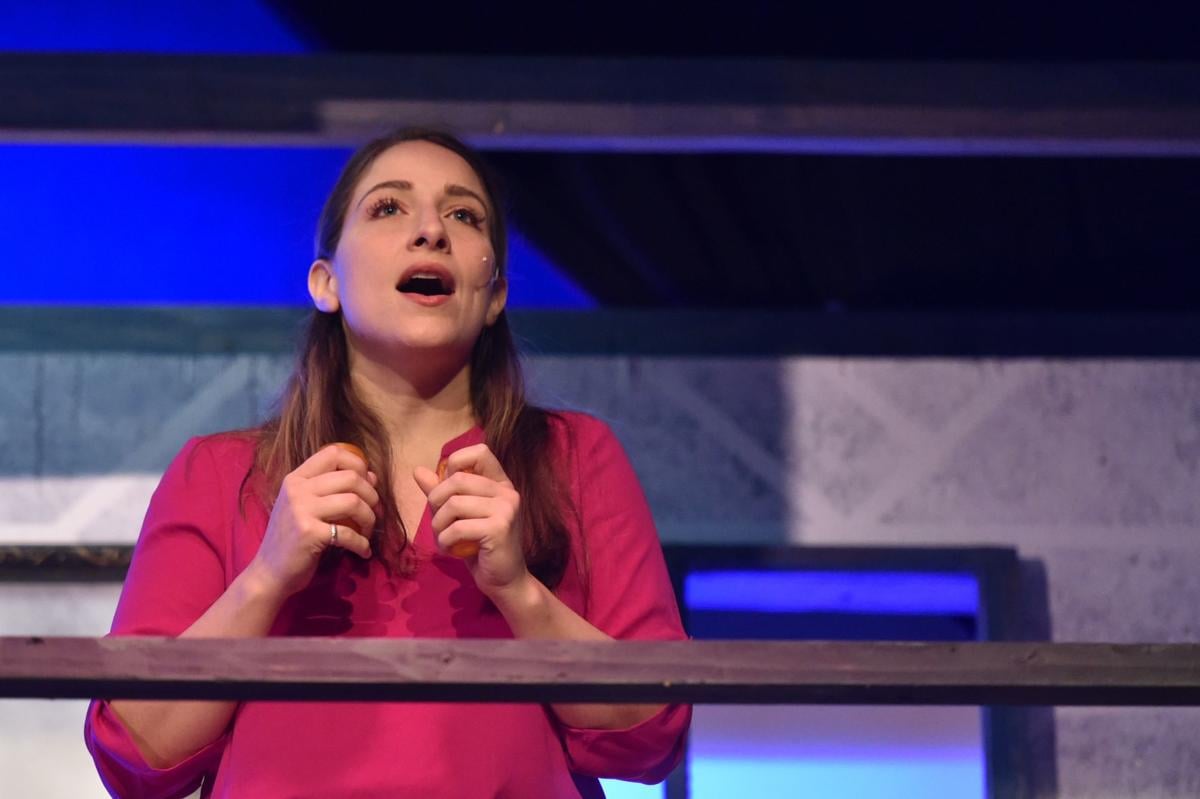 Happy Halloween! This particular holiday always seems to bring with a bumper crop of arts and entertainment events, and this year is no exception. Let's not waste any time:
Ruth Mandsager originally was planning to direct the musical "Hands on a Hard Body" in the November slot at the Majestic in Corvallis. But when her choreographer had to drop out of the project, Mandsager decided she needed to find another musical and gravitated toward an unusual choice: The musical "Next to Normal," which centers on a suburban mother grappling with bipolar disorder and how her struggles affect everyone in he family.
By all accounts, it's a powerful, emotional show, with terrific songs — but it's not particularly well-known, even though it won the Pulitzer Prize for drama, an award that rarely goes to musicals. But the deeper Mandsager got into it, the more she liked the show. Her production opens Friday night at the Majestic. In my conversation with Mandsager, she talked about the challenges inherent in casting the show and why she thinks the show has something important to offer in our national discussion about mental health. And, of course, the show is just as timely as it was when it debuted a decade ago. Click here to read my preview story. 
Over at the Albany Civic Theater, Chuck Skinner and Gary Burris are planning for a return trip to Tuna, Texas — the third-smallest town in the Lone Star State, and one known for its offbeat but lovable characters. Skinner and Burris should know: In "Tuna Does Vegas," the fourth play in the series that started with "Greater Tuna," the two actors play all the characters. As the title suggests, some of the action in this go-round shifts to Las Vegas — and what happens in Vegas shows up on the Albany Civic stage. Click here to read Jennifer Moody's preview story about the show, which opens Friday. 
When I talked this week to Duduzile Sibanda, one of the five singers in the Zimbabwean a cappella quintet Nobuntu, she had a little unexpected free time on her hands: Heavy snows had canceled a planned show in Colorado. She was happy to hear that the weather forecast for Corvallis, where the group performs Wednesday, does not include snow.
That Wednesday concert, during which Nobuntu will be joined by Bella Voce, the Oregon State University women's choir, promises to be a lively affair: In addition to traditional vocal music from Zimbabwe, the group boasts influences including reggae, Afro jazz, and rhythm and blues. The show is the season opener for OSU's "SAC Presents" series of events. Click here to read more about the show. 
If folk music is more your style, you might want to head to the Whiteside for another Friday night concert: Matt the Electrician, who grew up in Ashland and lived for a year in Corvallis, is planning a return to his old stomping grounds. In an interview this week, Matt (his last name is Sever) brought me up to speed on what he's been up to — and he's been busy. (His projects include working on a new album with big-deal producer Tucker Martine.) Click here to read more about Matt's Friday show. 
We didn't have nearly enough space in this week's E section to write about everything that deserves a story. But watch the paper the next few day or two for stories about a variety show set for Saturday night at the Whiteside that features all-local talent; the annual Halloween show by the Corvallis funk collective DTW at Squirrel's, a benefit for CASA; and a Sunday performance by the New York City pianist Conrad Tao. I'll add links to those stories as I get them done.
If you're a fan of the local band That Coyote, you probably already know that it's highlighting a Halloween show Thursday at the Whiteside. 
As for movies, it's a good week for new releases in the mid-valley. The big new release is "Terminator: Dark Fate," which reunites Linda Hamilton and Arnold Schwarzenegger and simply ignores all the sequels after "T2." Reviewer Justin Chang says those were good decisions. 
Rising star Cynthia Erivo needs only an Oscar to claim her EGOT (she's already won a Tony, a Grammy and an Emmy). There's talk that she should be in the Oscar hunt for her performance as the former slave Harriet Tubman in the new flick "Harriet." Reviewer Katie Walsh says the talk is well deserved. The movie opens Friday at the Darkside.
Other new releases this week include a pair of well-reviewed independent films: The documentary "Where's My Roy Cohn" takes a fascinating deep dive into the life of the notorious and flamboyant lawyer. Justin Chang says Robert Pattinson and Willem Dafoe deliver astonishing performances in "The Lighthouse," the new drama from Robert Eggers, the writer and director of "The Witch." Edward Norton wrote, directed and stars in "Motherless Brooklyn," his adaptation of the Jonathan Lethem novel. "The Current War," the long-delayed drama about the real-life battle between electrical pioneers Thomas Edison and George Westinghouse, is limping into theaters; the critical consensus is that the behind-the-scenes drama about the movie, which apparently was butchered in editing by Harvey Weinstein, may be more interesting than the film itself. The week also includes a new animated flick, "Arctic Dogs," with a voice cast that includes Jeremy Renner, Heidi Klum, James Franco, Alec Baldwin, John Cleese and Anjelica Huston. (Remember when big stars never went near this type of voice work?)
That's it for this week. Have a happy (and safe) Halloween and I'll see you back here next Thursday.