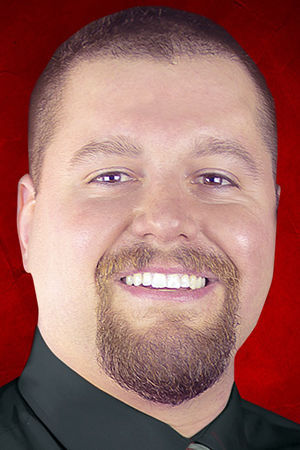 News & Notes
Corvallis remodeler Kirk Design and Construction has introduced an express kitchen remodeling service called Kirk Kitchen.
Kirk Kitchen is similar to the company's KirkBath service in that it is a systemized method of remodeling aimed at making custom design/build remodeling easier, faster and more affordable. More information is available at KirkKitchen.com.
Officers & Directors
At the recent annual meeting of the Whiteside Theatre Foundation, new board officers were elected.
They are Dan Johnson, chair; Christie Van Winkle, vice chair; Lyn Larson, secretary; Doug Sackinger, treasurer; and Ian Johnson, representative-at-large. The Whiteside also welcomed new board members Randy Dobson, Rob Gandara, David Gerkman, Chris Giunta, Manisha Lotlikar, Leslie Mulkins and Cami Wilson; and welcomed back continuing board members Kevin Ahern, Barb Engleson, Wendy Kincade, Margot Pearson and Mark Schurman.
The board honored Robert L. Newton, lifelong Corvallis resident and longtime Whiteside supporter, with the first Whiteside Theatre Foundation Award for Distinguished Service, for his many years on the board, including as board treasurer from 2010 to 2013. Newton announced his plans to endow a children's holiday movie event to be held annually on the Saturday before Christmas.
Also honored at the meeting were the outgoing board members who had completed their terms of service: Jerry Larson (six years), Hilary Paulsen (three years) and Carolyn Ver Linden (six years).
Old Mill Center for Children and Families recently confirmed its board of directors for 2016-17.
Officers are Brenda Coleman, chair; George Cuniff, vice chair; Dale Ramsay, treasurer; and Tammy Morrison, secretary. Yazmin Brambila joined the board effective July 1. Bobbie Weber retired from her position after six years of service. Other board members are Tatiana Dierwechter, Elizabeth Elder, Bronwyn Evans, Cyrel Gable, Dennis Hanson, Sid Lasswell, Lindsay Malachowski, James Starker, Veneta Vanguelova and Jim Van Olst.
People on the Move
Keller Williams Realty recently announced the addition of a new agent, Joel Helms.
Helms is working out of the Keller Williams Albany office, specializing in homes transitioning to farm properties. Helms was born and raised in Albany, and follows in his father's footsteps of choosing real estate as his career. He has experience as a registered nurse.
Helms can be reached at 541-619-7032 or joelhelms@kw.com. The Albany Business Center is at 200 Ferry St. S.W.
Willamette Community Bank, based in Albany, recently announced the hiring of industry veteran Robert Moore to succeed retiring CFO Keith Lockhoven.
Lockhoven is retiring after 12 years of service.
Training & Development
Ashley Gray of the Samaritan Cancer Program recently earned the Certified Tumor Registrar credential from the National Cancer Registrars Association's Council on Certification.
Gray was one of 95 candidates who successfully completed a comprehensive examination on principles of cancer data abstracting and coding, plus registry management.
The Samaritan Tumor Registry collects information from many sources on the diagnosis, disease, treatment and outcome for each patient. The confidential information is reported to state and national cancer databases dedicated to improving cancer prevention and patient care.