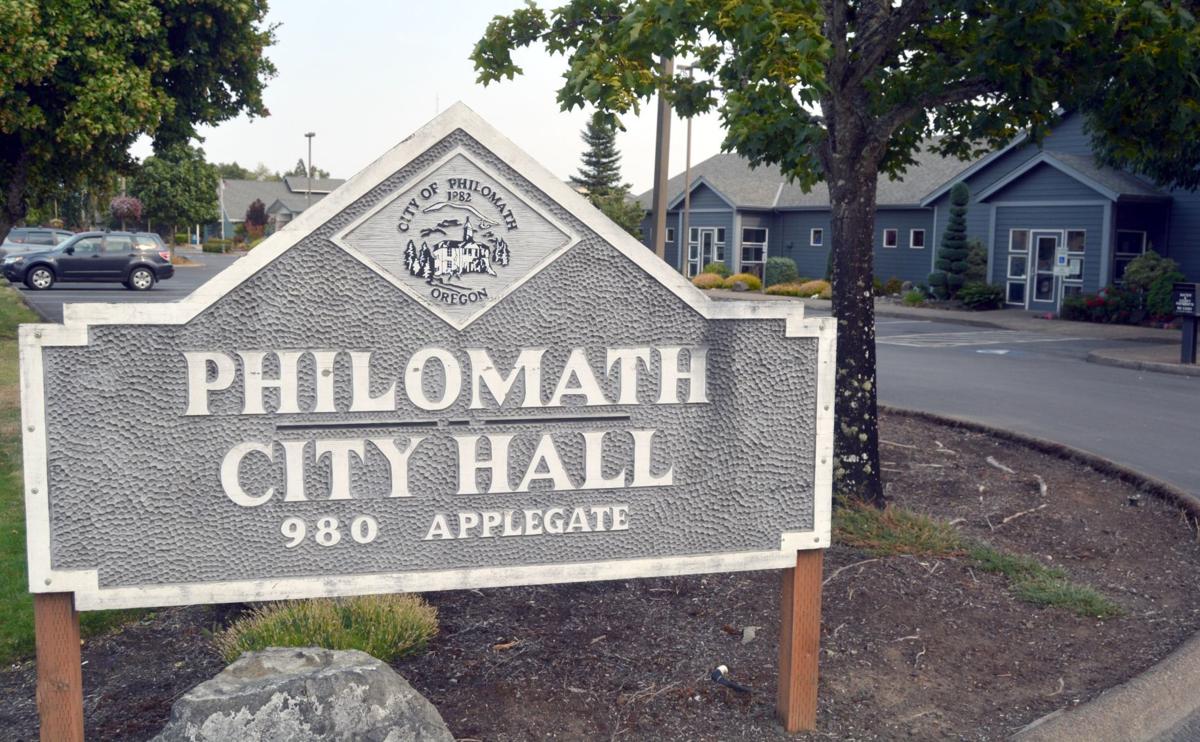 Two Philomath residents challenged the City Council early last week to take steps locally toward social change while advocacy for racial justice echoes throughout the country. Both citizens shared strong words directed at the city on the matter.
In response, the city formed a working group that met for the first time Thursday afternoon to further discuss the issue. Councilors Chas Jones and Ruth Causey, along with Mayor Eric Niemann, sit on the committee. In addition to the committee, 11 others were in attendance at that meeting, including City Manager Chris Workman and City Attorney Jim Brewer.
The group drafted a resolution to be sent to participants, who were invited to respond with comments and suggestions. Another committee meeting was scheduled for Wednesday, July 1 while working toward a resolution to be presented at the July 13 City Council meeting.
In a prepared statement read to the council at the June 22 meeting, Anissa Teslow Cheek expressed frustration and anger about the city's lack of public response on racial justice and police brutality issues.
"Your lack of any formal or informal statement aids in the narrative that Philomath does not have Black residents and that racism does not exist here, both of which are false," she said. "By not responding to this moment in history, you are erasing Black residents and their lived experiences in Philomath as well as the Black people who stop in Philomath on their way to and from the coast.
"You are also failing in taking the first steps to create social change in Philomath and improve the safety, well-being and sense of community of not only Black residents but Indigenous and people of color," she added.
Jones immediately spoke up to voice his support for Teslow Cheek's message with an expressed desire to move the conversation forward. He also suggested that the city earmark funds in the budget for city leaders and staff to participate in training on issues of justice, equity, diversity and inclusion.
"I suppose that it is possible that some of you may not believe that there is any need for change in our community," Jones said. "Maybe we haven't had any incidents of excessive force by our police, Maybe we haven't had any complaints or associated issues with city or city leaders. However, it is important to know that every one of us have implicit biases; we all have privileges that are not afforded to our resident and nonresident people of color in Philomath."
Causey supported statements by both Teslow Cheek and Jones and volunteered to be a part of the work group, which has been called the Inclusivity Ad Hoc Committee.
Resident Rose Bricker commented at the meeting with views that also centered on the city's lack of response.
"The council has yet to put out a statement and by doing so, they've provided the impression to Black families that live here that their very lives don't matter in our community," Bricker said.
Bricker presented two questions that she expected to be answered by the council: "Where does Philomath's leadership stand on the issue of racial injustice and where does Philomath's leadership stand on the responsibility of supporting black families?"
In addition to the testimony from Teslow Cheek and Bricker, the city also received submitted comments and questions from at least three others prior to the meeting.
Workman said in a response to one of those submitted letters that the city aligns with the National League of Cities' policies on racial equity and that councilors were to be provided with various documents produced by top experts at the national level.
The Oregon Department of Public Safety Standards and Training also plans to hold three virtual sessions this month for elected officials and their staff members to address the state's criminal justice professional standards system, use-of-force police training and the basic police training program.
Later in the meeting, the council talked about how to budget an estimated $20,000 to $30,000 that would be needed for training related to the issues at hand. Finance Director Joan Swanson laid out the options — the most likely scenario involving the money to be transferred out of contingency funds.
In other news from the June 22 meeting:
• A public hearing on proposed city charter amendments involving councilor and mayoral terms attracted no comments from the public.
• The council officially adopted its 2020-21 fiscal year budget of $22.6 million and imposed and categorized taxes.
• The council established a cybersecurity policy on a unanimous vote. The policy is designed to clarify expectations and rules regarding the use of the city's computers and computer programs, cellphones and email. The city is in the process of changing to a new information technology provider. Swanson suggested that the city revisit the policy in a year after the IT provider updates the system.
• The Urban Renewal Agency also met and adopted a $4.5 million budget and declared the tax increment for the 2020-21 fiscal year.
• The URA met in executive session for 15 minutes and in open session, agreed to a $285,000 purchase agreement for property on Main Street and South 14th Street. (See separate story).
Be the first to know
Get local news delivered to your inbox!