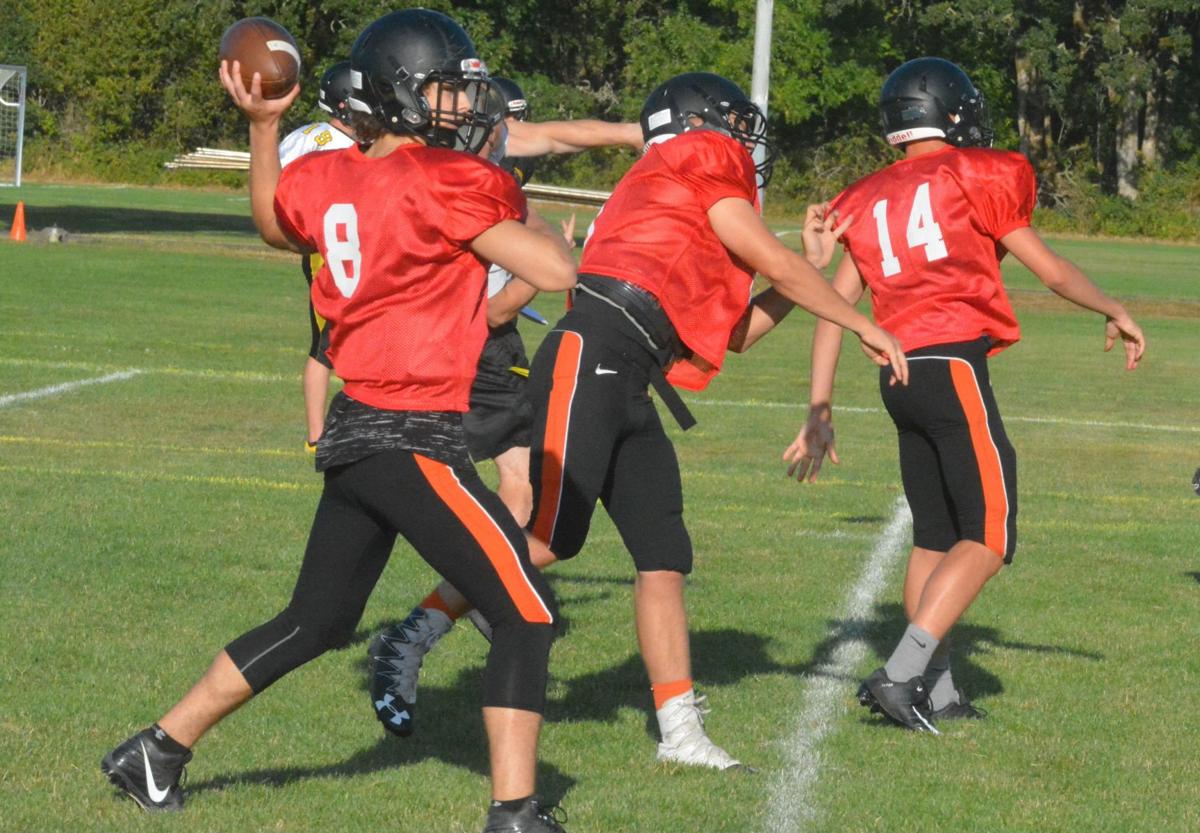 Football Friday returns to Philomath — well, sort of. It's only four schools taking turns running plays against one another but the athletes will be in pads and helmets and ready to hit. And even though it's just a jamboree, you can expect the teams will want to "win."
The fun begins at 6 p.m. at Clemens Field. On one end of the field, Regis will play Crescent Valley and Philomath faces South Albany. The second round will see Crescent Valley square off against South Albany and Philomath playing Regis. And the final round sees Regis against South Albany and Philomath playing Crescent Valley.
In each matchup, each team's offense will run 12 plays.
You have free articles remaining.
For those who plan to go and if you want to know where to sit, Philomath will be on the home sideline and playing its opponents on the east end of the field. But really, there's not a bad seat at Clemens Field.
Admission is $5 for adults, $2 for seniors (60 and older), $3 for middle school and high school students, $2 for elementary school students (accompanied by an adult) and a family admission is $15 (defined as two adults and up to three students).
The Philomath volleyball team will also be in jamboree action with a trip over to Sweet Home. The Warriors will play Corbett at 3 p.m., North Marion at 4:30 p.m., Marist at 5:15 p.m., and Sweet Home at 6 p.m. In each matchup, the teams will play a single set to 25. There is no admission charge.
Elsewhere around town, Marys River Grange will host a game night beginning at 7 p.m. The grange is located at 24707 Grange Hall Road.