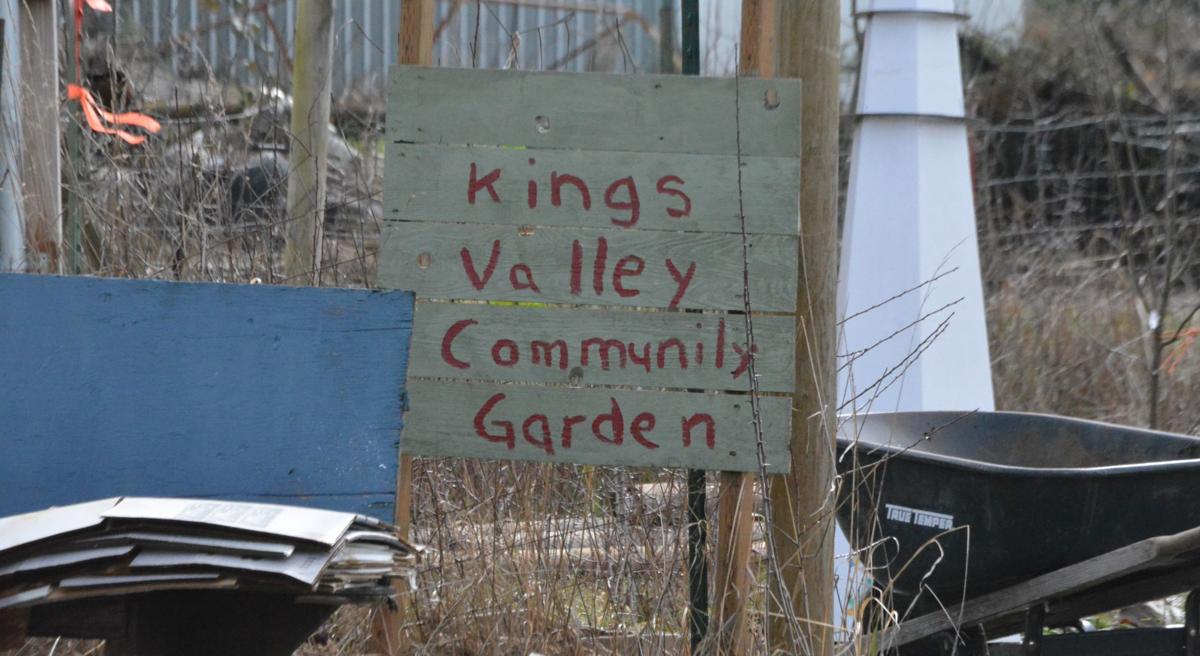 Kings Valley Charter School places great importance on learning-by-doing and in the near future, the the 200-plus students on the rural campus will experience a new level of hands-on learning with a long-awaited expansion of the school's agriculture and natural resource-based classes.
"We've had this opportunity to partner with our community to build a pole barn and create this outdoor classroom environment that gives kids an opportunity to have hands-on learning experiences," said Diane Barnhart, who serves KVCS as its career and technical education coordinator and culinary arts teacher. "I'm really excited for the next generation to have this opportunity."
The Benton County Community Development Department recently approved the Kings Valley application to move the project forward. Barnhart, a founding school board member, said the project is bringing one of her personal goals to fruition.
"We're very rural and our community's roots are based in agriculture and natural resources, particularly forestry," Barnhart said. "Since the inception of the school, we've wanted to be able to give students that opportunity to experience agriculture, animal husbandry and forestry."
The 36-by-72-foot pole barn would be constructed on pasture land that runs parallel to the gymnasium in the same vicinity as the garden and greenhouse.
KVCS Executive Director Jamon Ellingson said last week that the school was in the process of submitting permit applications. While that plays out, the school will take a look at estimates on building the pole barn either through a contractor or with volunteers.
"We're going to get a few different numbers there," he said. "The hope is to have a building in place before the start of next year."
Going in this direction has been a desire since the school was established two decades ago and this specific program of study has been in the works for the past four years.
"We're excited to have it move forward because it's definitely something we've been working on for several years," Ellingson said.
The program's expansion will feature a strong community connection.
"It's also going to create some beautiful mentorships — having community members come in and share their skills with our students in different ways; if they're a farmer or a forester or if they happen to raise animals," Barnhart said. "We are blessed in our community to have people that are really excited about this project."
As far as programming, Barnhart said the agricultural piece will, for example, cover lessons in crop science along with the oversight of a small, community garden.
The forestry component could involve silviculture — "The actual stewardship of what it is to grow trees," Barnhart said. "Along with that, we'll be able to teach kids the support of what it takes to be on a farm. ... to be able to incorporate some small engine mechanics that you would use on a farm every day."
Typical construction projects — bird houses or fencing — could also be incorporated.
"My big dream is to give kids a 4-H or FFA experience using the pole barn for animal husbandry and allow kids to have that wonderful experience," said Barnhart, a longtime 4-H leader with one of the largest clubs in Benton County.
Barnhart expressed great excitement for the project because the program will help students connect with animals in a different way.
"Animals bring out different things in people and children and it instills a different work ethic in a child when you are now responsible for somebody else's care and seeing that," Barnhart said. "The flip side of that is the care of plants also. If you don't water that plant, then what happens? So this is really an exciting project for our community."
Barnhart said this type of program can have a lasting impact on a student to the extent of considering a career in agricultural, animal husbandry, forestry or many other related trades.
As stated, Ellingson hopes to get the building up this summer in time for fall classes. A possible factor in the project's timing could involve unforeseen delays in the aftermath of the coronavirus outbreak.
"As far as availability of contractors, that'll be interesting to see where that is when we're ready to move forward," Ellingson said. "We have capacity within our volunteer base to make some progress as time moves on, but hopefully by then we'll have a contractor ready to go for us and get the building up."
Be the first to know
Get local news delivered to your inbox!