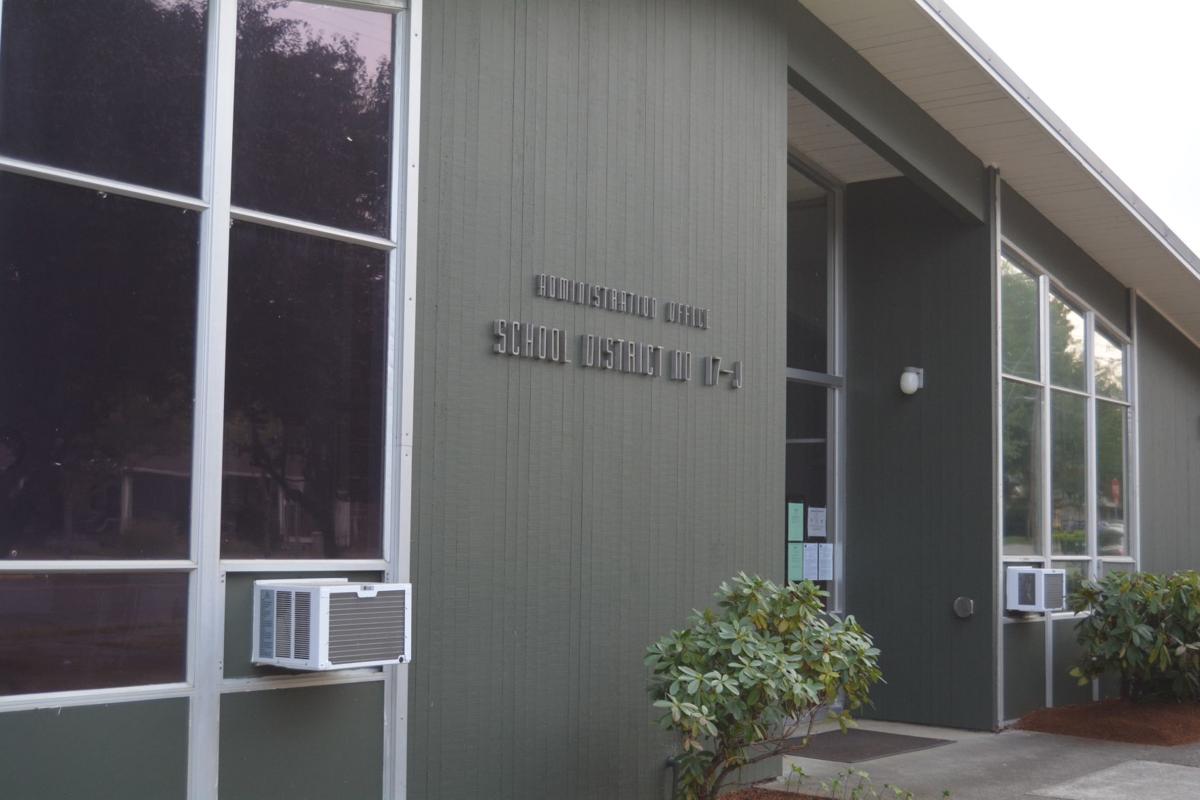 The evolution of the Philomath School Board will continue this spring.
Two years ago, two new members joined the board with Greg Gerding and Shelley Niemann taking their seats at the table. In June, two new voices will become part of the mix with Rick Wells and Shelly Brown both opting to not run again.
For the Position 2 seat currently held by Brown, two candidates are in contention with Anton Grube and Joe Marcotte. Three individuals are seeking the Position 5 spot that Wells has occupied since 2003 with Troy Muir, Karen Skinkis and Dolly Victorine all throwing in their names.
Once the results are tabulated from the May 21 election, it means that four of the five positions on the school board will be different from what residents had seen just a couple of years ago.
The Benton County Elections office planned to begin mailing out ballots this week.
In addition to stories written on each candidate that were published in the April 17 (Position 5) and April 24 (Position 2) editions, the Philomath Express posed three more questions to each candidate in an effort to provide more insight to voters.
Each candidate had an opportunity to answer the questions with a 100-word limit on each.
The school board will be tasked with hiring a new superintendent. How would you approach this responsibility and what qualities do you believe this person needs to thrive in the position?
Grube: "As a school board member, I believe it would be important to ensure the hiring process includes input from a variety of stakeholders including students, teachers, administrators, school district staff, community members and education partners.
"I believe hiring a search firm that understands our community is also important to ensure the process delivers the most qualified candidates for our specific school district. In order to thrive in the position, I would like to see the new superintendent demonstrate that they have an understanding of the unique needs of our students, schools and of our community."
Marcotte: "I would say that the two biggest things I would be looking for is 'Can they thrive in a small community?' I feel that's extremely important since this town still has a small-town feel.
"Secondly, what I would look for is 'Does this person have a history of good communication and transparency?' I feel this goes along with the small-town feel in the way that parents need to see and know that kids are a part of the equation and feel like a part of the solution."
Muir: "I have had the opportunity to interview many people over the years as a retailer in Philomath and look forward to the challenge of finding a new leader for our district. Aside from the standard educational and leadership experience requirements, it is important to find a candidate that is trustworthy and has the respect of their peers.
"A good candidate should also have a clear vision and a plan for leading a district of our size. They should be community minded and be willing to listen and collaborate with other stakeholders within the district."
Skinkis: "Hiring a qualified superintendent will be of utmost importance for the board in the next year and will require careful research and time. Our new superintendent should be someone that celebrates her/his district, leads with positivity and assumes that people are well-intentioned and are working for the benefit of the students.
"They should be good communicators, finding time for people and truly listening and hearing what is being said, and insisting the same from their administrators. The ideal candidate must have a vision for the district that is clear with specific and measurable goals."
Victorine: "It is essential the board hires an interim superintendent for the 2019-2020 school year. A superintendent search takes four to five months to properly complete. Thorough background checks, interviews and site visits are crucial.
"We need a candidate who is a leader in equity, is ethical and inspirational, can make a long-term commitment to our district, is a decision-maker with high expectations for themselves and their staff, has the ability to have courageous conversations within our community, has integrity, promotes academic and emotional achievements within our student body, and finally someone who is humorous, trustworthy, hard-working and empathetic."
Members of public boards sometimes find themselves pulled into micromanagement. What are your thoughts on the roles and responsibilities of the school board and do you believe there is a line that should not be crossed?
Grube: "I recognize that as a school board member one will often be approached by school staff, parents and community members about concerns not only relating to specific students but also the overall performance of our schools.
"I believe the role of a school board member is to ask detailed questions, review gathered information and provide direction to the superintendent and district leadership. I believe the superintendent should be tasked with overseeing the day-to-day operation of our schools. Defining in detail a line that should not be crossed is difficult as each situation may require a unique approach."
Marcotte: "I feel like our job is to do the best we can to look at everything and work on all problems. However, in certain situations, I think that we need to remind people of the big picture, and I feel that the big picture will work out most problems on their own in the long run."
Muir: "We have administrators, teachers and staff employed throughout the district to do certain jobs and it is our role as a board to evaluate district operations and hold people accountable for the work they were hired to do.
"If through the formal evaluation process, it is determined that someone is not performing according to expectations, it is our duty as a board to take that into account. If that is considered a line, then yes, on occasion I believe it must be crossed based on underperformance."
Skinkis: "The role and responsibility of the school board is to make policies that we task our superintendent to implement. As a practical matter, I believe that the board should refrain from getting pulled into micromanaging the day-to-day operations of the school; we have hired very qualified people to do that for us.
"However, as elected representatives of the community there may be times when we need to ensure our district leaders are accountable to the goals and objectives set, look at the data, listen to the public and adjust accordingly."
Victorine: "Establishing and maintaining an effective, clearly written policy is the primary responsibility of the school board. As a school board member, an oath is taken to faithfully and impartially uphold those policies set forth by the board. The policies are available on the Philomath School District website for viewing.
"There should be no lines being crossed. In addition, school board members function as a board, never individually; nor does a single individual have authority in decisions. We must council those who come to us with complaints, but it is necessary to use appropriate chain of command."
What issues would you like to see the school board tackle with greater urgency in the next four years?
Grube: "The first priority for the school board will be to hire our new superintendent. While starting this process requires a level of urgency, I believe we also need to approach this decision with thoughtful consideration as our new superintendent will help provide direction to our school district moving forward.
"I would like to see the school board continue their work ensuring that our schools focus on graduating every student. I believe we should focus on this long-term vision from the very first interaction with our students through the final weeks of high school up to the day of commencement."
Marcotte: "Obviously finding a new superintendent is first and foremost. Then we need to address class curriculum, which in turn has created higher-than-average fail rates. I feel we need to be more transparent with the community and more open to suggestions and ideas. I feel it's important to survey our teachers and make sure they have what they need to do their job most efficiently.
"Lastly, I feel the district needs to do a better job at keeping politics and agendas off the table, and in turn, allow the kids to focus on school and post-school directions."
Muir: "The biggest issue I would like addressed is re-establishing trust within our district. Trust between teachers, administrators, the superintendent, the board, and the community needs to be strengthened and relationships rebuilt.
"It is also important to ensure that the district is offering curriculum and programs at all of our schools that provide a quality education, ample opportunities and access to diversified programs for all of our students. Lastly, I would be making sure we have a solid plan for the continued maintenance and upkeep on our recent $29.5 million investment into our district facilities."
Skinkis: "I would like the board to continue to address issues of equity in our district. We need to ensure that all students, including the underserved students, have access to quality education so that we can close the achievement gap.
"One of the ways we could do this would be for our district to form more business partnerships, like those we have with our forestry department, so that we can continue to foster and grow opportunities in the trades, such as manufacturing, culinary and agriculture, ensuring that we are giving our students more options for life after high school."
Victorine: "Two issues come to mind that need to be addressed. First, community growth; we are continuing to grow in size and we will need more space within the next decade. Gaining space will require a bond, construction and patience. We will need time to share district concerns with our community and gain relationships in support of our expansion.
"Second, technology; it is both a blessing and a curse. It is necessary to keep technology updated so our students can compete in the real world. It is a curse because it is costly and can have negative impacts when misused."