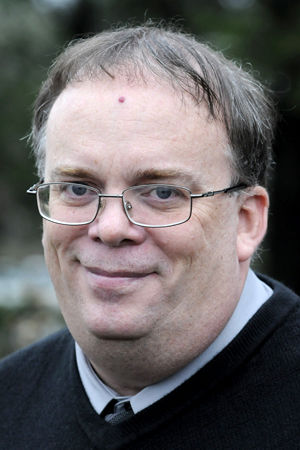 A weekly collection of random thoughts while providing newspaper coverage and from my travels around Philomath that are originally published in an online blog. — Brad Fuqua, editor
THURSDAY, JULY 4: Scruggs and the Steelbenders will take the stage in the Yew Wood Corral all three nights following the July 11-13 Philomath rodeos. One of the band's members, Matthew Scruggs, had a memorable appearance last summer in the city's Music in the Park series.
"After the band was all done, he just stood up there with his guitar and did some of his own numbers and so everybody just stuck around for another hour," the Frolic's Chris Workman said. "His uncle came up and played with him for a number and his niece or cousin or somebody played with him for a number, but he just kinda took over the show jamming for the last hour and everybody just sat around listening."
The band is excited to be featured as the Frolic's dance band this summer.
"It's nice to not have to pull from the Portland market and have that kind of talent locally to be at the Frolic," Workman said about the Alsea-based band. "If you talk to him (Matthew Scruggs), he's super excited to play the Frolic. This is the big time for him. He's just thrilled to play in front of his family and friends. He's come to the Frolic his whole life and now he gets to play, so he's pretty excited about it."
FRIDAY, JULY 5: Two of the longtime volunteers for the Philomath Classic Car Show sat down with me this afternoon at Philomath City Park.
At one point, I asked Jane Callahan and Adrian Ferbrache what I should call the committee when writing the preview story that I had planned. Philomath Classic Car Show Committee?
"We're just a group of people who put on a car show," Ferbrache said. "We take notes instead of minutes and basically just volunteer to do whatever chores we need to do when we can do them."
A lot of organizations out there are probably a bit more formal about the details but the organizers of this particular event know each other very well.
"We've all done this for so many years together, it's not like it's totally a mess," Ferbrache said. "We all know what we've all done and even though the chamber was doing the administrative part of it, we knew basically what was going on — so here we are.
"A lot of this stuff that Jane and I are doing, we've done before lots of times," Ferbrache added. "Jane and her husband have been at this for at least 15 years and this is my 17th year. So we've done a lot of it in the past."
Ferbrache made a reference there to the Philomath Area Chamber of Commerce, which had handled administrative oversight duties in recent years.
"Shelley (Niemann) was incredible and as chamber director, she took all of that load off of us for three or four years and now we're just doing it all again," Ferbrache said. "The challenge has been to find the time to try to do this stuff during business hours when everybody else is around.
"We're later than we've been (getting everything prepared) but it's still done before the show and we all feel good about that," he added.
The organizers are getting up there in years and wouldn't mind leaving the show to some younger volunteers. They're always on the lookout for people that want to help out, especially those who would find it a lot of fun to organize it all.
Ferbrache said the longtime volunteers "would really like to pass the torch but we're concerned about the future of the show if we do that. Thus far, we have not gotten to that point. None of us are really sure."
So as you're out there enjoying the car show on July 13, say hi to those volunteers, take a good look around and soak in what it brings to the community. For those looking for an opportunity to take on some responsibilities with this longtime local event (the show is in its 22nd year this summer), get in touch with the organizers. They've been working hard on this event for a lot of those years.
SUNDAY, JULY 7: While the Frolic's Chris Workman was describing the new wild steer races to me a few days ago, I was trying to envision how this could play out. As I write in a story about the rodeo, the contractor who had provided donkeys in past years sold off his stock and so organizers opted to give wild steers a try.
So I had to ask Chris … Is it safe?
"No or sane, but it'll a lot of fun to watch," he laughed as he added that participants must sign a liability waiver and kiddingly added that it might be smart to seek spousal consent. Darrell Hinchberger chimed in that extra EMTs will be on duty.
"The contest is teams of two to three and you've got to get the steer down to one end and back and one person has to be mounted on the steer when it crosses the finish line," Workman explained.
Workman said interest has been pretty good.
"We've had some sponsors that wanted to have teams enter and that was the whole point of having the businessman's race — so you could have different businesses competing against each other," Workman said. "But we have had a lot of people sign up that just want to do it. It's a lot of fun and you get to be in the arena in front of your friends and family."
Once folks get a chance to see what it's all about, participation may increase in the future. Or not.
"It'll be the first time a lot of people will have seen it," Workman said. "Even if the numbers are a little bit low this year, I would anticipate we would do it again next year and the numbers will be up."
In other words, Workman believes people will think, "we've seen it and oh yeah, that looked like fun and nobody died, so we'll give it a try next year."
But as with any event, the Frolic's board will give it a look as well after this year's celebration.
"We'll see how popular it is this first year," Workman said. "For us, it works well. The expense is pretty minimal, the sponsor that's raising the steers for the event, he'll finish raising them and sell them and do his thing and so there's really no cost for us."
Be the first to know
Get local news delivered to your inbox!