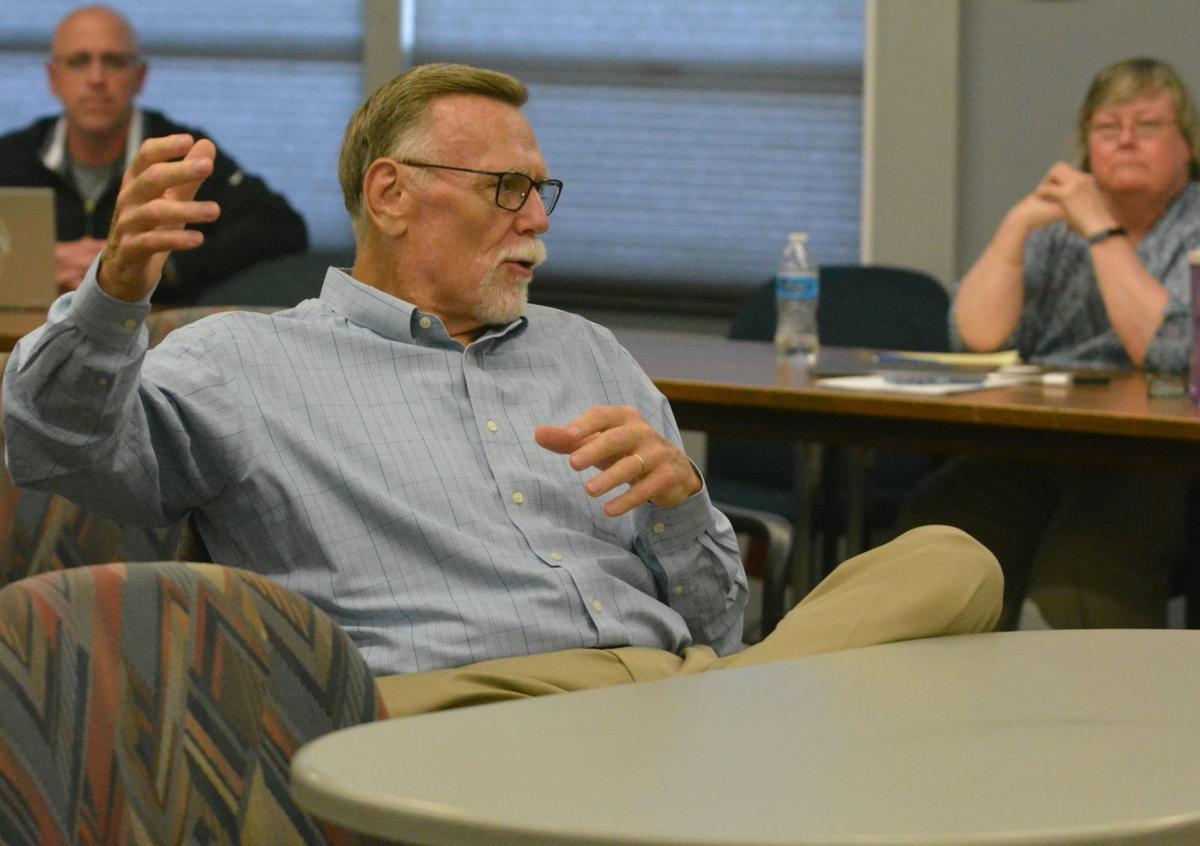 In the aftermath of Gov. Kate Brown's executive order to keep schools closed through April 28, Philomath Superintendent of Schools Buzz Brazeau believes graduating seniors will not see any delays when it comes to earning their diplomas.
Brazeau and other school superintendents communicated with the Oregon Department of Education on Wednesday morning about various pieces of the school closure puzzle, including concerns that Class of 2020 students will graduate on time.
"Having been a high school principal for all the years I was and knowing where we're at, I'm really comfortable that we'll be able to take care of our seniors," Brazeau told the Philomath Express Wednesday afternoon. "I can't tell you exactly how that will look right now because I don't know what the true length of the closure is going to be, but I'm real comfortable that we can take care of our seniors."
Brazeau said he does have some concerns about how freshman and sophomore students will keep up with certain requirements they need to stay on track to graduate given the limited instructional time. But the district will consider all the angles to find answers.
"As we look at potential alternatives, as we look at what it is that we can use to supplement and as we look at what the future's going to bring us, we'll be able to make more clear and concise decisions at that time," Brazeau said. "But right now, the way things are changing, about the time we get a decision made, the criteria for making the decision changes again."
Unless the closures are lifted earlier than expected or continue beyond April 28, students will have missed six weeks of classes. The initial two-week closure was to have ended on March 31 and Philomath students would've missed one of those weeks anyway with spring break running March 23-27.
"I do not take the decision to extend school closures lightly," Brown said through a news release. "This will have real impacts on Oregon's students, parents and educators. But we must act now to flatten the curve and slow the rate of COVID-19 transmission in Oregon, otherwise we face a higher strain on our medical system and greater loss of life to this disease."
The governor's executive order also provided further guidance in areas such as learning supports and supplemental services.
"Your key component is that all students must benefit — not just a certain portion of a certain group," Brazeau said about instructional support materials. "So as we look at things, of course we have students on individual education plans that we must be able to service, and we have students in underserved groups that we have to be able to service" in addition to the rest of the student population.
Also, the executive order calls for educators and employees to fill specified needs. And districts were ordered to continue paying them.
According to a memo sent to school districts by Colt Gill, ODE director and deputy superintendent of public instruction, districts may require school employees to report to work to assist with the provision of supplemental services and emergency management activities — as long as those employees are not at risk for COVID-19 or have an at-risk individual in their household.
School districts, educational service districts and charter schools will continue to receive allocations from the State School Fund as if they had actually been in session during the closure period, ODE told administrators Tuesday. To receive the allocations, public schools need to follow what the governor outlined in the executive order.
Brazeau said the school district had come up with a tentative plan that would run through May 1 even before the governor announced the extended closure.
"We're comfortable that we have a plan that we could put in place as long as we get to May 1," he said. "If it goes beyond May 1, then you've got some other things that come into play."
ODE plans to provide further guidance on the directives sometime this week. Brazeau said he's waiting for those clarifications before moving forward with a revised plan.
"We anticipate getting more direction and definition to the items that are listed in the executive order ... probably Wednesday or Thursday of next week so you have somewhat of a better idea," Brazeau said last week. "With that information, we will then sit down with our associations and try to take the concepts that we've done and put them into a direct plan."
Brazeau said the district will wait until March 30 — which would've been the Monday that students and teachers return from spring break — to see where things have settled and then meet with the teacher and employee associations.
What if the rest of the academic year is wiped out?
"If you go past May 1, now you may have some people talking about canceling the rest of the (academic) year but I have not heard that as part of the conversation nor do I see it as something they want to do," Brazeau said.
The school district could be enhancing its summer school programming no matter what happens but to what degree will be determined later this spring.
"I think all things are on the table at this point," Brazeau said.
Brazeau summed up his thoughts in a letter to the community that was posted on the school district's website.
"We are in uncharted waters, but please know that we, in collaboration with local and state authorities, are doing our best to support the broader community as the reality of this unprecedented crisis continues to evolve," he wrote. "We appreciate your patience during this time."
Be the first to know
Get local news delivered to your inbox!