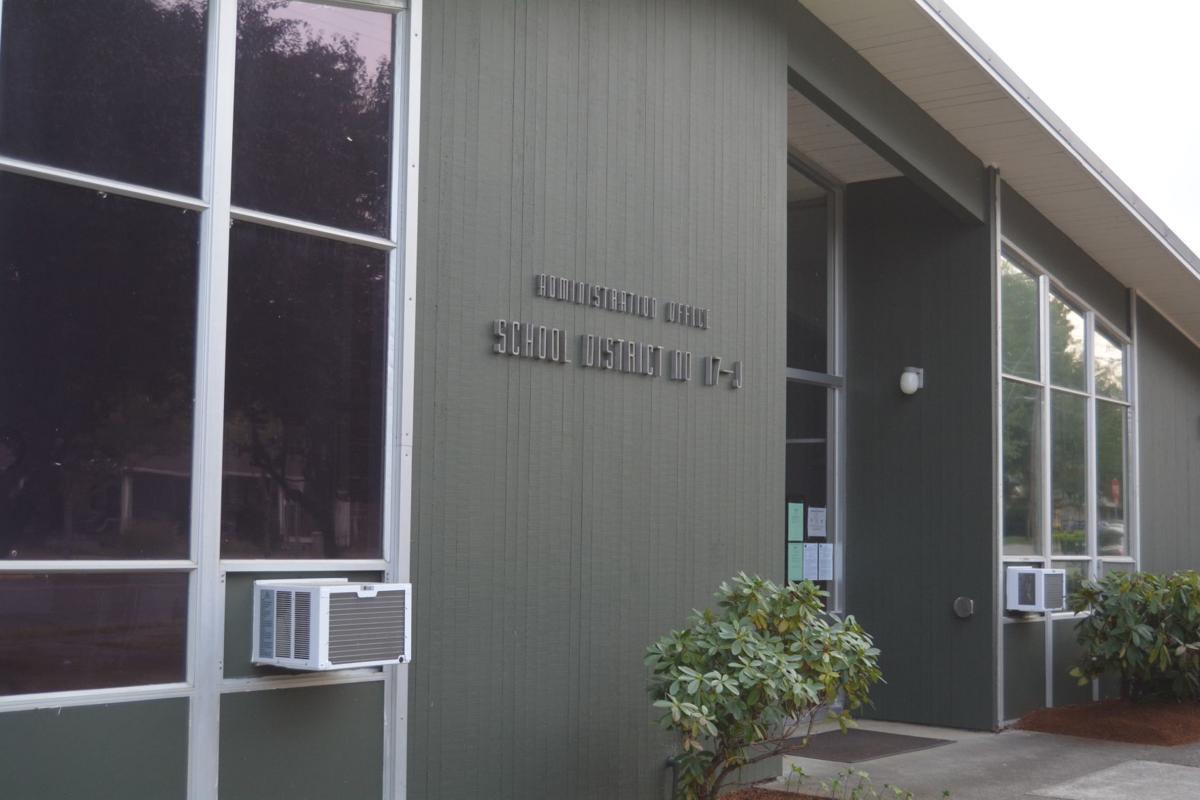 The Philomath School District's director of finance and operations, Bill Mancuso, said he hears the question about 10 times a day: "How are we looking money-wise?"
It's a valid question several weeks into a pandemic with schools shut down and unknowns about what funding to expect from the state.
"The hard part is, we don't really have answers yet," Mancuso told the Philomath School Board Monday night.
Mancuso and other school finance directors around the state are awaiting a budget forecast scheduled to be released Wednesday.
Gov. Kate Brown said early last week, "With many Oregon businesses restricted or shut down, travel suspended and jobs lost, we expect the revenue that we receive to fund state services will also be significantly reduced ... which will lead to some really difficult decisions. Our early discussions indicated this impact could be a reduction of $3 billion for the current budget period."
Once the economic forecast is released, Mancuso expects the Oregon Department of Education to look at the information and possibly revise the state school funding formula.
"It might be days to a week to have a new preliminary number to work off of," Mancuso said. "I know from conversations with my colleagues around the state and also the governor's office that they're waiting for potentially more federal stimulus money to come in before the governor calls a special session of the Legislature to be able to use some of the rainy day funds to offset whatever the decrease might be."
As a result, the school district finds itself in a holding pattern.
"We may not know by the end of June what we're looking at and so that makes it a challenge to get the budget finalized," Mancuso said. "Next week, we have scheduled a second budget committee meeting but at this point, I don't really know if we'll have any new information by then."
Mancuso said the district hasn't done anything drastic with finances with the unknowns that lie ahead.
"What we're basically trying to do is guide the plane safely to land on June 30," Mancuso said, a reference to the end of this fiscal year and when the next budget needs to be approved. "We're watching our expenditures; we're trying to figure out where these numbers might be as we get information so we can plan to go into next year."
Mancuso said that the district's current proposed budget for next fiscal year includes no capital improvement projects. Money is targeted for some technology improvements.
In an effort to prepare for what could happen, Superintendent of Schools Buzz Brazeau said contingency plans are in place.
"Some are not fun to make, but we're making contingency plans to allow us to be able to get through school next year, but of course we don't know what that's going to look like," Brazeau said. "Is it going to going to be partially virtual, is it going to all be virtual, what's it going to look like?"
Brazeau, Mancuso and Joey DiGiovannangelo, facilities director, were expecting sit down Wednesday to look at what Phase 1 reopening guidelines mean to the school district.
In other news from Monday night's meeting:
• Principals at each school provided distance learning updates and all shared various examples of success. A common theme among each report, however, was how students, parents and some teachers have been battling tiredness through the day-to-day virtual learning routine. A few educators have tried to liven things up through things like online recess (Clemens Primary), a virtual awards assembly (Philomath Elementary) and social time with trivia and games (Philomath Middle School).
• PHS Principal Mike Bussard reported that a graduation committee met May 15 to talk about ideas for a ceremony. The initial plan coming out of that meeting was to have an in-person ceremony on June 20 — two weeks after the original date of June 6. The committee will meet again this Friday to finalize options on what type of ceremony to offer.
• Brazeau said the district is still planning to offer summer school, although it is waiting for more direction from the Oregon Department of Education. He hopes to have a final decision on how the district will proceed by next week.
• The board approved a consent agenda that included a list of bills, minutes, personnel issues and an early graduation request.
• The approved early graduation request was for junior Cody Hansen, who plans to earn an honors diploma. Hansen told the board that he would like to attend art school for a year in Portland before transferring to a larger university on the East Coast.
• Personnel changes approved included the resignation of Philomath Elementary teacher Jill Roshak, leaves of absence for Megan Caputo (district office payroll) and Rachel Olson (elementary school teacher) — both of those under the Family and Medical Leave Act — and the hiring of Shane Stueve as an assistant football coach.
• The school board met for 50 minutes in executive session to discuss labor issues.
Be the first to know
Get local news delivered to your inbox!