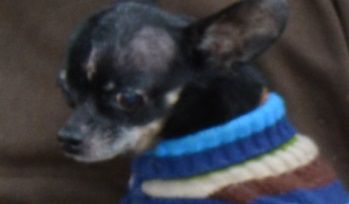 In 1998, Susan Faria of Philomath discovered a calling that would carry her, other dedicated volunteers and over 1,000 senior dogs to places they never thought possible.
Three years later, there were three volunteers. Two years after that, the Senior Dog Rescue organization became a 501(c)(3) nonprofit. By 2007, the community of Philomath learned more about senior dogs with over 20 volunteers spreading the word. The group also received a grant for hard-to-place pets.
Jenny Sullivan is one of the current volunteers who takes the organization's mission statement to heart — to rescue and find new homes for dogs ages 6 and up; older dogs left at shelters; dogs whose owners died; and dogs whose families came apart.
Currently, there are 190 volunteers who foster, help with events, and, in general, promote the organization, including on social media. "The internet is key to getting information out," she said.
Sullivan is the current adoption and fostering coordinator, meaning she helps place the dogs in foster care and then into forever homes. She started with the organization as a foster mother to a senior dog. "I adopted the first one," she said, adding that she continued to foster other dogs.
A senior dog is defined as a dog 6 years or older. As the organization's website declares, senior dogs are, "Old enough not to chew your shoes; young enough to be great companions."
You have free articles remaining.
"It's always about the dog," Sullivan said regarding foster and adoption. When the organization gets a call regarding a senior dog needing a home, they respond quickly and efficiently. "Someone contacts the person to have them fill out a surrender form."
All dogs must be up to date on their shots and a small bio is also completed. The dog will then be placed with a foster home. The volunteer has support during the fostering period which Sullivan estimates to be about two or three weeks. Whether it's food, treats, getting answers to questions or just some moral support, the fosters know they have someone they can turn to.
Potential adopters complete an application. Then volunteers such as Sullivan take over, determining if the dog and the family are good matches. If they are, a meet-and-greet is set up in a public location so the senior dog and the potential adopter can meet.
"If they have another dog, we ask them to bring that dog, too," Sullivan said.
If it appears the fit is a good one, a two-week trial run is set up. The foster parent brings the dog's things to the potential new home so the dog feels more secure.
"Communication is so important," Sullivan said of the trial time. There is even a certified dog trainer to advise adopters when needed.
Volunteers are always welcome with the Senior Dog Rescue of Oregon. Those under 18 will need a parent or guardian's signature on the application. Considering the need to rescue and foster senior dogs is ongoing, there is always a need for volunteers. The group holds monthly meetings that are open to everyone.