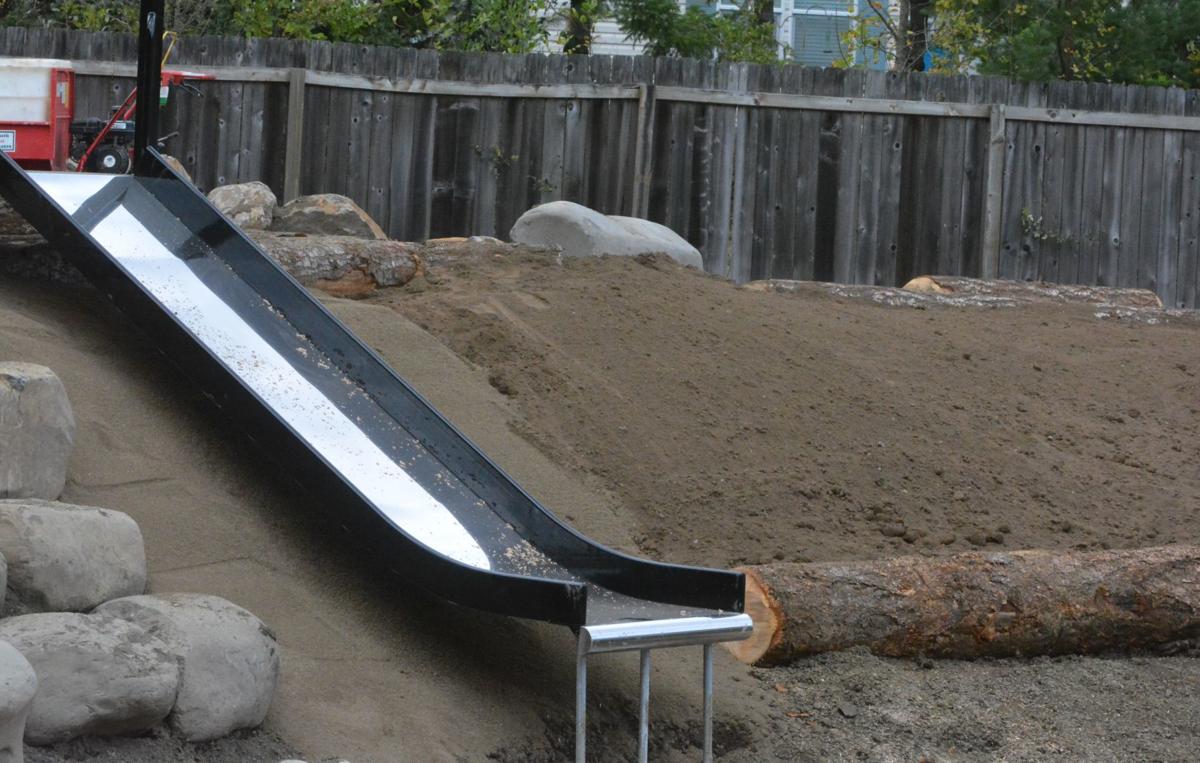 The inability to plant needed vegetation this fall in the new Flossie Overman Discovery Park on North 11th Street in Philomath has forced city officials to change its approach on an official opening.
A contractor's fence will be going down in the coming days and although the hard-surface components of the park are completed, the areas where vegetation will be planted will remain unfinished until springtime.
"Most of the park is built so that it can be used throughout the year," Philomath City Manager Chris Workman said Thursday during a Park Advisory Board meeting. "It's really kind of the areas in between the walking path and the playing area where you're going to put in some shrubbery ... I think we can do a good job of protecting it."
As a result, the park will see a "soft opening" to the public without any type of fanfare until this spring. Those who visit will see a combination of strategically-placed barricades — the type seen at parades — and the use of yellow tape, perhaps even plastic orange construction fencing, to keep users out of sensitive areas, such as flower beds.
"If we open the park today (without barricades), it's going to be a mud mess," Workman said. "People will be trampling all through those flower bed areas."
The park's features, such as the slide, bridge, logs, swings, rocks and so on, will be accessible for outdoor play. There is also a basketball court in place.
You have free articles remaining.
"We're too late in the season right now to be planting stuff, although we may get a couple of trees in still," Workman said. "But the grasses and the bushes and that stuff will be in the spring at this point."
The public can also expect to see signage of some sort identifying the sensitive areas with information that planting will occur in the spring.
Board members present for the discussion included chair Dale Collins, secretary Izzie Elliott and Lindy Young, Spencer Irwin, Mal Miner and Caleb Unema.
In other news from Thursday's meeting:
• The board voted to table consideration of the construction of a new fitness feature park.
• The board voted to direct city staff to collect estimates on the cost of updating Philomath's Park Master Plan. The master plan was last updated in 2016 for a capital improvement plan but data dates back to around 2012.
• On possible improvements to an outdated skateboard park in Philomath City Park, Elliott said she planned to arrange a meeting with a designer who worked on a skateboard park in Lincoln City.
• The Park Advisory Board does not plan to meet again until January.