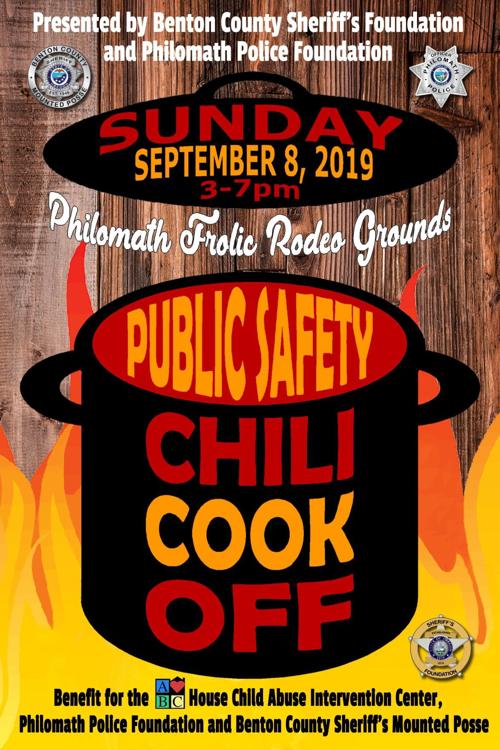 The Public Safety Chili Cook-off arrives this afternoon at the rodeo grounds with a start time of 3 p.m., and plans to continue until 7. Philomath Police Chief Ken Rueben, one of the event's organizers, said the winners will be announced around 6:30 or so.
It's not a bad deal with $5 to get in and probably around 20 or more chili contestants. That's plenty of tasting to go around. Plus, you can enjoy a cold one, take in some tunes and check out the Emergency Preparedness Fair. If the chili's not enough, there will also be a couple of food trucks at the site.
It's all for a good cause with net proceeds helping the Philomath Police Foundation, Benton County Sheriff's Foundation, Benton County Sheriff's Mounted Posse and the ABC House Child Abuse Intervention Center.
You have free articles remaining.
Out at the Philomath Scout Lodge, the second day of the Quilt Show & More event will be going on. More than 150 quilts are displayed both indoors and outdoors on the "Quilt Walk." Vendors are on site with handcrafted items and supplies that you might need for your next quilt.
One of the highlights will be a special presentation by the Quilts of Valor organization. Veterans from the region are recognized for their service and sacrifice during war time with a special quilt of honor. The ceremony begins at 1 p.m.
At the high school, the PHRED rummage sale will be back for a second day from 10 a.m.-3 p.m.