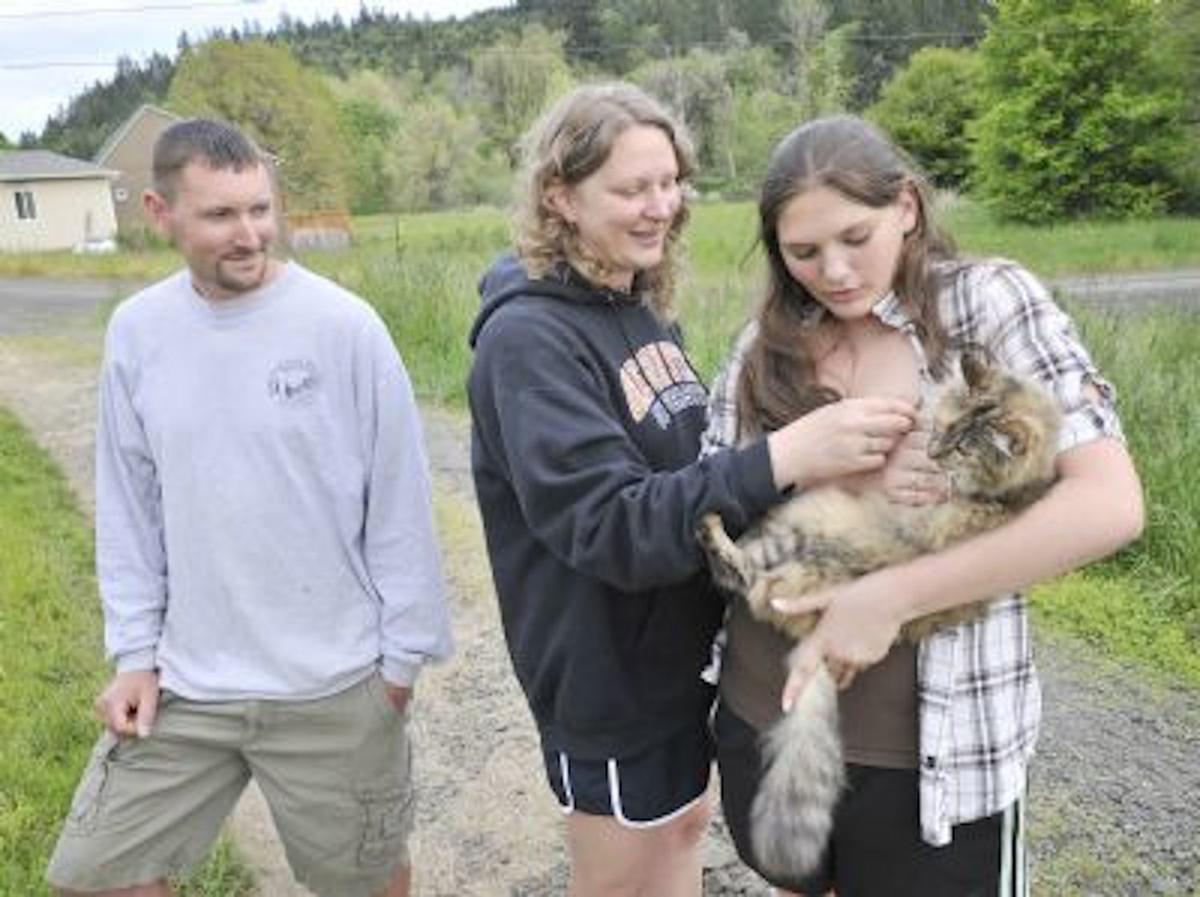 150 Years Ago
1870
ROADS: At a meeting held at Monroe's Landing, Yaquina Bay, April 16, by the citizens of Road Districts No. 34 and 38, the following gentlemen were appointed solicitors of aid: Soap Creek—J.H. Miller, Jacob Haltar; Willamette—W. Winkle, Isaac Winkle; Corvallis—B.W. Wilson, J.S. Palmer; Muddy—J.S. Reasoner, J.M. Currier; Philomath—J. Brownson, J. Henkle; Kings Valley—G.W. Fowler, N. Lilly; Pioneer—W. Bowman, Joseph Plunkett. (Excerpt from an item published May 7, 1870, in the Corvallis Gazette).
125 Years Ago
1895
MISCELLANEOUS: Harry Anderson has gone to work with the bridge carpenters at bridge 24. ... The game of base ball played by Philomath and Plymouth clubs Saturday resulted in a score of 19 to 33 in favor of Philomath. ... Some of the young people of Philomath are arranging to have a dance Friday night at Whitney Hall. In a place so opposed to dancing as Philomath, this seems quite an undertaking but they assure a good time and cordially invite all. ... Sunday evening at the resident of B.B. Loomis, there was a quiet wedding, only a few relatives being present. The most interested parties were Mr. William Bethers and Mrs. Ida Pammil, both residents of Philomath. (Published May 9, 1895, in the Corvallis Gazette).
100 Years Ago
1920
LUMBER: On Saturday, the Siletz Spruce Co., shipped 60,000 feet of select common Douglas fir lumber on a direct order to Manchester, England, for the Haskell Company Ltd. The lumber was cut British sizes, 1x9, 1x10, 1x11, 1x12, was surfaced on three sides, specially graded, inspected and stenciled with the British export mark. Shipment moved direct to Boston and will be transferred there to the Leyland Line steamers for delivery at Manchester, England, via Liverpool and Manchester canal. By billing the shipment straight through and prepaying the transcontinental freight, the consignee gets a reduction in the trans-Atlantic freight rate. The amount of freight prepaid at Philomath to Boston was $1,026.24, the lumber cost around $2,500 and the trans-Atlantic freight will amount to about $1,500, making a total of over $5,000. This is the first shipment of Benton County lumber direct to England, and points to the fact that the world is our market if we but go after it. (Published May 3, 1920, in the Corvallis Gazette-Times).
75 Years Ago
1945
BRIEFS: Mrs. Adda Friend will celebrate her 90th birthday Sunday, May 6. She will hold open house on Saturday, May 5, from 2 o'clock to 4:30 p.m. Mrs. E.H. Castle and Mrs. E.B. Ward will assist her in receiving. ... Radioman Merle Bethers arrived home Monday to visit his parents, Mr. and Mrs. Roy Bethers. ... The Mountain View S.S. class met Tuesday evening at the parlors for the Mav business and social meeting. Officers elected for the next year were Harold Couey, president; Sue Lockhart, vice president; Mrs. Ed Landon, secretary; and Rev. E.B. Ward, treasurer. A discussion on the purchase and maintenance of the campus was held and the committee was asked to meet with the official board of the church. An offering of $9.85 was taken for China relief. A program of music and short talks was held. (Published May 3, 1945, in the Corvallis Gazette-Times).
50 Years Ago
1970
TRACK & FIELD: Ron Jones, the Madras basketball player who is headed for Oregon State, set meet records in the 880 and 440, won the high jump and ran the anchor leg on the winning Madras mile relay team to help the White Buffaloes win the 11th annual Philomath Speed Carnival here Saturday. Philomath's Doug Fallin went 14-0 in pole vault to defeat Central Linn's Tinker Hatfield. Brian Gellatly of Philomath was second in the high jump at 5-10-1/2. Philomath set a school record in the mile relay but placed second. Dennis Bennett, Stan Avery, Alan Alson and Harvey Miller bettered their school mark to 3:32.5. Avery and Gerding each ran 53.5 in the 440 to tie for second behind Jones. Fred Lowther won the shot for the Warriors at 49-10 and Gary Gibson leaped 20-4 in the long to place second. Don Byers of Philomath was third in the two-mile in 10:22.2. (Published May 4, 1970, in the Corvallis Gazette-Times).
25 Years Ago
1995
HOUSING: Bigger lots make friendlier neighborhoods, say leaders of this timber town turned suburb. A panel appointed by the Philomath City Council has recommended that the city increase minimum lot sizes and eliminate most of the high-density zoning that allows construction of new apartments. "The (Community Response Team) members believe that single-family dwellings attract a more stable population with a stable income than those who choose apartments," the team wrote in a strategic plan for economic development. In a report to the city council, team members opined that low-density development will protect Philomath from becoming "over-populated with persons demanding community services but contributing little to the quality of life of the community." But planners say the panel's conclusions seem to be based on negative stereotypes about high-density housing. And an Oregon State University sociologist said the recommendations look like a thinly-veiled attempt to make sure poor people can't afford to live in Philomath. (Published May 6, 1995, in the Corvallis Gazette-Times).
15 Years Ago
2005
AWARD: Jeff Mitchell, a Philomath High School science teacher, was named the Al Neet Educator of the Year during a dessert banquet Monday night. The Philomath Education Association presents the award every year to the district's outstanding teacher. Mitchell's students have repaired riparian zones, established orchards to supply fruit for community members in need and even conducted a workshop for teachers to show them various ecosystems. They've also supervised and maintained wetlands, landscaped community areas, reintroduced endangered species locally and given presentations on their studies to the Philomath City Council. Mitchell has worked in the Philomath School District for 13 years. The award is named after Neet in recognition of the former educator and past superintendent of the Philomath School District. (Published May 4, 2005, in the Corvallis Gazette-Times).
10 Years Ago
2010
CLEANUP: Just days after the Deepwater Horizon explosion and subsequent oil spill, Philomath's NWFF Environmental had workers in the Gulf of Mexico assisting the cleanup operation. The April 20 event resulted in the deaths of 11 workers and Deepwater Horizon continues to discharge an estimated 5,000 barrels (21,000 gallons) of oil a day into Gulf waters. Now, NWFF Environmental is looking for hundreds more people to work on the beaches once spilled oil starts washing ashore. "It's a very labor-intensive operation," said Steve Finch, program manager. "If it stretches from New Orleans to Florida, every inch of beach will be covered by somebody." Finch said NWFF, in its 19th year, received certification from the Coast Guard a few years ago but until now hasn't put it to use. The company, which describes itself on its website as offering "24/7 emergency spill response" for both land-based and marine spills throughout the Pacific Northwest, has primarily worked on cleanups for power companies and trucking accidents. (Published May 5, 2010, in the Corvallis Gazette-Times).
Compiled by Brad Fuqua, Philomath Express
Catch the latest in Opinion
Get opinion pieces, letters and editorials sent directly to your inbox weekly!