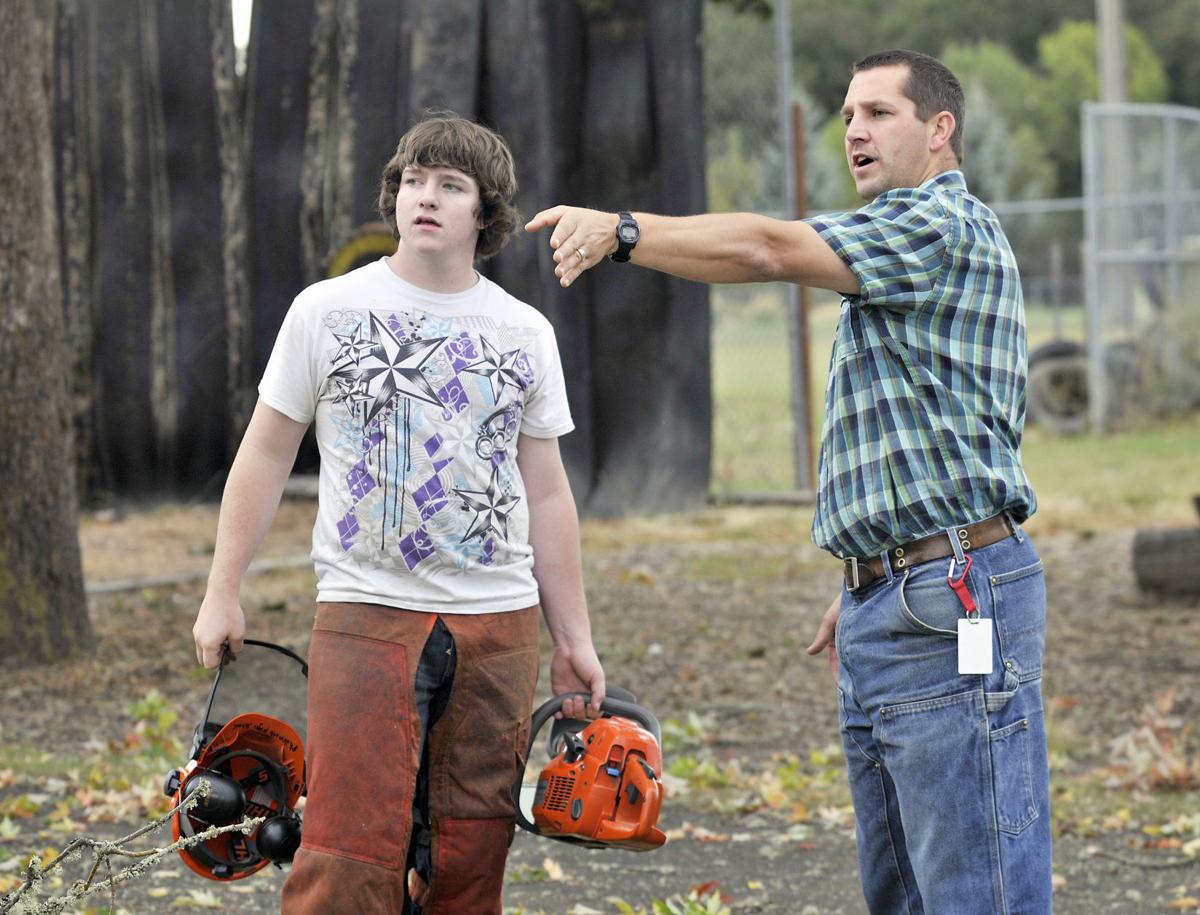 125 Years Ago
1895
PENSION: An additional pension has been granted to Abraham Sargent of Anderson, Josephine County, and an increase to Bushnell B. Loomis, of Philomath, Benton County. (Published Sept. 13, 1895, in the Weekly Oregon Statesman, Salem).
NEW DRYER: Monday, the Central Planing mills completed the trays and inside fixtures for a new Carson dryer that is being built by J.J. Bryan at Philomath. It is a section dryer, having 200 trays. Its capacity will be 150 bushels per day. (Published Sept, 19, 1895, in the Corvallis Gazette).
100 Years Ago
1920
NEW NURSE: Miss Mary Clark, the Red Cross nurse, arrived at the Corvallis office this morning ready to go on duty. Miss Clarke is a graduate of the Minneapolis City Hospital and was in war service at Fort Sill, Oklahoma. She comes to this chapter from a year's work in the same field at St. Louis, Missouri. She was sent west with the highest recommendation. Before going into Red Cross service, Miss Clark did community nursing. Miss Clark's schedule for Benton County is as follows: Monday, two classes at Philomath in the morning for the college and high school girls, in the afternoon for the women of the town; Tuesday afternoon, Alpine; Tuesday evening, Bellfountain; Wednesday morning, morning and afternoon classes at Monroe, possibly one at Irish Bend; Thursday afternoon, Summit; Thursday evening, Blodgett; Friday, Big Lobster; and Saturday morning, Alsea. (Published Sept. 13, 1920, in the Corvallis Gazette-Times).
75 Years Ago
1945
NURSE TRAINING: Miss Gladys Leder, daughter of Mr. and Mrs. Charles Leder of the Evergreen community, has left for Eugene where she is to receive cadet nurse training. She was graduated last May from Philomath High School. (Published Sept. 15, 1945, in the Corvallis Gazette-Times).
HOSPITALIZED: W.T. Harris of Philomath has been a patient in the Corvallis General Hospital in recent weeks. He as brought in early September for treatment for an injury to his right leg, which was broken and crushed in two places in an accident at the mill where he is employed. Mrs. Harris' leg is now in a cast and he is getting about with the aid of crutches. (Published Sept. 15, 1945, in the Corvallis Gazette-Times).
50 Years Ago
1970
RUNNERS: Nine Philomath cross-country runners covered the 52 miles to Newport in 5 hours, 51 minutes, Saturday after a dual meet had been canceled. The Warrior runners were Arnold England, Mel Taylor, Al Olson, Tom Jackson, Jim Griffin, Fred Hockema, Ron Randy, Don Settles and Emanual Assamany. (Published Sept. 14, 1970, in the Corvallis Gazette-Times).
JAYCEES: Philomath Jaycees at a meeting last week voted to give a certificate of appreciation to Carl Bennett for his generosity and encouragement for Jaycee efforts. The motorcycle track is being developed for a coming series of races and will be named "Bennett Park-Moto Cross Track." It is near the Taylor-Hart mill on the west edge of Philomath. (Published Sept. 17, 1970, in the Corvallis Gazette-Times).
SCHOOLS: The Philomath School Board will meet Tuesday night at 8 in the administration building. A main item on the agenda will be a report from the school district's auditor. The final accounting for the 1969-70 school year will have been tabulated. Preliminary reports indicated that the district will be about $10,000 in the black. Superintendent Al Neet will present a study of enrollment in the school district. Special emphasis will be placed on the overcrowding which exists in some areas, according to Neet. (Published Sept. 19, 1970, in the Corvallis Gazette-Times).
25 Years Ago
1995
ARRESTED: A man was arrested Friday in the most recent of a string of arson fires at Western Oregon churches, but there was no evidence linking him to the other blazes, police said. James Allen Tarpley, 25, of Alsea, was taken into custody on arson and burglary charges in a Sept. 3 fire at the Church of the Nazarene in Philomath. Items purchased by Tarpley at a convenience store near the church were found at the crime scene, Philomath Police Chief Richard Raleigh said. The fires inflicted $3 million damage to churches in Philomath and Oregon City, and two each in Milwaukie and Silverton. Federal, state and local fire officials met Friday and identified some people of interest in the crimes, but no links beyond city limits have been discovered, said Oregon State Police Lt. Bernie Giusto. It may be a case of copycat crimes, he said. The churches in Philomath, Milwaukie and Silverton were destroyed, while a church in Oregon City and another in Silverton were relatively unharmed. (Published Sept. 16, 1995, in the Statesman Journal, Salem).
15 Years Ago
2005
HURRICANE: When Hurricane Katrina hit the Gulf Coast, Philomath High School graduate Rod Loe didn't intend to ride out the storm with his family. But after attempting to evacuate from his Pascagoula, Mississippi, home and ending up stuck in traffic for hours, he decided it was safer to ride out the storm from the house rather than sit in the car waiting for the storm's arrival. That, he realizes now, was a big mistake, but luckily for him and his family, not a fatal one, despite being trapped in a crawl space as the water rose dangerously high during the storm. "I thought we'd be better off to go back home and tough it out," Loe said. "When the storm surge came, it came so fast that it was too late to evacuate." (Published Sept. 16, 2005, in the Corvallis Gazette-Times).
Compiled by Brad Fuqua, Philomath Express