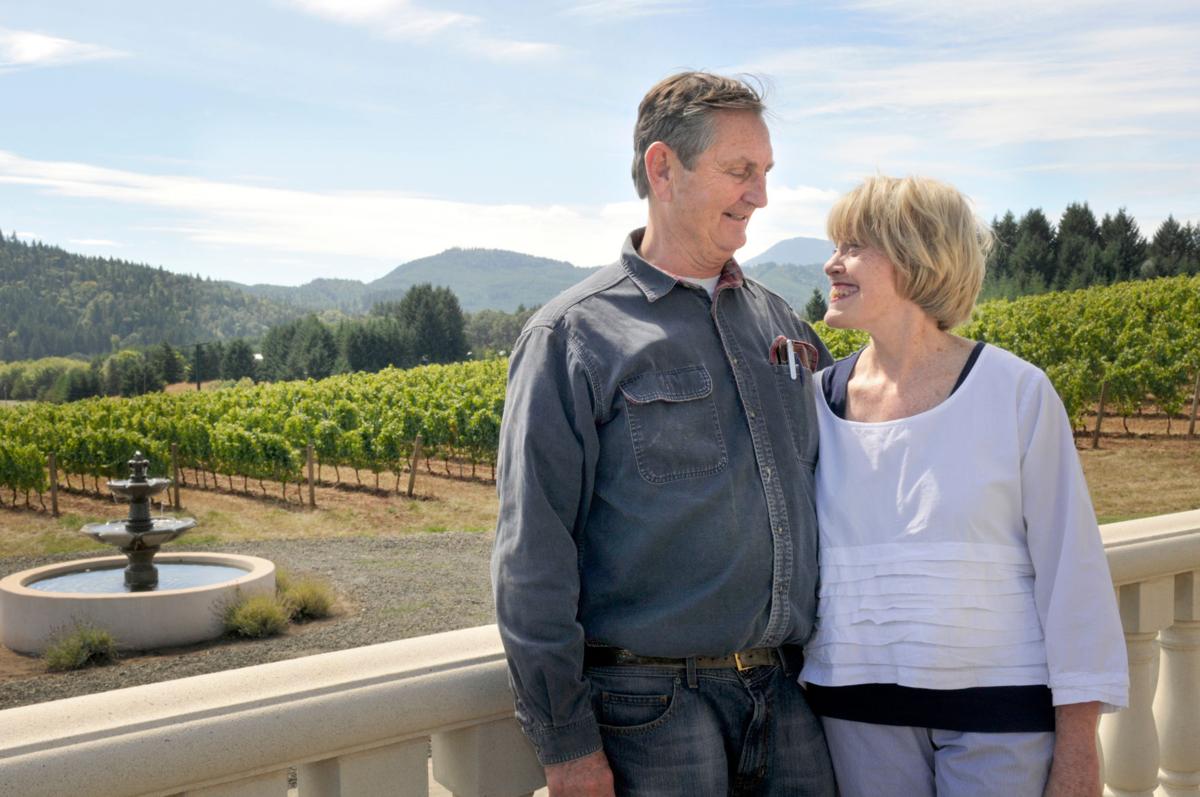 150 Years Ago
1870
SCHOOL: Prof. James Chambers, late of Philomath College, has been employed to take charge of the school in the lower district and will open the same for pupils next Monday. Mr. Chambers is an accomplished scholar and experienced teacher — let him have a full attendance. (Published Sept. 10, 1870, in the Corvallis Gazette).
125 Years Ago
1895
MISCELLANEOUS: Noticing your paper is destitute of Philomath news, and feeling that many people must hunger and thirst after those items, because they are not there, I enclose a few: The public school building and grounds, likewise the fence about Philomath College, have been bathing anew in the fabled fountain of immortal life, judging from the lumber, paint, etc.
A brand new lawsuit in town last week. State of Oregon, Ballard & Co., vs. Weiss. Although the evidence was quite plentifully besprinkled with family history, it failed to convince the jury that Mr. Weiss was guilty of assault and battery. After the verdict had been rendered, the plaintiff, Ballard, informed the court that he, Ballard, thought the judge had taken pity on the verdant and innocent appearance of the defendant, and had acquitted him.
Thrashing is over in this locality, and the yield has been quite satisfactory, as far as I have been able to learn. Early showers caused some uneasiness, but farmers should rejoice that they are not compelled to sustain the loss of their grain as they were last year. Signed, OIC. (Published Sept. 12, 1895, in the Corvallis Gazette).
100 Years Ago
1920
HUFFS: Mr. and Mrs. C.C. Huff moved yesterday to their new home in Philomath and are now busy at the task of settling and putting the new home in readiness for the winter. The Huffs recently sold their Corvallis property, purchased the Guy Frink home at Philomath and since there are so many of the old-time friends of pioneer days located in and around that little town, the Huffs decided Philomath would be a pleasant place in which to reside. The new home is within easy reach of the ranch home in the Alsea Valley where Mr. Huff delights in spending a large portion of the year. (Published Sept. 9, 1920, in the Weekly Gazette-Times, Corvallis).
DEATH: Lytle Follett, who was shot for a deer in the Alsea mountain region last Thursday, died Saturday night as a result of his wound. Blood transfusion from his brother was tried Friday and he rallied sufficiently to undergo the ordeal of having his leg amputated in an effort to save his life. Even that last resort was unavailing and he passed away Saturday night. Mr. Follett was 21 years of age and leaves a wife and child. The funeral services were held yesterday from Bovee's undertaking chapel, Rev. Henderson of Philomath officiating. Interment was made in the Newton cemetery. (Published Sept. 9, 1920, in the Weekly Gazette-Times).
75 Years Ago
1945
MILITARY: Mrs. Lynn Clark of Philomath received a telegram last night from Vice Admiral Halsey stating that her brother, Hugh Myers, chief radio man, has been liberated from a Japanese prison camp. He has been a prisoner since Pearl Harbor when he was captured at Guam. Myers is a son of Grant Myers, now of Philomath, but formerly of Corvallis, and is a brother of Gus Myers of Corvallis. Another brother, Corporal Fred Myers, is now in Belgium but expects to be home soon. (Published Sept. 7, 1945, in the Corvallis Gazette-Times).
RETIREMENT: W.C. Brown, who has been in dentistry for 51 years, is closing his local office and will retire from the business. Born at Philomath, Dr. Brown is a native son of Benton County and has spent much of his life in this vicinity. Dr. and Mrs. Brown plan to go to Portland to visit a daughter. They have no plans to "settle down" and expect to spend some time visiting relatives and friends in Oregon and California. (Published Sept. 7, 1945, in the Corvallis Gazette-Times).
50 Years Ago
1970
MILK: A proposal to increase the price of milk in Philomath schools to 10 cents won unanimous approval from the Philomath School Board last night. The increase from the 5 cents previously charged is because of an increase in cost to the school district, the board said. According to Superintendent Al Neet, the school district in the past has been reimbursed by the federal government for any money lost in the milk program. The district has received no assurance of this reimbursement for the present school year. The school district presently pays 6.69 cents for each half-pint of milk. Losses in the last school year ranged from $128 to $195 per month, averaging about $150. The school board decided that it could not afford to lose this money. A provision of the increase in cost is that if the government decides to refund the money to the district, the price will be reduced to 5 cents again. (Published Sept. 9, 1970, in the Corvallis Gazette-Times).
25 Years Ago
1995
FIRE: They kneeled before a stage, not an altar, and drank Communion from paper cups. They lost their church building and almost all of its contents, but they kept their faith and their sense of community as they gathered in a grange hall just west of Philomath Sunday. After a fire destroyed Philomath's Church of the Nazarene last week, some 55 members met in the Marys River Grange Hall for their first full Sunday service. "It was kind of hard to accept that a place that has been there for 45 years had been lost in flames. Even when I saw it, I thought it was a dream," said Satch Ellis, 18, recalling the sight of the charred, twisted ruins. The church had stood at 132 S. 15th St., from 1950 until the fire on Sunday, Sept. 3. (Published Sept. 11, 1995, in the Corvallis Gazette-Times).
15 Years Ago
2005
FAIRE: The Shrewsbury Renaissance Faire draws 21,000 people here each year to party like it's 1560, but guests don't have to look and act like tourists. The faire is thine, and thou canst help transform the countryside to Elizabethan England. About 1,000 volunteers will be playing roles as jousting knights, tradesmen and other villagers and, unofficially, you can too. Of course, you could also wear those Nike sneakers and a logo T-shirt, but expect some gentle ribbing. "We regard anyone who isn't dressed the part as coming from a village far away, or from another country," said Leslie Engle, the event organizer known this time of year as The Shrew. (Published Sept. 8, 2005, in the Corvallis Gazette-Times).
LIONS: The Philomath Lions Club installed new officers for the 2005-06 year at their Friday meeting. The new officers are: President Rod Harvey, First Vice President Rudy Westin, Second Vice President Don Dorman, Secretary Don Gist, Treasurer Kathi Harwood, Tail Twister Ken St. Pierre, Lion Tamer Bob Gay, Program Chairman Dot Peavy and Newsletter Editor Betsy Richardson. (Published Sept. 12, 2005, in the Corvallis Gazette-Times).
Compiled by Brad Fuqua, Philomath Express
Catch the latest in Opinion
Get opinion pieces, letters and editorials sent directly to your inbox weekly!