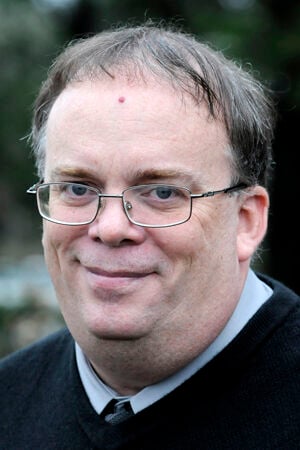 We're seeing an increased level of activity around town as the schoolchildren head back to class and families make a final summer run to the coast. Within our city government, an interesting discussion took place on the evening of Aug. 26 during a Philomath Planning Commission meeting.
A lot of back-and-forth commentary occurred on various issues involving the Scott Lepman master plan application to build a 175-space RV park, industrial flex space and storage. City Hall will be my first stop and we're going to stay there a while.
Then we head across the parking lot over to the police station where we learn about a trend being seen around Oregon with police officer hiring. Yes, there are cycles with these things and the police chief shares what he knows about it. It's something that's affecting the local department.
Just two stops this week but plenty to discuss. Let's take a drive.
First stop — Philomath City Hall
A city motto of sorts that's been out there the past few years has been, "Philomath is open for business." In fact, former Mayor Rocky Sloan used the phrase on several occasions during interviews and in meetings. Based on what transpired at the Aug. 26 Planning Commission meeting, perhaps that's a motto that needs to be updated to "Philomath is open for business … as long as you create enough jobs."
Commissioner Joseph Sullivan had been making a reference to the city's comprehensive plan and goals about job creation in relation to industrial-zoned property, which is the designation for the Lepman project. Although he admitted that conflicts exist in interpretations of the land-use document, Sullivan would rather see an industrial project that creates a lot more jobs than the handful needed to run an RV park and self-storage.
But what is that number? Workman made the point that the number of new employees is not part of the criteria for a land-use decision. In my opinion, there is something to the old saying, "business begets business." Of course, there are a lot of other considerations involving the Lepman proposal, including the size of the project.
Commissioner Peggy Yoder offered an interesting perspective that also connected to the "open for business" approach that we've been hearing.
"The Philomath citizens haven't even seen the impact that we're going to get with all the development that's been approved in the last couple of years, which just seems completely unchecked. Doesn't it seem unchecked — the amount of approval that we've been doing? And maybe it's because you have the philosophy that Philomath is open. Well, maybe Philomath needs to close a little bit and let the citizens cool down, of which I am one, and let us absorb what is happening."
I believe Yoder was speaking from the heart about seeing the small community she loves growing at an uncomfortable rate. I'm fairly certain a lot of others feel the same way. However, the comments about "unchecked development" did prompt a response from the city manager, who said city staff and the Planning Commission are doing their jobs when it comes to checks and balances.
Final stop — Philomath Police Department
We're seeing a lot of movement among law enforcement officers around Oregon these days and it's impacting the Philomath Police Department to the extent that the police chief is advertising two job openings. The trend that's surfaced hurts smaller departments like we have here in town.
So, is there simply a shortage of officers? Police Chief Ken Rueben says no, but we are in a cycle that makes in seem that way.
"Right now, many agencies are at the bottom end of a cycle," Rueben said. "What's happening now — you hired guys 20, 25 years ago and they all retire at the same time. Statewide right now, they try to plan academy classes based on hiring needs and it goes up and down every year. Right now, it just happens to be a super high end of this retirement cycle. ... I think they've had four or five academy classes already this year."
Rueben threw out a few examples from neighboring police agencies.
"Right now, Corvallis PD's hiring because they just got their bond plus they have retirements on top of that. So they're going to be hiring I think 14 to 20 people," Rueben said. "Eugene PD is hiring, I think 40 people, right now. State Police 60 people. That's just in those three medium to larger agencies."
And that creates competition for officers. Rueben said OSP is focusing more of its efforts on making lateral hires — officers with experience over those that need to go to the academy.
"They're not hiring out of the pool of new candidates, they're hiring experienced cops, so that's creating more vacancies for other agencies on top of that."
It's an issue at a police department like Philomath. Larger agencies can absorb the changes a little easier through back-filling positions over time. At Philomath, if Rueben loses one of his nine officers, it takes 16 to 18 months to get someone fully trained into the position.
Philomath looks like it could be losing two.
"It's exponentially difficult to hire and train people for a small agency," Rueben said.
And that trend of lateral hires factors into the picture. Philomath isn't necessarily a destination job for some officers, but a stepping stone to get good experience and move up to a better-paying position somewhere else.
"When you hire good people and you do a good job training people up to what we consider a very high standard here at Philomath PD, other agencies see those people and want to take them," Rueben said. "Larger agencies pay more and your guys get cherry-picked and that's frustrating because we spend a lot of time and effort in getting somebody trained up and really efficient at their job."
The bottom line: Philomath just can't pay what some of those larger agencies can offer.
"Trying to find somebody that wants to stay in a small agency for the reason of it's community, it's a tight-knit group, family atmosphere, those kinds of things," Rueben said. "That's a different type of person."
Brad Fuqua is editor of the Philomath Express. He can be reached at brad.fuqua@lee.net or 503-480-6919.
Catch the latest in Opinion
Get opinion pieces, letters and editorials sent directly to your inbox weekly!