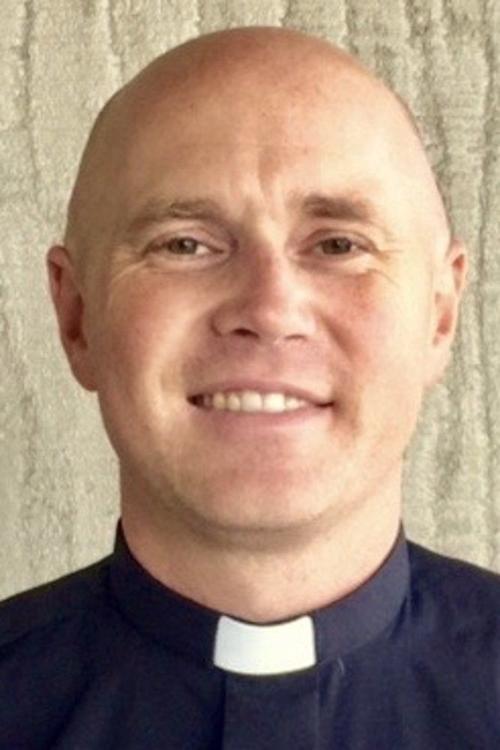 "Where does my help come from?" This is an age-old question perhaps first asked by the person who wrote Psalm 121 nearly 3,000 years ago.
Maybe you're asking that question, too, during these unprecedented times with the rapidly growing threat of the coronavirus pandemic. There are some good places to look for help in these days of challenge. I highly recommend that you research these organizations and their websites as they are equipped to offer information and help:
It is important that each of us remain open to the directions and recommendations of these agencies. Consider praying for those who work in these places as their job is to promote our best interests.
Yet, there are a couple more places we can turn for help. We can turn to God. In fact, the Psalmist who originally asked, "Where does my help come from?" answered his own question clearly by stating, "My help comes from the Lord." (Psalm 121:1-2). We need to place our full trust in God now perhaps more than ever.
A dear person to me recently shared a true story about Charles Blondin, a French acrobat who lived in the 19th century. In 1859, Blondin walked on a tightrope over a quarter of mile above Niagara Falls. Down below were the turbulent waters. Around him were ever changing and powerful winds.
Blondin walked 160 feet above the falls successfully and did so several times, much to the amazement of the large crowds on both sides of the falls. Blondin did even more. He crossed Niagara Falls on a sack, once on stilts, another time on a bicycle and he once even carried a stove and cooked an omellette.
In the summer of 1859, Blondin walked backward on the tightrope to the Canadian side and then returned to the American side of the falls pushing a wheelbarrow.
The story is told that once Blondin reached the American side of the falls, he asked for audience participation. He asked the large crowd, "Do you believe I can carry a person across in this wheelbarrow?" The crowd had just seen Blondin do this exact thing. Many in the crowd had probably also witnessed many of his other amazing feats. It is said that the crowd answered in unison, "Yes, we believe!"
Blondin then followed up his first question with another, "Who will get in the wheelbarrow while I cross again to the Canadian side of the falls?" The crowd suddenly grew pensive and silent. Nobody volunteered.
I believe we are finding ourselves in a Charles Blondin, wheelbarrow-type moment. I don't mean to minimize the troubles we are facing. We are facing a very serious global pandemic. The routines of life are drastically altered. We will likely face hardships financially. These are real and will be daunting for sure. But a critical question is this, "Will we get in the "wheelbarrow" and trust God to carry us through and over these troubled times?"
God has a proven track record of success, in my belief. It is my belief that it was God who gave us life and our very being. It is my belief that it was God who has been our help in ages past. It is my belief that God has the ability and power to see us through all things — this is why He sent His Son, Jesus, to die on our behalf so that we could live and ultimately, live forever by believing in Jesus.
When the Psalmist gave the answer, "My help comes from the Lord," he was essentially saying, "Yes, Lord, I'll get into your wheelbarrow and be carried by You through my troubles."
There is also one other place to look for help. We can look to each other. If there is anything that the coronavirus pandemic is teaching us it is how connected we are as human beings. What impacts one person, impacts all of us. The opposite is true as well. One act of kindness can also go viral and help many in the community.
While honoring social distancing laws and recommendations, are there little things we can do for one another? A phone call of support? A note of encouragement dropped in the mail for another? Buying a gift card from a local business? Honoring social distancing by sacrificing routines so that the most at risk are kept safe? These all sound like small acts, but consider practicing them and making them go viral for positive impact.
Maya Angelou once said, "Every storm runs out of rain." We will get through this challenge.
In place of watching the 24-hour news cycle, keeping up on the latest on social media and/or just simply wringing our hands with worry, we can ask ourselves the age-old question, "From where does my help come?"
In discovering the answer to this question, I believe we will all find stability in these unprecedented times.
Jeremy Lucke is the pastor at Peace Lutheran Church in Philomath. He can be reached at pastorlucke@gmail.com or 541-929-5504.
Catch the latest in Opinion
Get opinion pieces, letters and editorials sent directly to your inbox weekly!