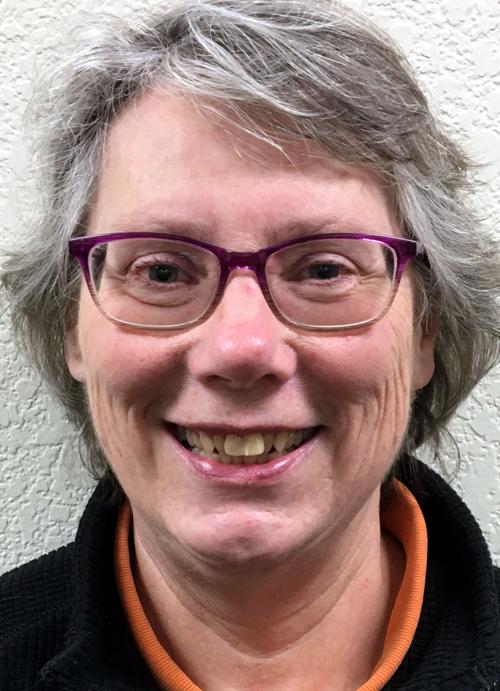 It's blueberry season! There are many opportunities for "u-pick" or maybe you have your own bushes, but no matter where you get them, it's a good year for these blue beauties.
The good thing about blueberry season is that it lasts for quite awhile, starting with the early varieties and going through the mid- and late-season varieties. This gives you the chance to keep picking and keep preserving.
The easiest way to preserve blueberries is to freeze them. Wash and dry the berries. Arrange them in a single layer on a cookie sheet and put them in the freezer. By pre-freezing them you get individually frozen berries that don't stick together when you put them into containers. If you don't pre-freeze them you can end up with a giant clump of berries that you either need to thaw or chip apart before you use them.
Once the berries have been pre-frozen, take them out and put them into freezer containers or vacuum seal them and return to the freezer. Make sure you put the date on the bag so you can utilize a first-in, first-out inventory when you use them. I like to measure them in 2- or 4-cup amounts, label the bag with the amount and vacuum pack the frozen berries in bags. This method works with any type of berry.
Another way to preserve blueberries is to can some delicious pie filling. Before I get into the recipe, I have some tips that will help when you can any fruit pie fillings. One important thing to know is that you need to use regular (not instant) Clear-Jel. When you bake pies with fresh fruit or berries you can use other thickening agents like cornstarch but you should not use it when canning pie filling.
Clear-Jel is designed specifically to keep a good consistency through the canning and baking processes. Before you get started you need to locate some Clear-Jel — it is very hard to find in stores. The only sources I know of locally (it is easy to find online) are the OSU Extension Office in Tangent or the Shoppe of Shalom in Halsey. You may be able to get it at Wilco but I am not sure if they are still carrying it.
You can use either fresh or frozen fruit to make canned pie filling. If you use frozen fruit, you must thaw the fruit before canning it. This is very important because unthawed fruit can cause the pie filling to be unsafe to eat. If you are using fresh fruit, except fragile berries like blackberries, it is best to blanch it before making pie filling.
The blanching process forces air out of the fruit so there will be less siphoning when it is canned. Siphoning is when liquids are drawn out of the jar by a rapid change in temperature and air pressure. You see this especially when canning the more liquid types of fruit; the contents will ooze out and drip down the outside of the jar. If the jar has sealed, the food will still be safe to eat, just wash off the jar after it has cooled.
To blanch the fruit, bring 1 gallon of water to a boil. Put a maximum of 6 cups of fresh fruit in a basket and put it in the gently boiling water for 1 minute. Drain the fruit and keep it in a covered container to keep it warm while you continue blanching more fruit. Once you are done blanching all the fruit, fold it into a hot Clear-Jel mixture. You'll see this part of the process in the recipe itself.
Amounts are for 1 quart of pie filling (amounts for 7 quarts is given in parenthesis). Typically it takes 1 quart of canned pie filling to make one 8-inch or 9-inch pie.
3-1/2 cups fresh blueberries (6 quarts)
3/4 cup plus 2 tablespoons granulated sugar (6 cups)
1/4 cup plus 1 tablespoon Clear-Jel® (2-1/4 cups)
1-1/3 cup cold water or fruit juice if you want to add more flavor (9-1/3 cups)
Optional: 1 drop red food coloring (7 drops)
Optional: 3 drops blue food coloring (20 drops)
3-1/2 teaspoons bottled lemon juice (1/2 cup)
Wash, drain and blanch blueberries. Combine sugar and Clear-Jel in a large kettle and stir. Add water or juice and if you want, add the food coloring. Cook on medium high heat until the mixture thickens and beings to bubble. Add the lemon juice and boil 1 minute, stirring constantly.
Fold in the berries. Fill pint or quart jars, leaving 1 inch of headspace. Process for 30 minutes; after processing take the canner off the heat and remove the lid. Wait at least 10 minutes (15-20 works best) before removing the jars. This extra waiting period will help reduce the chance of siphoning, or oozing out of the jar.
Now that you've got all this great pie filling, you'll be able to have a taste of summer all year long. You can use the pie filling in either baked or unbaked crusts. You can cover with a top crust if you want, that's optional. Bake at 425 degrees for 20-25 minutes or until the crust is golden brown and the filling is hot.
You can also freeze the pie filling instead of canning it. You can find information on that in the OSU Extension flyer on fruit pie fillings at bit.ly/OSU-fruit-pie-fillings.
Taraleen Elliott, who has been involved with the Master Food Preserver training program through Oregon State University Extension Service, is writing a series of columns on food preservation.
Catch the latest in Opinion
Get opinion pieces, letters and editorials sent directly to your inbox weekly!