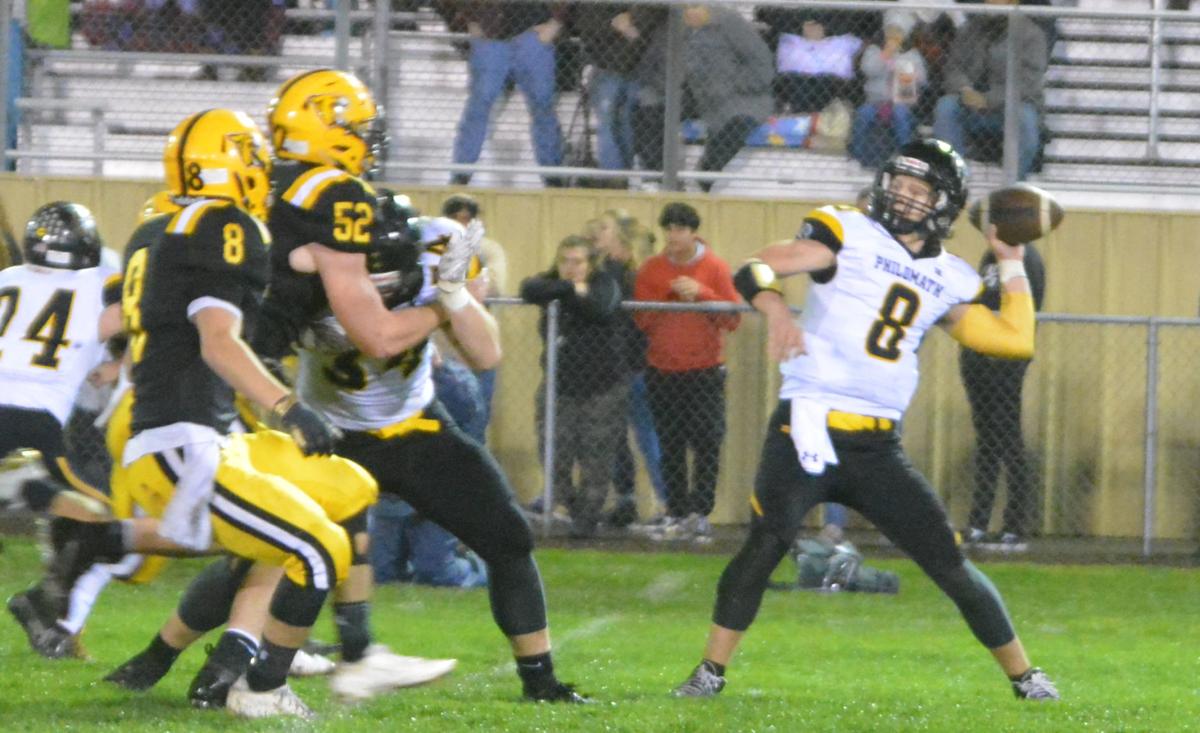 The Philomath High School football team won't be playing Friday against Woodburn.
Athletic director and head coach Tony Matta announced Wednesday afternoon that he had too many players out to play against the Bulldogs.
"We've got some out sick and we've got some that are really banged up and we wouldn't really know until game time for some of them," Matta said. "I don't want to put our JV kids out there against a varsity opponent and get somebody hurt."
Matta said there were some players that expressed disappointment that season was in fact over.
"Yeah, but I think they understand and had they gone out, I think even the younger guys, they would've given everything they had but we didn't want to put them in that situation," Matta said. "I know some of those guys even banged up would've said, 'yeah, I can go' but they can't fully practice."
Philomath has dealt with injury and illnesses a lot this season with less experienced players being thrown into the fire to face Oregon West competition.
"We've been that way quite a bit this year where we throw one of our young kids out on the O-line and the next kid off the bench is a freshman as well," Matta said. "The Sweet Home game is the perfect example where that's just not a good physical matchup."
The situation with Woodburn High's football program did not factor into any of the decision-making on whether or not to play the game. Police arrested head coach Nick Federico Monday on multiple sex abuse allegations involving an underage student. Matta contacted Woodburn officials later that same day and the school was willing to go on with the game.
Philomath ends the season with a 1-7 overall record — the lone win coming in the season opener over Junction City.
"I think we grew quite a bit this year; we have a ways to go physically," Matta said when asked about how he thought the season had gone. "We've got to get stronger; we've got to be in the offseason playing other sports so we're competing all the time and I think the kids understand that."
It's a belief that Matta has talked about in the past and reiterated the commitment that he would like to see in the weight room. For example, last summer he said an average of 12 kids per day showed up for weight conditioning, a number he believes needs to be at 30 or more.
"I think the kids see that, especially the younger kids after going through a season that's physically hard and every week, the guy across from you is physically bigger," Matta said. "And we were young in certain spots and certainly we had a lot of growth there from those guys. Between your sophomore and junior year, you're going to get some more physical maturity and if you're in the weight room, that's going to add up to even better."