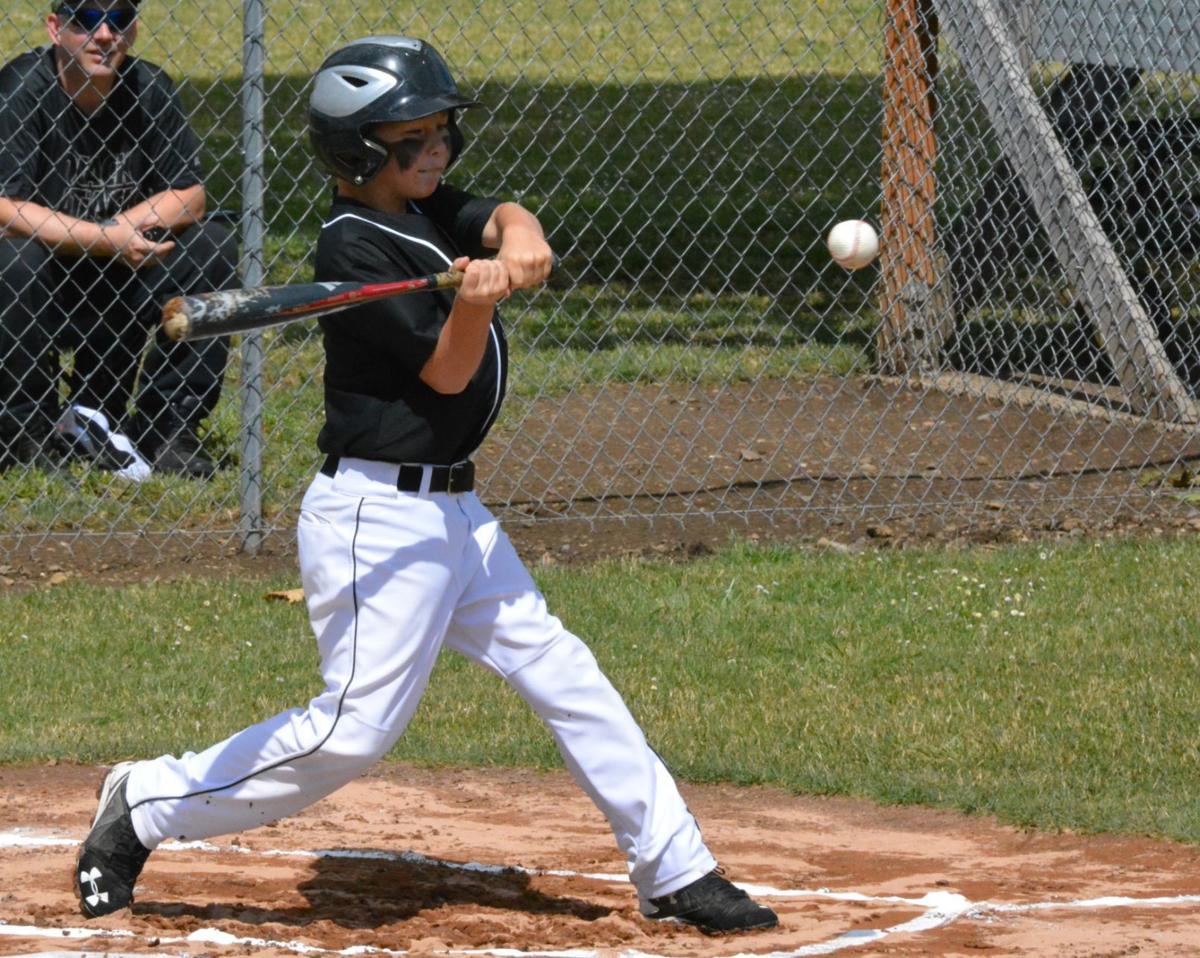 The Philomath Youth Activities Club's executive director, Eddie Van Vlack, was holding on to the hope that at least T-Ball and Mites participants would be able to take the field this summer.
The board of directors ultimately decided not to play.
"I probably slept three, four hours the night after the board meeting, I just felt so bad," Van Vlack said. "Because everything we do is to provide programming for kids and to have the whole summer when you're not providing programs just doesn't feel good, it doesn't feel right."
Junior Baseball Organization and Valley League softball teams would not be able to play either. PYAC also decided to cancel its traditional summer programs, Fun in the Sun and Safety Town.
As far as summer athletics goes for the older kids, state baseball and softball tournaments had been canceled in mid-May although the various districts could still have seasons if health guidelines could be followed. Van Vlack initially believed that there could still be some sort of modified season for the kids.
JBO and Valley League softball committee members kept holding out, he said, for making a final decision on what direction to take for the summer. Phase 2 of the state's reopening plan would arrive in Benton County in early June with hopes that restrictions could be eased to the point that it would be realistic to offer baseball and softball.
"We all got the paperwork from the governor and you read it and it's just a lot of gray," Van Vlack said. "There's not a lot of black and not a lot of white."
The updated guidelines did not prohibit baseball and softball but the restrictions could be interpreted in many ways. Perhaps game observers would be willing to spread out but Van Vlack said some struggled with the idea of effectively maintaining social distancing on the field (for example, the batter, catcher and umpire are close together during plate appearances).
Van Vlack said that as the conversations unfolded, several communities had already pulled the plug on their summer programs. Only four communities in the district were willing to consider playing — Philomath, Newport, Dallas and Lebanon.
Surveys were sent to parents to gauge the level of interest in playing. About half of those surveys came back and out of those, 70% wanted to move forward with a modified season. Some teams wouldn't have enough players on the roster and there appeared to be issues with securing enough coaches. In the end, the logistics would just not work out.
At that point in time, the T-ball and Mites programs, which is for children in grades K-2, remained on the table. Those teams could be handled locally and Corvallis expressed an interest in possibly participating. On those surveys that had been sent out, 80% among the half of parents that replied wanted to play.
"I still held out hope because or T-ball/Mites are logistically a different beast," Van Vlack said. "That was the one program that I thought we might have a chance to do."
The PYAC board discussed the issue and a straw vote was split down the middle at 6-6 among the 12 members in attendance. But after more conversation and questions surrounding the limited time frame along with other nagging concerns, the board ended up voting 12-0 to just cancel that program as well.
There were parents that didn't want to risk the health issue and a few sponsors that believed it should be canceled.
"That plays a piece to it, too," Van Vlack said. "We just can't charge forward on our morals, we've got to think about the whole community's needs."
In all, PYAC had registered 262 children to play in all of the spring/summer sports — 100 in T-ball and Mites, and the other 162 for grades 3-8.
Van Vlack said another piece of the overlying issue involves the hope that fall sports will materialize.
"As an organization, community and society, I think everybody's trying to cautiously be optimistic that this thing has to normalize at some point," he said. "We keep setting these different dates but now September and fall sports is what everybody's looking at. We didn't want to do anything to jeopardize being able to offer fall sports."
PYAC was due to start sending out registration forms around this time for fall sports, which includes volleyball, and flag and tackle football.
As for those other activities, restrictions on child care made it nearly impossible to offer Fun in the Sun, a program that averages 40 to 45 kids on a typical day. Out of 38 surveys that PYAC received from 90 that had been sent out to families, 32 indicated that they didn't need child care this summer.
Van Vlack said the Safety Town decision was a tough one but there was no guarantee that the program would have indoor access at Clemens Primary School. An education program for children entering kindergarten, it usually involves around 100 children.
One program that will occur is the annual Hunter Education Course field day, a joint effort between PYAC, the Philomath Police Department and the Oregon Department of Fish and Wildlife.
"We only have 20 kids and it's all outside and you can social distance," Van Vlack said. "It's a one day kind of thing and it's easy to track."
Be the first to know
Get local news delivered to your inbox!