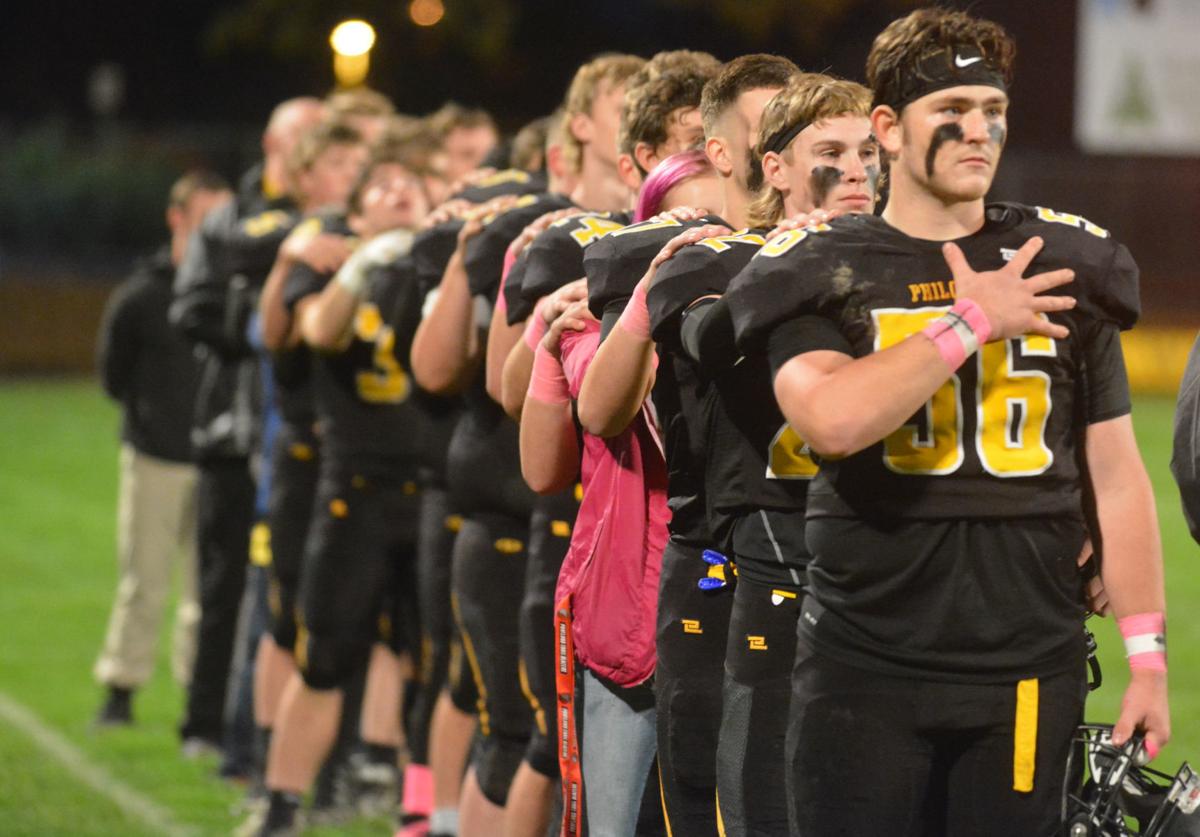 Hey Warriors fans, today is Friday, Nov. 1.
Philomath High had scheduled to play Woodburn tonight as one final opportunity to get on the field and go into the offseason hopefully on a high note with a victory. But injuries and illnesses impacted the varsity lineup too much and head coach Tony Matta called it off.
So, Clemens Field will remain dark tonight. That means the last time Philomath High suited up was this past Monday when the junior varsity defeated Cascade, 32-26. Let's review the victory.
The Warriors took a 14-0 lead in the first quarter when freshman David Griffith broke loose on a 65-yard run for a touchdown and then on a 2-yard run. In the second quarter, Cascade countered with a 1-yard TD run, a 70-yard interception return for a touchdown and a 65-yard run to paydirt to go up, 18-14.
You have free articles remaining.
Philomath regained the lead, however, when Griffith scored his third touchdown on a 1-yard run. The Warriors led 20-18 at the break.
In the third quarter, sophomore Jake Williams scored on a 4-yard run. Then in the fourth, Williams reached the end zone again, this time on a 2-yard run for a 32-18 lead.
The Cougars scored in the fourth on another 65-yard run to pull to within six but Philomath held on for the victory.
The JV ended up with a 5-2 record for the season.
Thanks for reading and I'll see you at the next game.
— Brad Fuqua, Philomath Express