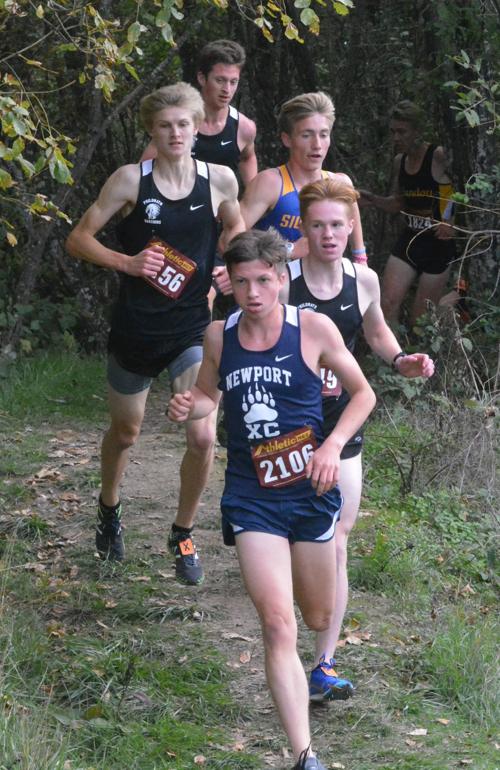 Hey Warriors fans, today is Saturday, Oct. 26.
Philomath has a No. 1-ranked team.
The coaches that vote in the OSAAtoday poll put the Philomath boys cross-country team in the No. 1 position. The Warriors beat out a lot of the state's top teams at their Paul Mariman Invitational and followed up with a good showing at Wednesday's meet in Salem.
Philomath earned four first-place votes and had 10 more points than No. 2 Baker. That's the second-largest point margin in any class — Ashland is No. 1 in 5A by 11 points over No. 2 Crater.
The boys are looking pretty good as we reach the end of the season. If they run to their potential, a big celebration seems possible this year in Eugene (no pressure, guys).
Freshman Brody Bushnell has been a big reason for the team scoring boost this fall and the Warriors reached a new level when senior Brody Gerig resumed racing after he was cleared to run. Throw in the consistency and deep roster that includes runners like juniors Grant Hellesto and Justin Enghauser, and it's a pretty potent combination that could be responsible for new trophies in the school's hallway cases.
Sean Cummings, Levi Knutson and Mateo Candanoza also contribute and are very important pieces to the team score.
Heck, coach Joe Fulton said the JV squad would be a top 10 team if eligible for the poll. Noah King, Sam Cordova, Jayden Kelley, Ben Hernandez, Adam Hernandez, Jace Barrett ... the talent just keeps on coming.