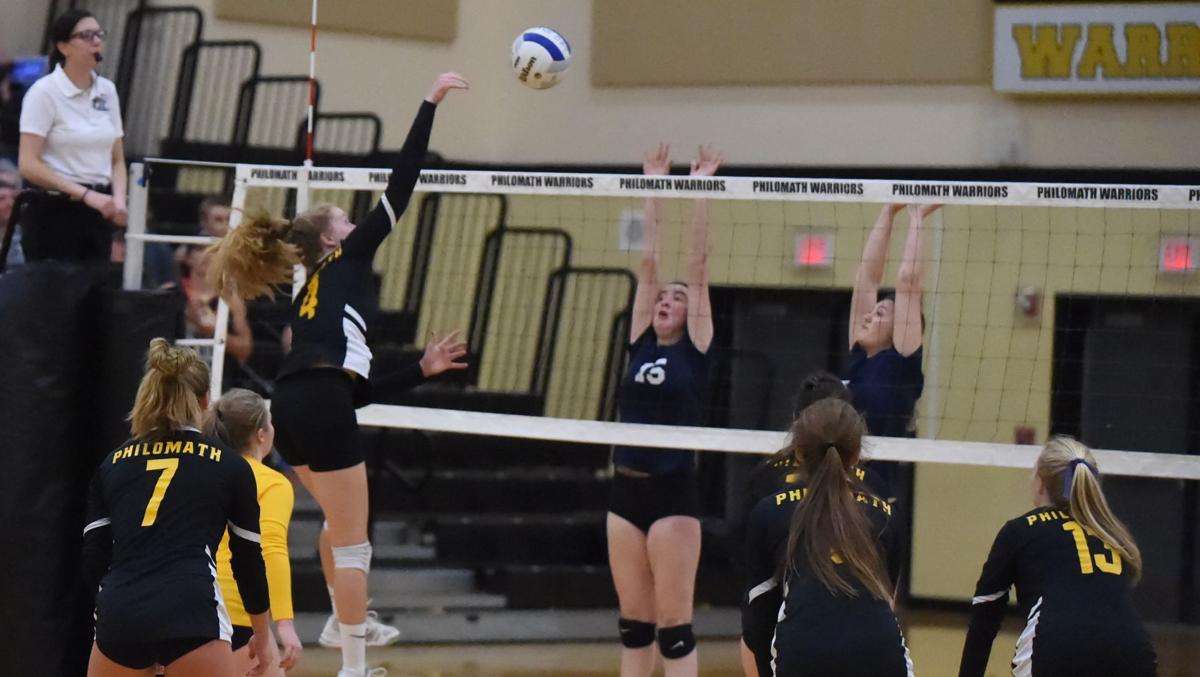 Hey Warriors fans, today is Sunday, Sept. 1.
Philomath High's volleyball team was the lone program to compete in a jamboree that was off-campus. The Warriors went over to Sweet Home Thursday afternoon and early evening to get in some work against opposing schools.
Playing single sets to 25, Philomath outscored Corbett, North Marion and Marist but lost to Sweet Home, the defending Oregon West champs and team ranked No. 2 in the Class 4A preseason coaches' poll. The Huskies reached the semifinals at last year's state tournament.
"4A's pretty tough this year and we're in some of the toughest tournaments," said Newton, which includes trips to Cascade, Sisters, the State Preview at Albany and the Mt. Hood Invite at Sam Barlow High, although Newton said there is still scheduling work to be done. "The hope was to play tough teams early on."
And that's going to be the case on Thursday. The Warriors will take on Cottage Grove, a team that went 19-5 last year and finished as the 4A state runner-up after a five-set loss to Valley Catholic.
You have free articles remaining.
"We just want to make them work as soon as possible and see the toughest teams as soon as possible and see where we need to emphasize work in practice," Newton said.
One of the noticeable things about Philomath's roster this season is the high number of freshmen and sophomores, including one in 6-foot-3 freshman Abigail Brown on the varsity.
"The returners are just amazing with the young squad that they have," Newton said of the roster make-up. "The freshman group, I'm excited for the JV and JVII groups. There's just so many hard-working kids in the gym at all levels."
Five seniors are the roster — Joelle Berger, Emma Pankalla, Ashley Matthews, Jordyn Foster and Megan Harper.
Thursday's home action involving Philomath's matches against Cottage Grove and Crescent Valley begins at 4 p.m., although Newton believed there could be changes. Salem Academy had originally been penciled in to participate but dropped out. But whatever order the teams play in, the action should be getting started at 4.
Thanks for reading and I'll see you at the next game.
— Brad Fuqua, Philomath Express