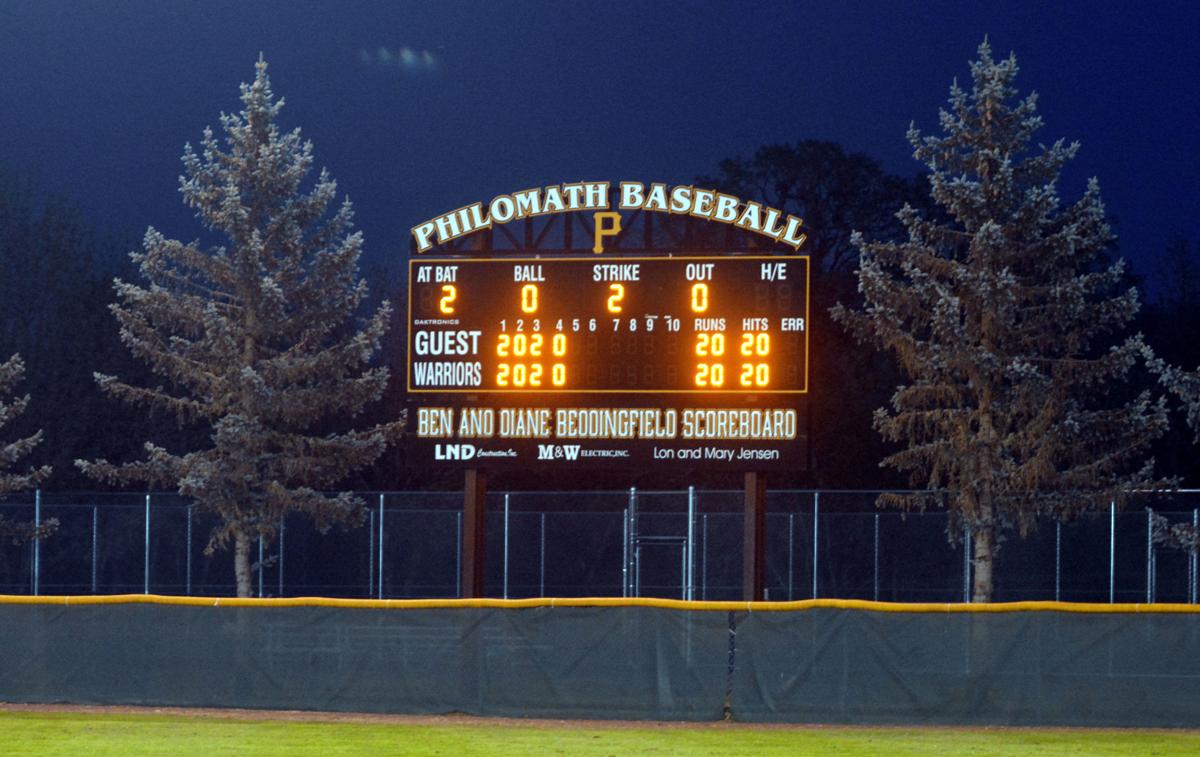 Hey Warriors fans, today is Thursday, May 21.
Philomath High School's baseball field went dark this past Friday night — not a real popular action among those who have been taking in the weekly ritual of honoring the Class of 2020 at 8:20 p.m. (that's 20:20 in military time) under the lights.
The high school's administration ordered that the baseball lights not be turned on this past Friday because of reports that too many people were gathering (more than 25) and for those who were there, social distancing was not happening. The people I talked to about it believed that not to be true.
The lights were turned on at the football field.
"We had several complaints that people weren't properly social distancing and so last week, instead of having them on at both locations, we had them on at one," Philomath Superintendent of Schools Buzz Brazeau said. "We did have pictures (taken) and observers there and found that we really did not have that concern and so they will be on in the future at both locations."
So, you can expect the lights at both athletic facilities to be on this Friday.
Brazeau said there was an important reason for the district having so much concern about the situation and it relates to the in-person graduation ceremony that the high school would like to have on June 20.
"We're going to have to be asking the county to support us with our in-person graduation," Brazeau said. "We want to make sure that they're comfortable that we can and will enforce the social distancing component of it."
So, I guess the Friday night lights reaction served as an example that the district is taking restrictions seriously.
By the way, I haven't written about the latest on graduation just yet because I'm waiting to see what comes out of a committee meeting on Friday afternoon. In a nutshell, the committee is looking at some sort of in-person graduation event not on June 6 as originally scheduled, but June 20 when the area will hopefully be a couple of weeks into Phase II of the state's reopening schedule.
The committee is looking at three options involving small groups at Clemens Field in several sessions or a drive-through model or a drive-in model. I'll report back to you late this week on what comes out of the latest meeting.
— Brad Fuqua, Philomath Express
Be the first to know
Get local news delivered to your inbox!