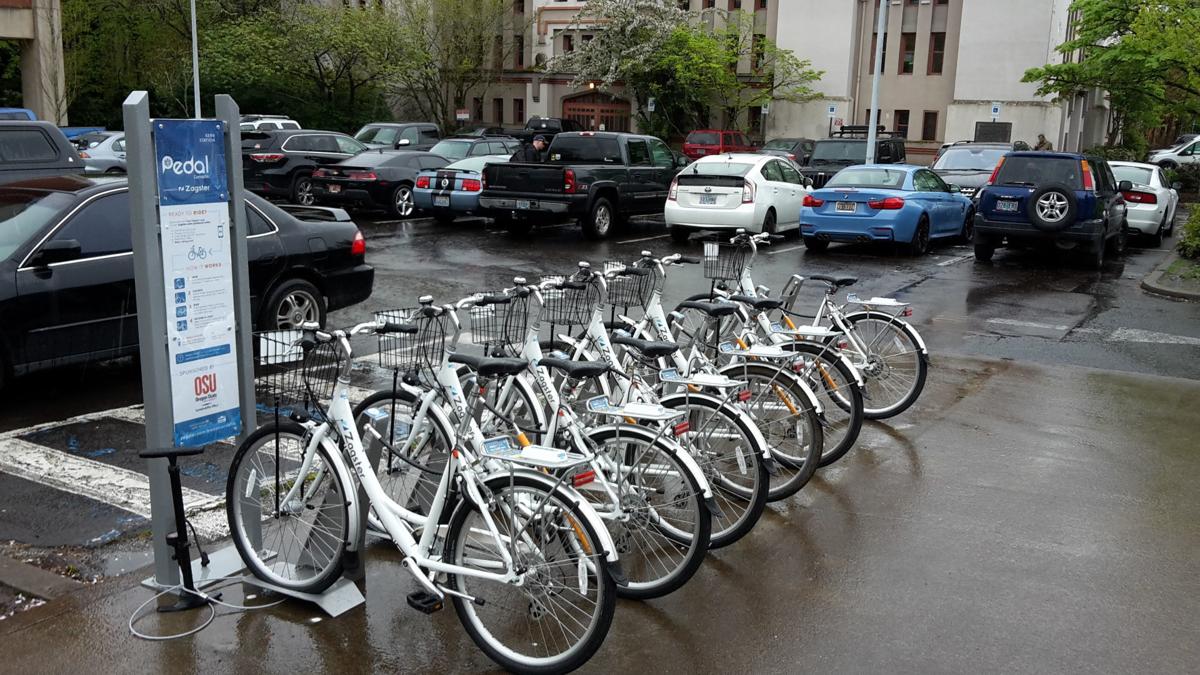 The Pedal Corvallis bike share service has been suspended.
The service had been in hiatus since March when Zagster, the program's vendor, shut down because of health and safety concerns pegged to the coronavirus.
Now, said program managers, Zagster has officially ended the service in the majority of the markets it serves.
Bikes and stations will be removed in the coming weeks, said Nick Meltzer, transportation programs manager with the Oregon Cascades West Council of Governments (OCWCOG), which supervised the program.
Pedal Corvallis, which began operations in 2016, had 10 stations, including four at Oregon State University, one of the program's key sponsors. Other sponsors were the Intercommunity Health Network, the Corvallis Area Metropolitan Planning Organization, the city of Corvallis, SamFit, Linn-Benton Community College, the First Alternative Co-op, Woodstock's Pizza, NuScale Power, Benton County, the Corvallis School District, the Oregon State Credit Union and the Mid-Valley Bicycle Club.
Even before the COVID-19 outbreak, ridership had plateaued at about 400 to 500 trips per month, said Steph Nappa of OCWCOG during a presentation on the program at a November, 2019, meeting of the Corvallis Bicycle and Pedestrian Advisory Board.
Key challenges, she said, were that riders didn't think the stations were conveniently located, some riders were challenged by the technology, stations cannot be put in city-owned right of way and bike share programs are trending toward electric bikes, which were not available with Pedal Corvallis.
Meltzer said that "while we lament the immediate loss" OCWCOG officials are planning a new program, which will involve the city of Corvallis and OSU.
"The new system will better serve Corvallis residents and take advantage of new technologies in the bike share and micromobility industry," added Meltzer, who said that the process to create the new system will take approximately a year and involve community input.
Those wishing to be on the email list for the new program should contact Nappa at snappa@ocwcog.org.