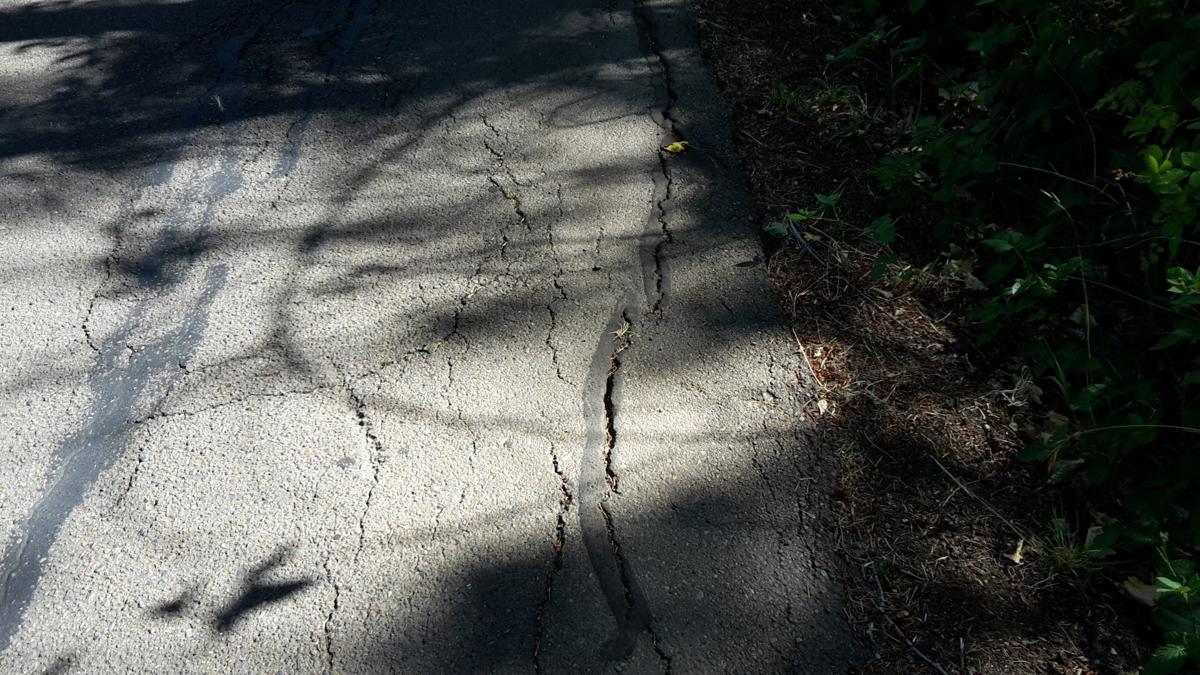 Fees are going up in Corvallis for street maintenance and for water, storm water and waste water.
The street maintenance issue, which will come up for a final vote Dec. 16, was a new initiative aimed at improving the quality of city streets. The water increase is a mandated annual review.
The street maintenance fee, which is part of the monthly city services bill that also includes the water components, urban forestry, public transit and a recently approved public safety fee, currently is $2.01 per month for single-family residents.
It will rise to approximately $8 per month if the council acts as expected Dec. 16. The increase would be imposed in three phases of $2 annual adjustments.
The goal of the fee increase is to keep the city's streets at a good rating of 70 on an internationally recognized pavement index and to whittle down the backlog of streets that need work.
City staff recommended an increase to $5 per month, but councilors, led by Ward 9's Andrew Struthers, opted to spend more. New Ward 7 Councilor Paul Shaffer agreed, saying, "We need to raise it enough to stop the bleeding," referring to the deteriorating condition of city streets.
Shaffer and Ward 8's Ed Junkins, however, also expressed concerns that the city might be overstepping in terms of tax and fee increases.
"Do we have to do this right now?" Junkins asked. "I'm feeling the squeeze. Every other year I would have said 'sure,' but we keep adding fees and rates and fees."
Councilors passed the public safety fee addition to the water bill last November. It will pay for 19 additional police staffers and six firefighters. In May of this year voters passed an expansion and renewal of the city's local option property tax levy, which mainly will pay for library and parks and recreation services.
Then, earlier this month, voters also passed a property tax increase to pay for 911 emergency dispatch service, which will allow for staffing to increase from 17 employees to 28. The goal is to improve response time. 
The city has been discussing ways to improve street maintenance for years, but put the issue on the back burner while focusing on the public safety fee, the levy renewal and the 911 district. The intent was always to bring the question forward again.
The water, storm water and wastewater increase is 3% and will add $2.17 to the average residential bill.
The city services bill, unlike property taxes, is paid by nonprofits, schools and churches. Thus, a street maintenance fee increase and the water increases will affect entities such as restaurants, grocery stores, Samaritan Health Services and Oregon State University in addition to homeowners.
For example, going to $8 for street maintenance would mean a jump from $225 per month to $900 per month for a fast-food outlet with a drive-through, an increase of from $1,700 per month to $6,800 for Good Samaritan Regional Medical Center and a jump from $9,600 a month to more than $38,000 for OSU.
In other council highlights:
• Councilors unanimously repealed the city's single-use plastic carryout bags ordinance, the so-called bag ban. But the concept isn't going away. Councilors repealed the ordinance because a new state law, which takes effect Jan. 1, essentially supersedes the local code.
There are some minor differences between the two measures, including that reusable plastic bags will have to be 4 mils in thickness. The Corvallis measure called for 2.25 mils. The state law also places restrictions on restaurants that were not part of the local rule.
• Ward 3 Councilor Hyatt Lytle, the council president, presided over the meeting in the absence of Mayor Biff Traber. She participated in all of the council votes, something Traber only does to break ties.