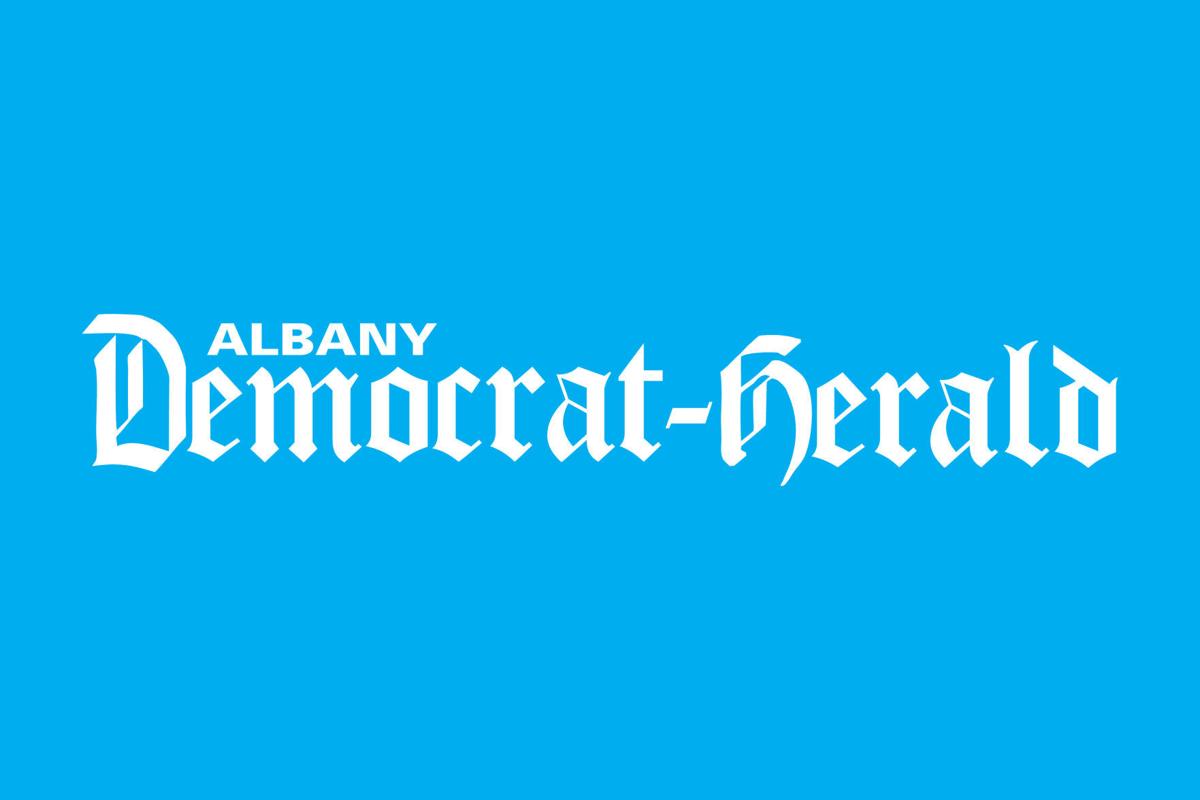 SafeHaven thanks supporters
SafeHaven Humane Society would like to thank all of our supporters who bought tickets in our annual Christmas Tree Raffle and helped raise over $8,000 for the animals!
The lucky winner received a beautiful woodland-themed Christmas tree professionally decorated by Twila Weder of Expressions in Bloom, delivered to their home or business, in addition to a $500 Visa gift card. Executive Director Chris Storm said, "This year has been the most successful yet, with raising a record amount! I want to thank each and every participant who supports SafeHaven Humane Society in our efforts to end pet homelessness."
Special recognition goes to Rebecca Swanson of The Swanson Agency for her continued generous support of SafeHaven Humane Society and sponsoring this fundraiser. Without our committed donors, we would not have been able to save the lives of over 2,000 animals this year!
Thanks for the copier
We wish to extend warm thanks to GSI Water Solutions for its generous donation of a copy machine to our Linn County Healthy Families office.
The dedication of GSI staff members Kim Grigsby and Molly Monroe made possible the donation to us. The copier has been a welcome addition to our office, and it has been printing beautifully in its new home! We are so grateful to GSI Water Solutions and its staff for their generosity.
Old Mill Center for Children and Families
Food articles are nice addition
I just wanted to say how nice it is to see the addition of pieces by Jan Roberts-Dominguez in the Albany paper.
She is a great local writer and artist. Her food recipes are great. I like the way she writes almost as if she is having a conversation with you. I look forward to her future pieces.
Gleaners thank Safeway, shoppers
Philomath Community Gleaners would like to thank Safeway and all the Safeway shoppers who donated to the Turkey Bucks program this year. Your generosity added up to 85 Thanksgiving dinners for our members. We are all so very grateful for helping up to have happy Thanksgivings.
Philomath Community Gleaners
Park's residents thank businesses
The residents of Meadow Park Mobile Estates, would like to thank these area businesses and agencies for supporting our annual fundraiser: AAA, Burgerville, Dial-a-bus, Jiffy Lube, Kaady Car Washes, Market of Choice, On the Edge Salon, Riva's, Toyota of Corvallis and Yogurt Extreme.
Each year we support an area nonprofit organization by holding our community Gift Basket Auction & Drawing. Our residents did an amazing job creating gift baskets for the auction, while area businesses contributed items for both our auction and the drawing. This year we raised $2,655 for Benton Hospice. Thank you all for your generous support.
President, Residents Association
Donation aids police efforts
On behalf of all officers and staff members, the Corvallis Police Department and Friends of Corvallis Police thank each member of The Gathering congregation for their generous donation of $4,564 to Friends of Corvallis Police.
It is heartwarming to know such strong support for law enforcement exists in our community. It will be a pleasure to return the trust and generosity signified by their donation with furthered crime prevention efforts and community-police partnerships.
We know that, as a community, Corvallis residents have in common a desire to live where streets are safe and people feel secure in their homes and neighborhoods. The Gathering's donation will be put toward that end by supporting crime prevention, especially four core programs that create opportunities to develop positive and lasting relationships with community members and the Police Department.
Neighborhood Watch is aimed at reducing residential crime and making neighborhoods safe. It operates by neighbors forming a partnership among themselves and with the Corvallis Police Department.
The purpose of National Night Out is to stimulate active crime prevention efforts in neighborhoods, strengthen community-police partnerships, and develop enhanced connections among neighbors.
Business Watch is designed to reduce financial loss due to criminal activity. Any business may join.
Cops & Robbers (Citizen Police Academy) offers participants an opportunity to learn about the Corvallis Police Department. Its purposes are to build strong community-police partnerships and to enhance crime prevention awareness in Corvallis.
Crime-prevention programs in Corvallis rely on donations such as this one from The Gathering. We encourage everyone to join us in thanking members of The Gathering for coming together to make our community a better place to enjoy life.
chief, Corvallis Police Department
Friends of Corvallis Police
To send Good Words
Items for the Good Words column are published to recognize good deeds and charitable events. No promotions or advertising, please. Include the sender's name, address and a daytime telephone number for verification or in case of questions.
Good Words items can be up to 150 words or generally will be edited to that length. We prefer that they be sent electronically to news@gazettetimes.com or to news@dhonline.com, but can be mailed to the Gazette-Times, attention "Good Words," P.O. Box 368, Corvallis, OR 97339-0368. Written copies can be dropped off between 9 a.m. and 5 p.m. at our office at 1837 N.W. Circle Blvd. Please label them "Good Words."
Good Words are published Saturday on a space-available basis, generally in the order in which they are received.