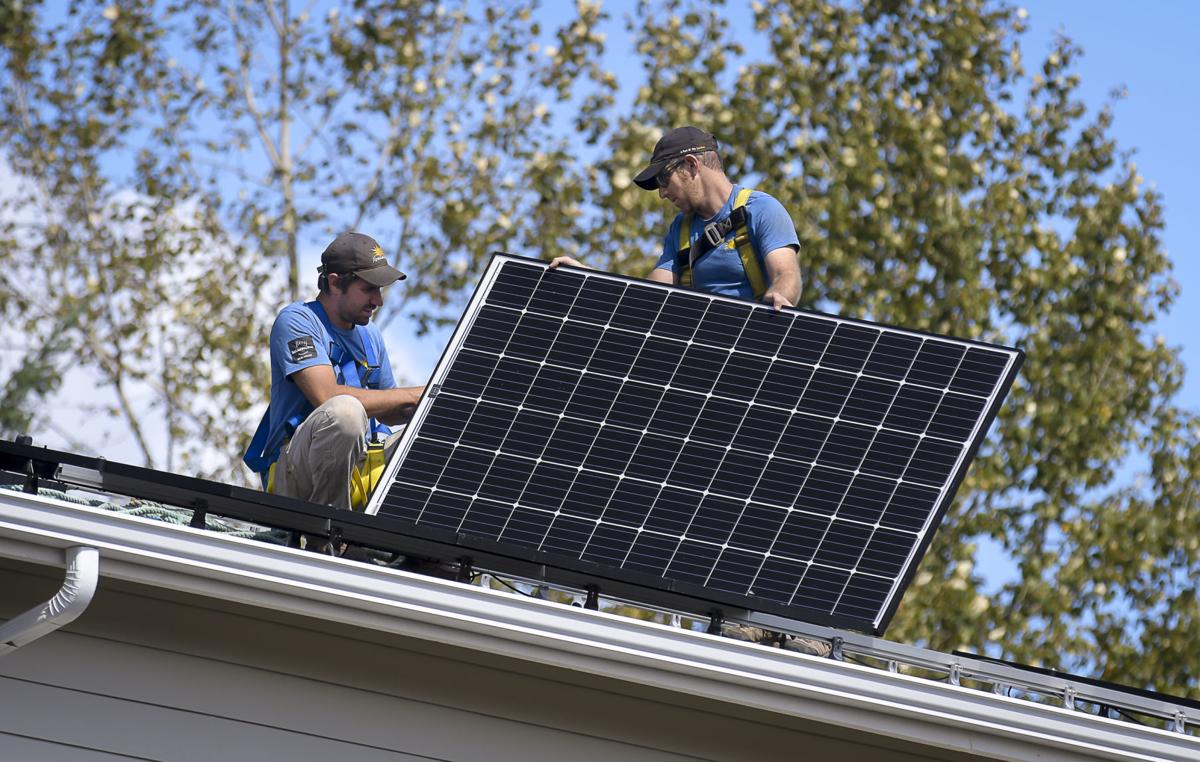 The Corvallis City Council has approved a plan for spending $100,000 on climate action.
Toward the end of a meeting that lasted nearly five hours on Monday, councilors voted 8-0, with Ward 4's Barbara Bull absent, to OK recommendations produced by the city's Climate Action Advisory Board.
The funds were a late edition to the 2019-20 fiscal year budget after climate-action advocates pressed the city to do more on the issue.
Here is a look at how the money will be spent:
• $58,000 to create a revolving loan fund to implement the community section of the city's climate action plan.
• $30,000 to the Community Services Consortium for grants for home weatherization projects.
• $7,000 to install wayfinding signs on the multiuse path that connects Corvallis and Philomath.
• $5,000 to survey Corvallis rooftops to identify capacity for more solar installations.
Also at Monday's meeting, the council met for the first time as the Urban Renewal Agency. Councilors will manage the urban renewal plan for South Corvallis that voters approved last March.
Ward 3 Councilor Hyatt Lytle, who has been a tireless champion for urban renewal, was elected chair of the agency, with Nancy Wyse of Ward 6 voted the vice-chair.
The intergovernmental agreement between the city and the Urban Renewal Agency also was approved, with the rest of the session devoted to discussing and approving affordable housing policies in the plan.
For the time being the urban renewal group will meet roughly every quarter, said Kate Porsche, the economic development manager.
Porsche said that the city is expecting about $90,000 in urban renewal funds in the 2020-21 fiscal year, with the city a couple of years away from having enough funds to borrow money for projects by using bonds.
It will be about four or five years, Porsche said, before any major projects will get underway.
Budgeting for the urban renewal district will be done in tandem with the city's budget process but will require additional commissioners. The current Budget Commission has 18 members — the nine councilors and nine community members.
However, Corvallis Mayor Biff Traber and Benton County Commissioner Xan Augerot will be members of the urban renewal budget panel. Which means two more community members must be appointed to complete what will be a 22-person group.