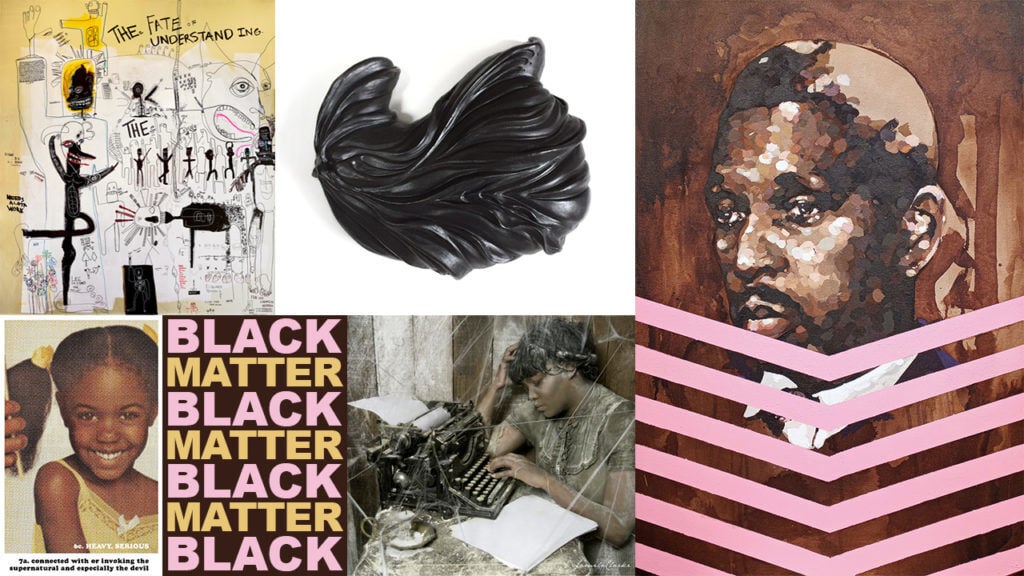 Black Matter, an exhibit featuring the artwork of five Black artists from Oregon, opened May 6 at The Arts Center in Corvallis.
Tammy Jo Wilson was invited as a guest curator for the exhibit. Wilson has the experience and community connections made as a co-founder of Art In Oregon. 
Wilson selected artists Jeremy Okai Davis, Maya Vivas, Jason Graham (aka Mosley Watta), Jamila Clarke, and Christine Miller. They work in different media.
Wilson's desire to curate an exhibit that gives hope and can move our community in a positive direction. 
"The exhibition Black Matter showcases contemporary Oregon artists in an effort to address an imbalance in representation. Their voices should be heard, not because they are black because they are human beings with unique life experiences," Wilson said in a press release.
"It is essential to lift up the contributions of black artists above systematic oppression in life and in art. Black artists should be recognized as individuals, without the filter of what the Western art canon tells us black art is or should be. The artists in this exhibition are all-important black and African artists living and working here in Oregon. The artwork in this exhibition expresses more than their experience of living in a state and country rooted in systematic racism; their work speaks to the experience of being human."
Black Matter is on display at The Arts Center, 700 SW Madison Avenue. Hours are 12-5 p.m. Wednesday-Saturday.