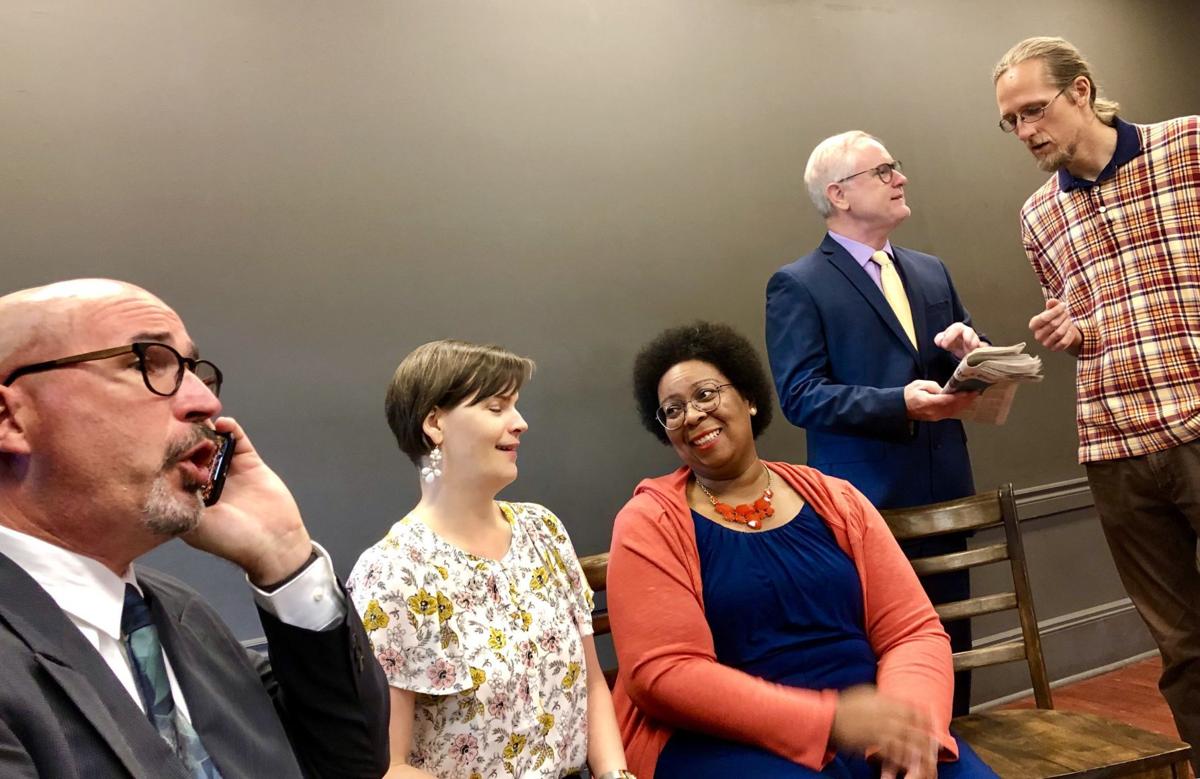 Mary Jeanne Reynales is arguably better-known in local theater circles as the director of big, splashy musicals like "Evita" or "Les Miserables."
Her latest show is not a big, splashy musical: It's the Pulitzer Prize-winning drama "Disgraced," and it's set for three performances this weekend at the Majestic Reader's Theatre. It's a powerful, thought-provoking show, so here's the first question for Reynales: Why the change of pace?
It turns out, she said in an interview this week with The E, that she's had her eyes on this play since it won the Pulitzer Prize in 2013. Other projects have intervened since then, but the truth is that the play, with its themes of prejudice and Islamophobia, is just as timely (and possibly more so) today.
"Disgraced," by the playwright and screenwriter Ayad Akhtar, "has so many surprises that it really challenges the person who's witnessing it," Reynales said. "This thing just blows you away with its little revelations."
And, she said, audience members may find themselves confronting hidden prejudices that they harbor below the surface "that we don't even know we have."
Akhtar's play focuses on Amir Kapoor, a successful Pakistani-American lawyer who's moving up the corporate ladder. His wife, Emily, is white; she's an artist whose work is influenced by Islamic imagery. When the couple hosts a dinner party, what starts as a conversation escalates in unexpected and devastating ways.
Akhtar told The New York Times that the play, to some extent, draws on a real-life dinner party he and his former wife gave, in which a discussion of Islam created tensions in the room, even among close friends.
The part of Amir requires considerable range from the actor playing the role — "rage and charm and intelligence and vulnerability." Mark Staben, who plays the role in the Majestic production, has been up to the challenge, Reynales said. And she said she's tried to allow the actors in the show to figure out their characters in a way that suits them. When in doubt, her advice to her cast has been to "focus on the words. Focus on what they're saying."
Reynales also noted that even though the play is powerful, it has plenty of humor.
Because of the provocative nature of the show, Reynales said talk-back sessions with the cast and the crew are scheduled to begin about five minutes after each performance. 
"I just hope people come to see it and have an open mind," she said. 
Stay up-to-date on what's happening
Receive the latest in local entertainment news in your inbox weekly!