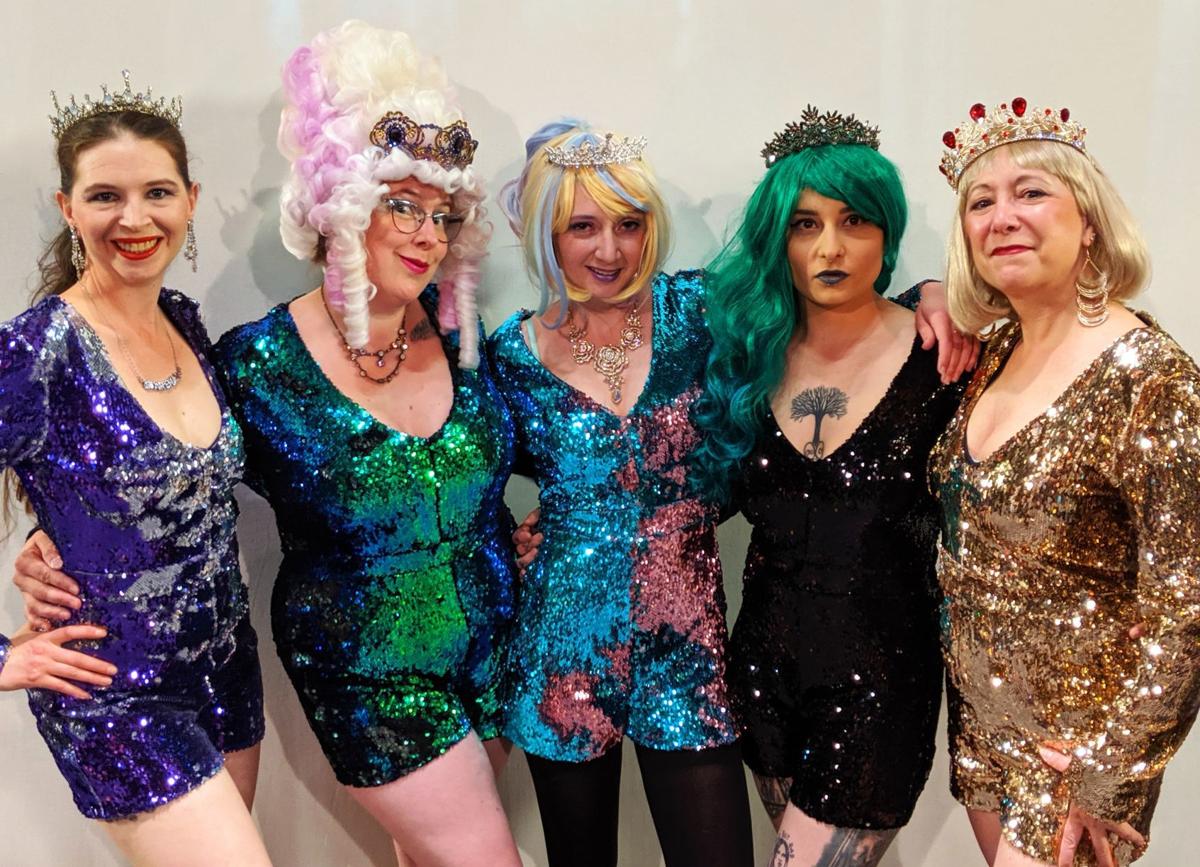 When last we heard from Petunia Rufflebottom of the mid-valley's Tart of the Valley burlesque troupe, it was the end of its "Winter Wonderland II" show, and she was hoping for a bit of a vacation.
No such luck: She's received a summons to a fairy tale land. Her assistance is needed to help find a witch "who's gone a little extra bad," Rufflebottom said.
And so we're off to "Fairytale Frolic," the new Tart of the Valley burlesque show, set for Saturday night at the Majestic. Rufflebottom will serve as the show's emcee, and also has worked to create a script that can both accommodate a variety of disparate burlesque acts while maintaining a reasonable flow.
That work, Rufflebottom said, has gotten a little easier over time, especially as troupe members have gotten a little more ruthless about cutting acts that don't quite fit into the overarching theme.
But it still works out to 90 minutes of fun, spiced with a dollop of naughtiness and bawdiness and served to please the growing audiences that the Tart of the Valley troupe attracts. (These shows at the Majestic routinely sell out, but Rufflebottom thought some tickets might be available on Thursday.)
It's not just the audiences that are growing: The troupe itself is attracting new members, who often are featured first in the troupe's somewhat smaller shows at Corvallis nightspots. 
Saturday's Majestic show features at least one newer member, Rufflebottom said: Karmic Fluff will perform a number inspired by the mythological Sirens, who lured sailors to shipwreck with their enchanting voices.
The themes for the troupe's Majestic shows are worked out many months in advance, Rufflebottom said, and such detailed planning can pay unexpected dividends: For example, troupe leaders take a careful look at the shows that have been featured at the Majestic just before the troupe's performances are scheduled.
So, months ago, when Tart leaders learned that they'd be following the Majestic's production of "Into the Woods," that sealed the fairy tale theme for Saturday's show, in part because it allowed the troupe to use some of the set that had been featured in the Sondheim musical.
Burlesque nationally is enjoying a bit of a comeback, and that's been apparent in Corvallis as well. (The troupe plans to accommodate its growing fan base by adding a show at the Whiteside later this year and Rufflebottom said future Majestic shows will be two-night affairs.)
Rufflebottom still is surprised by the sheer variety of audience members who turn out for the shows — from older folks who might recall the heyday of vaudeville and burlesque to younger people who just enjoy an evening of sassy entertainment. (Rufflebottom emphasized that the show is intended for people 18 and older.)
There is one constant, though: Audiences are looking for a good time.
"It's just a lot of fun," Rufflebottom said, "and that's what I think keeps people coming."