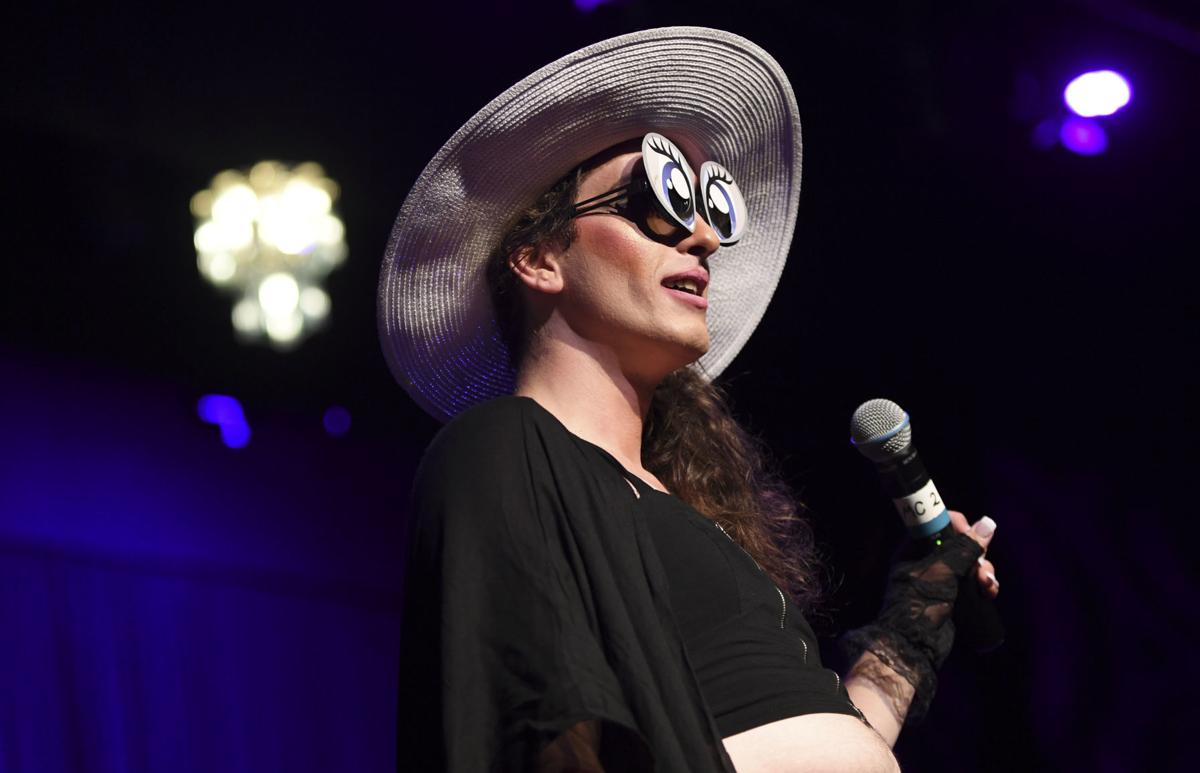 It's time for Dharma Mirza and her loyal subjects in the Haus of Dharma to take on the Great White Way.
In this case, though, that's not a reference to New York City's Broadway, but the Whiteside Theatre in Corvallis, where the Haus of Dharma on Saturday night will perform "Broadgay! A Musical Theatre Drag Review." (See the related box for show details.)
The show is similar to performances to previous performances the Haus of Dharma has staged at locations such as Bombs Away or DeMaggio's in Corvallis, but Saturday's show represents a big step up for the troupe, Mirza said: After all, the Whiteside is "a bigger space. It's an actual theater."
And it's a logical step up for a production that pays tribute to classic musical theater shows, from "Chicago" to "Hairspray" to "Hamilton," with plenty of stops in between.
Jen Waters, the new executive director of the Whiteside, came to one of the troupe's performances and encouraged Mirza to bring a show to the theater. (Waters also encouraged the Tart of the Valley burlesque troupe to stage a recent show at the Whiteside.)
Mirza, who has experience in stagecraft, jumped at the opportunity, and said it's been fun to rework some of the numbers in the show for the Whiteside's bigger stage.
For example, "Broadgay!" includes a six-person group number from "Chicago," "Cell Block Tango." 
"A lot of spaces, we don't have the room to do something like that," she said.
But show also includes solo numbers as well, performed by Haus of Dharma regulars and some guest artists.  Petunia Rufflebottom, from the Tart of the Valley troupe, will serve as emcee.
Musical theater, with its "big moments and big campiness," is a perfect fit for a drag show, Mirza said: "There's a lot to work with the characterizations," she said. But it also offers the chance to create emotionally potent and intimate performances as well — and that connects with one of her goals in the mid-valley.
Mirza, who realized she was queer and transgender as she was growing up in Utah, first performed in a drag show in 2014 at Oregon State University. She founded the Haus of Dharma after that and begin traveling through the Northwest to perform in drag shows. Part of her work in the community has aimed to increase the number of safe spaces for LBGTQ people in the mid-valley. Now, add the Whiteside to that list of safe spaces.