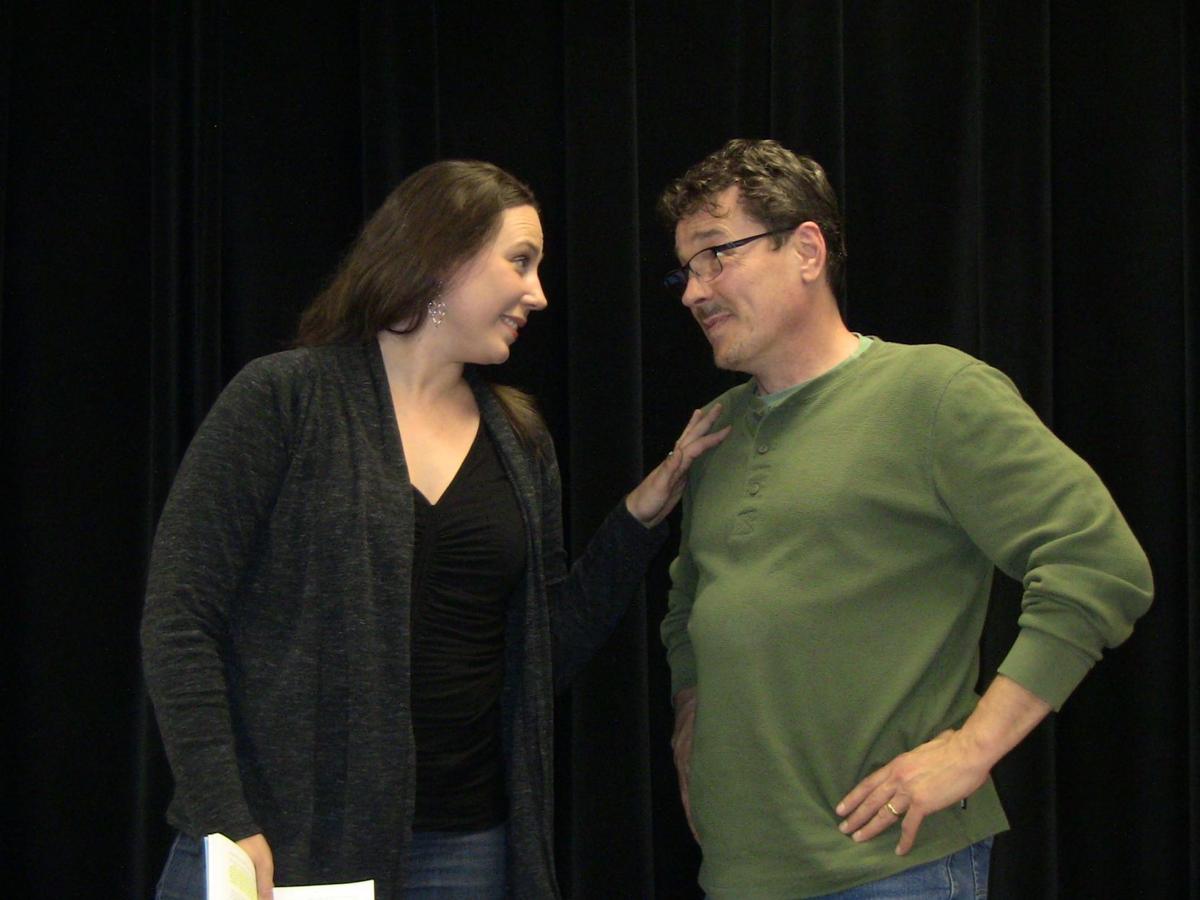 You might think you have a feel for playwright Sheri Wilner's "Kingdom City" when you hear the basic plot summary: In the play, a Midwestern high school production of "The Crucible" sparks controversy when a religious leader raises objections to the adultery that drives the Arthur Miller classic.
But "Kingdom City," Wilner's seriocomic look at the ramifications of censorship, cuts deeper than that brief description, said Richard Wagner, who's directing this weekend's production of the play at the Majestic Reader's Theater. And Wilner isn't interested in depicting any of its characters as villains.
"The church guy doesn't come across as a bad guy," Wagner said. "He's just somebody who's taken a very different path."
Based on a real-life incident that occurred in Fulton, Missouri in 2006 (although, in that case, "Grease" was the offending play), "Kingdom City" begins as transplanted New Yorkers Miriam (Meghan McCloskey) and Daniel (Ward Fairbairn) settle into small-town Missouri life. He's a fiction writer and she's a theater director who's offered a temporary job as the drama club adviser at the local high school.
Miriam decides to stage "The Crucible" from the principal's list of acceptable plays. But the selections raise the hackles of a youth pastor at a local church and the ensuing controversy embroils Kingdom City.
You have free articles remaining.
Wagner said Wilner's script avoids the trap of painting its characters as one-dimensional. 
"It's a good play and it's balanced because the author is so good," he said.
And the play's intimacy and its small cast (three adults and three high school students) make it a good fit for the minimal staging that the Reader's Theatre requires. Wagner's production uses some basic blocking, furniture and props, but the small area doesn't allow actors to move between parts of the stage to suggest a transition between scenes. Instead, Wagner said, he'll use blackouts and will project slides to let audience members know the location and time of each new scene.
Wagner said the drama has a number of funny moments, although he noted that it also contains what he called "salty language." He said the play would be suitable for adults and thoughtful teenagers.
"Kingdom City" isn't a particularly well-known play, but Wagner said that's one of the benefits of the Reader's Theatre approach, which can spotlight plays that aren't familiar to general audiences.
And "Kingdom City" deserves all the exposure it can get, he said: "It's pithy."