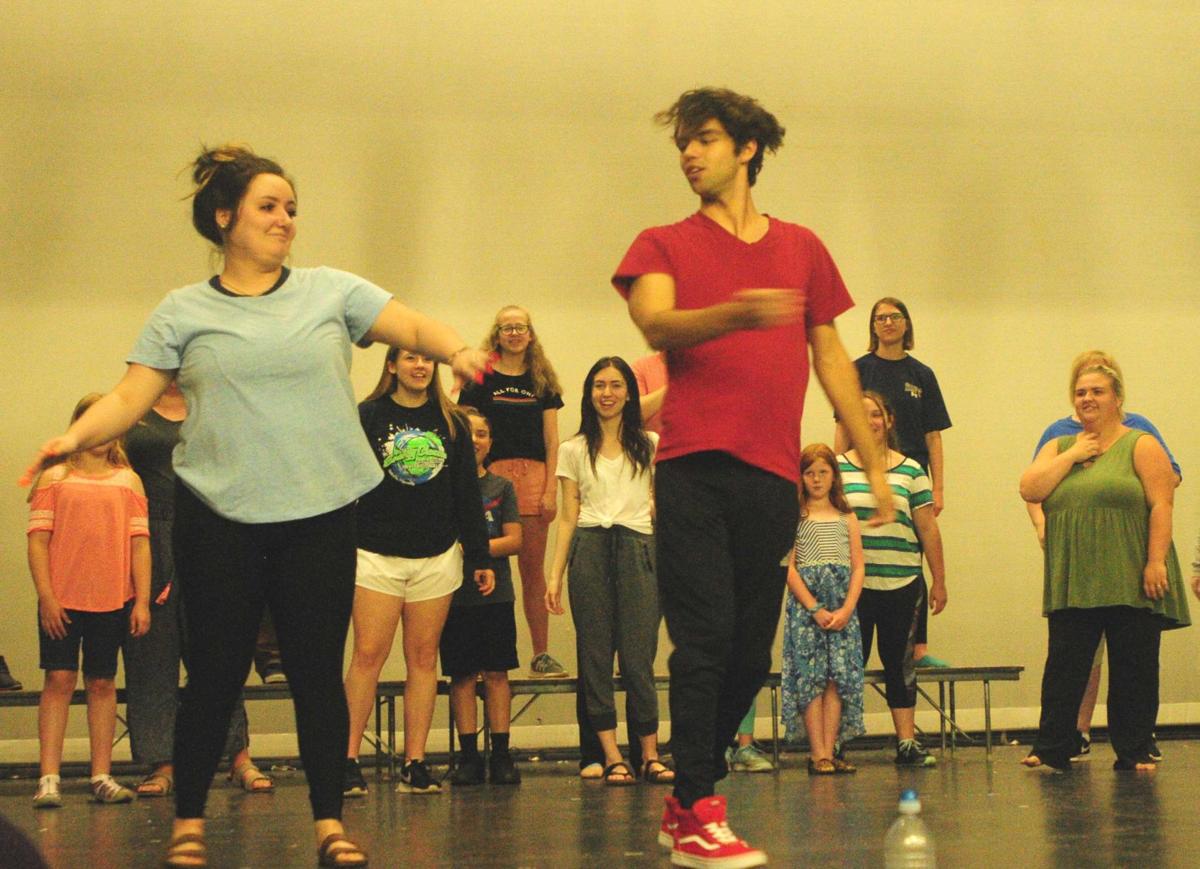 Ryan McWayne is a core member of the troupe of performers who make up the backbone of productions by the Lebanon Association for Theatre Arts (LAFTA). 
He has been thinking about directing or co-directing a musical and this summer's presentation of "The Little Mermaid" provided him with the right opportunity.
LAFTA director Terri Krebs started discussing the idea with him last fall.
"When she contacted me to join, to co-direct on this one, as soon as she said Disney and 'Little Mermaid,' I was in," McWayne said. "It's such an iconic piece. It was the first one that kind of restarted the golden age for  Disney."
He thinks this is an ideal time for a production of "The Little Mermaid" as many members of the generation which grew up watching the animated classic now have children of their own.
"It felt like such a good one to bring families out to the theater," McWayne said. 
LAFTA will present "The Little Mermaid" in six public performances July 23-27. The show has all of the classic songs written by Alan Menken and Howard Ashman for the movie, as well as additional songs which were created for the stage show.
You have free articles remaining.
Krebs said this is one of the most musically ambitious shows LAFTA has ever presented.
"There's 69 songs in this musical. Some might be little pieces in-between, but there's 69 different pieces of music," Krebs said.
Because the story is so well-known, a number of performers who are new to LAFTA auditioned for roles. One of those is Mercedes Mendez, 20, of Brownsville. She is a veteran of community theater and has done shows with the Albany Civic Theater and at The Majestic in Corvallis.
"I've always wanted to be the evil character," Mendez said. "I've done 'The Little Mermaid' before. That was my first show that I did outside of high school. ... I really wanted to be Ursula because who doesn't want to be Ursula, it's a big, evil, fun character you get to play."
In other key roles, Josie Davis will play Ariel; Jacob Duda is Prince Eric; Hunter Gutierrez is Sebastian; Annie Latimer is Flounder; and Logan Burt is King Triton.
In addition to the great music, Krebs and McWayne are excited about their sets. In addition to the physical sets which were built for the play, this will be the first LAFTA performance to feature use of a throw projector. 
This will provide a new level of sophistication to the set which isn't possible with traditional sets.
"For the storm, when Eric goes overboard, he's got a huge ugly black ocean that's going to be thrown on the back," Krebs said. "We're really excited."