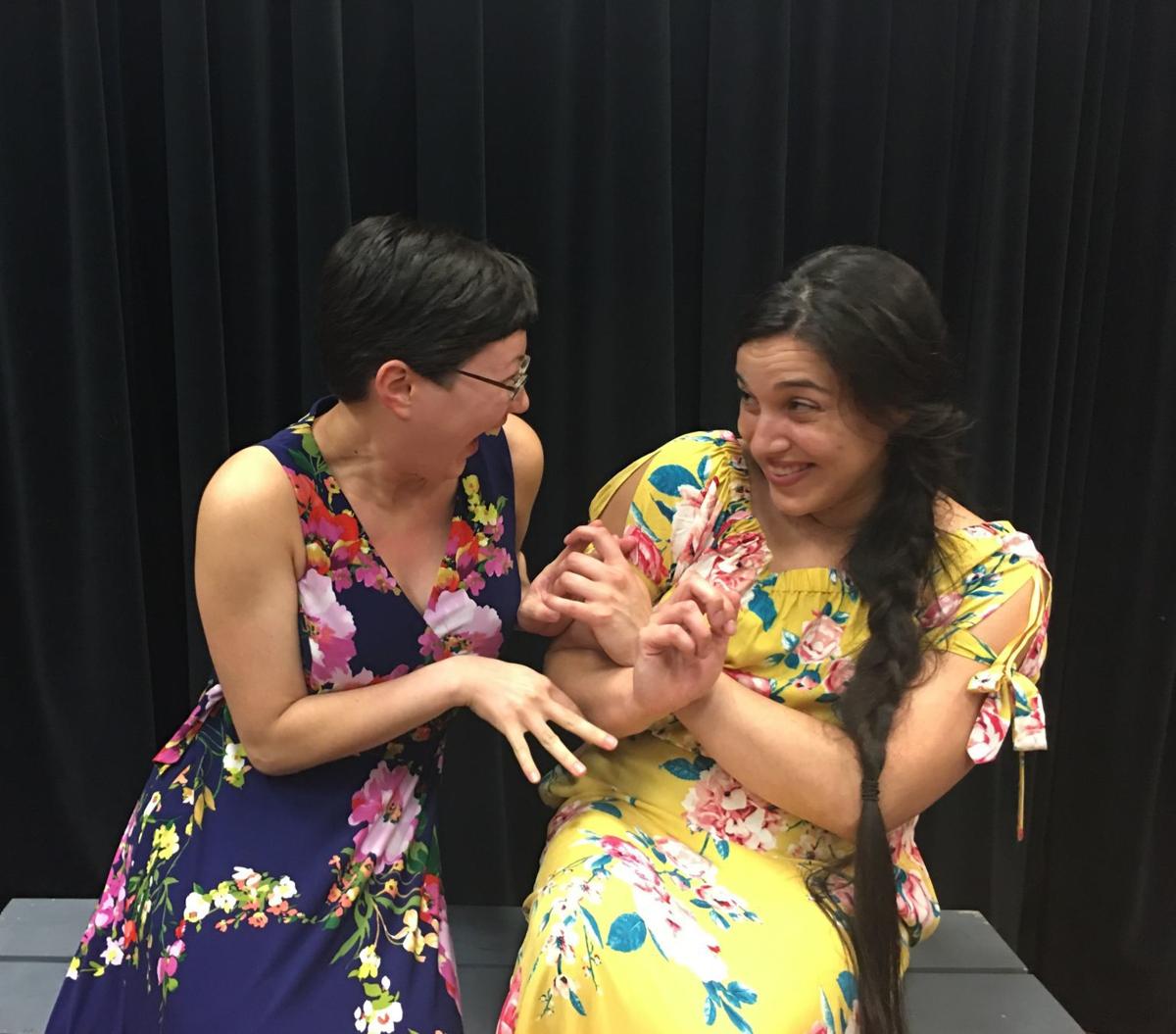 For Kimberly Gifford, it was an easy choice.
When the committee that helps run the Majestic Reader's Theatre presented her with a list of potential plays she could choose to direct for a summertime show, one title stood out: A new adaptation of the Jane Austen novel "Sense and Sensibility."
"I saw it on the list," Gifford said in an interview this week. "I'm a Austen fan already. I was interested in seeing what the new adaptation looked like."
In fact, Gifford already had tickets to see the show during a run a couple of years ago at the Oregon Shakespeare Festival. 
She signed on as the director of the show. 
What she didn't know at the time was that Oregon State University also had plans to do the new adaptation, by Kate Hamill, as part of its 2018-2019 season. (That production was on stage at OSU a few months ago.)
But that doesn't faze Gifford: "People who like Austen never get tired of Austen."
This weekend, her production of "Sense and Sensibility" takes the stage at the Majestic Reader's Theatre.
Gifford noted that part of Austen's enduring appeal is that the themes in her work are universal: "We all want to love and be loved," she said.
But Austen raises other issues as well: How do we cope with social norms? How do we work around questions of societal privilege? 
Gifford summed it up: "How do you live with integrity?"
For all that, Gifford said, another Austen characteristic shines through Hamill's script: "It's super-fun and witty."
Austen's story follows the fortunes (and misfortunes) of the Dashwood sisters, sensible Elinor and hypersensitive Marianne, after their father's sudden death leaves them financially destitute and socially vulnerable.
Hamill's adaptation focuses on another distinctly modern touch: Gossips are constantly present (just as they are today, although social media now is the preferred media).
Staging the show in the relatively intimate confines of the Majestic's Lab Theatre allows the audience to almost become complicit in that gossip, Gifford said: "You're in the laps of the performers in a way."
Gifford's production has a cast of a dozen, which is large for Reader's Theatre, but she's figured out an ingenious way to stage the show: The action will be set against the wall of windows on the west side of the Lab Theatre, which allows her cast a little more room to stretch out. The stage lighting will place the focus on different areas of the stage as the action develops. Since some members of the cast plays different roles, costuming cues (mainly hats and shawls) will help audience members keep track of who's who.
In casting the show, Gifford said she was "really looking for people who were willing to take risks, who were willing to express themselves and be a little silly."
And Gifford loved the idea that some of her cast members never had been exposed before to Austen's work: "I also have had the delight of sharing her for the first time with some of my cast members." 
Gifford hopes that sense of delight carries through at this weekend's performances: "This is a summer show," she said. "It has a romantic feel to it."
Stay up-to-date on what's happening
Receive the latest in local entertainment news in your inbox weekly!