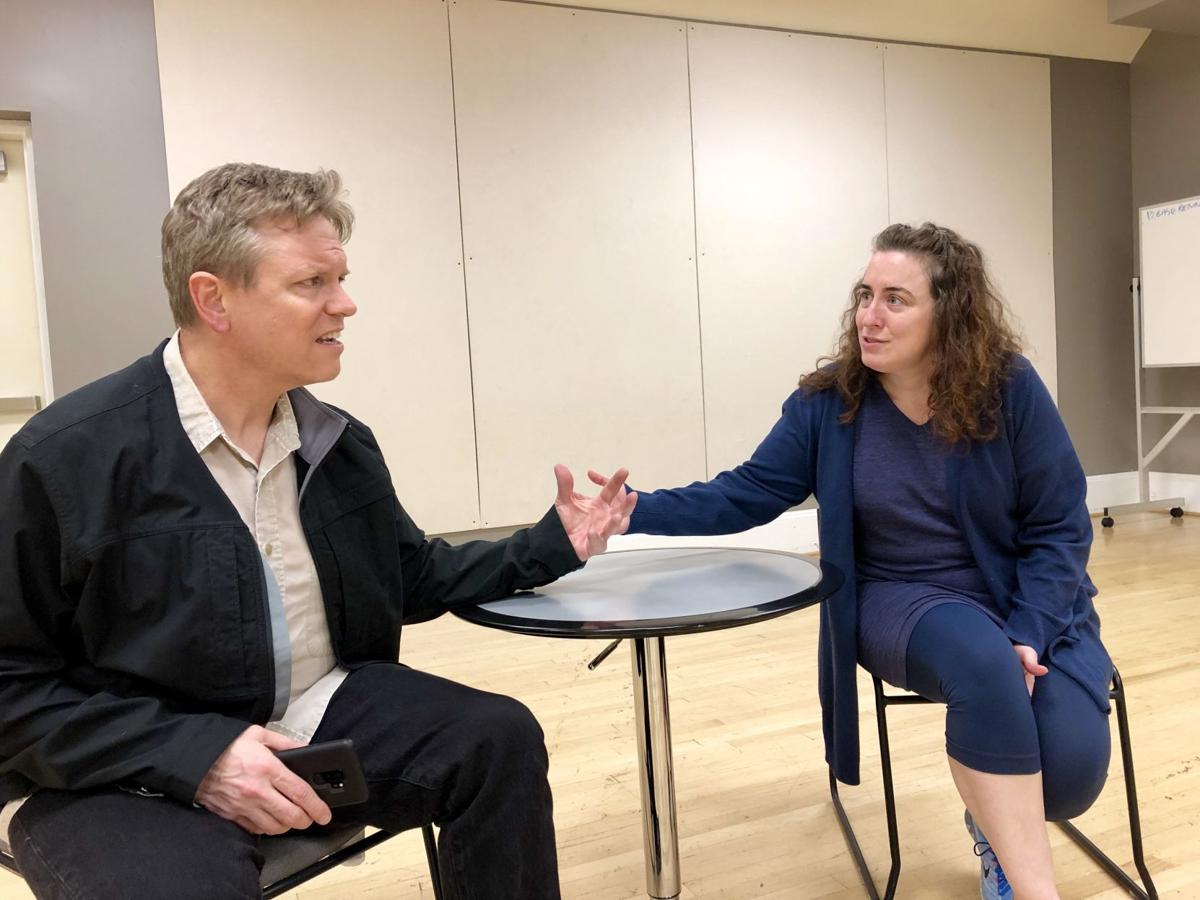 If you think it's a lot easier to craft a 10-minute play than it is to pound out a full-length two-hour epic, Cristina White begs to differ.
"It's just a little tiny play," said White of each of the eight 10-minute plays that make up "The Majestic Eight," on stage Saturday night at the Majestic in Corvallis. "But it still has to incorporate conflict and have something to say and hopefully take the characters to a different place than they were at the beginning."
White knows something about the subject: She is, in her own words, the "chief wrangler" for the "Majestic Eight," in which the theater invited playwrights from throughout Oregon to submit 10-minute plays for consideration. The eight that survived two rounds of judging will be staged Saturday night at the Majestic, with local theater veterans Leigh Matthews Bock and Mary Jeanne Reynales handling the directing duties.
It was White who went to Jimbo Ivy, the Majestic supervisor, in 2017 to pitch the idea of an evening of short plays written by area playwrights. For the 2019 sequel, White and her cohorts extended the event's reach, inviting writers from throughout Oregon to submit plays. (In addition to the 10-minute rule, plays could not feature more than five characters.) In all, 45 plays were submitted from Corvallis, Eugene, Portland and Ashland. 
The plays were evaluated by three different readers, who ended up choosing 12 semifinalists to submit to the final panel of six judges and the directors, Matthews Bock and Reynales, held open auditions to cast the eight plays. The plays are performed in reader's theater format, with minimal props and stage settings.
All the plays feature contemporary settings, White said, but there's a nice mix of comedies and dramas. And it's not as if the eight writers are all rookies: Six of them, White said, have had plays staged previously.
In a happy coincidence, the two playwrights who will see their work performed on stage for the first time, Joseph Crupper and Sue Ploeger, both hail from Corvallis. (See the related story for a listing of the eight plays.)
That, White said, is part of the appeal of working on an event like the "Majestic Eight": "It's hard to get new plays done, of any length," she said. "We do present new material."
And for the actors in the shows, the "Majestic Eight" can offer a way to get their feet wet into the world of community theater without taking a deep dive into a full-length show, White said: "It's a terrific way to get a feel for all of it."
Stay up-to-date on what's happening
Receive the latest in local entertainment news in your inbox weekly!