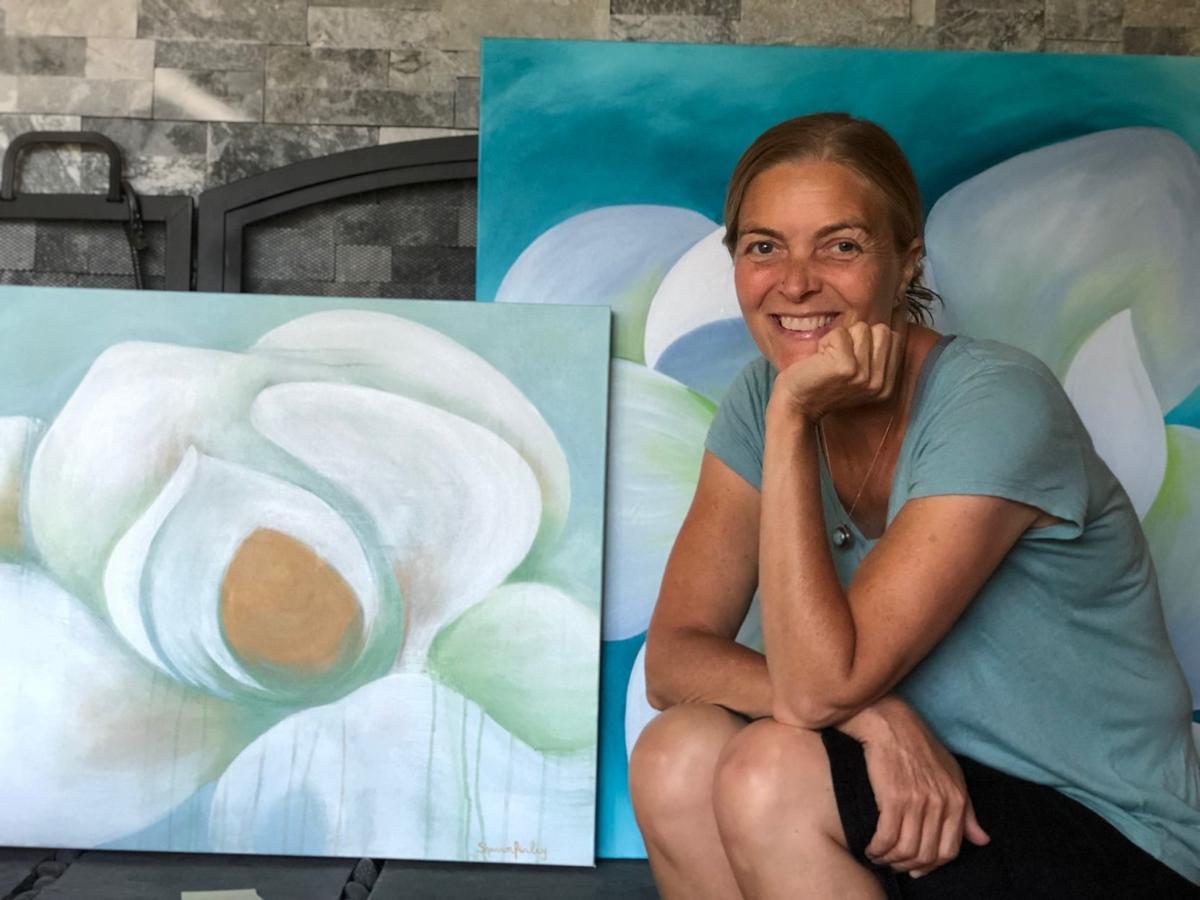 Occupation: "I am a self-employed landscape designer as well as teaching art lessons privately."
Hometown: "I am originally from Fairfield, Connecticut, but have lived here in Corvallis for almost 22 years."
Location: Voices Gallery, 301 SW Fourth St. Suite No. 160, Corvallis
You have free articles remaining.
About the exhibit: "In this exhibit I have tried to capture both the vibrancy and the vulnerability that comes with the life cycle of the flower. The vibrancy is captured with bright colors and dynamic shapes. The vulnerability comes through with translucent layers, revealing what came before to shape the now."
Inspiration: "Being a landscape designer and avid gardener clearly inspires my more floral (or botanical impressions as I call them) but being out in nature hiking and exploring with my family also has a big influence over my work."
Impact on viewers: "I hope to leave my viewer with a moment of connection to the joy and beauty I see when experiencing our natural world."
Previous exhibits: "I have had the opportunity to display work at Good Samaritan Regional Medical Center, Restore Physical Therapy, Imagine Coffee and Voices Gallery."
What should people know: "I love stretching the floral forms to give them life beyond what we know of them in natural landscape. Their framework becomes an opportunity for me to explore stories of color and energy from the mountains to the sea."